Ironically, the "Ever Forward" Ship Is Unable to Move
What is the impact of the 'Ever Forward' container ship? The cargo ship, which is still currently stuck in Maryland's Chesapeake Bay, is concerning environmentalists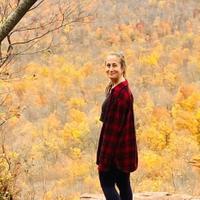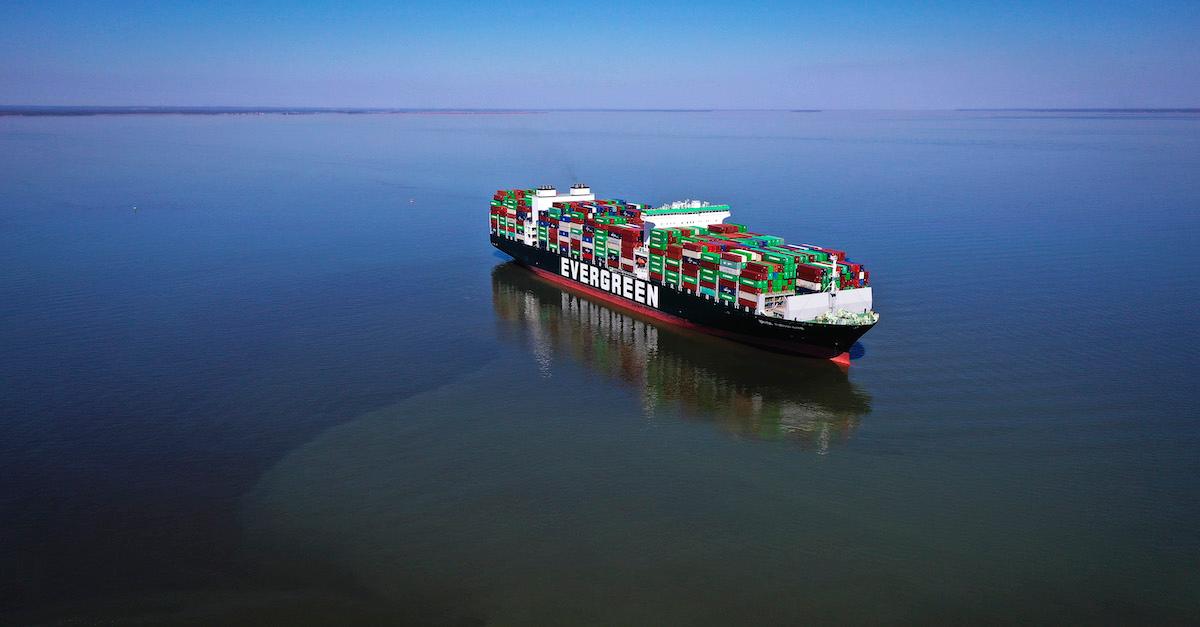 Back in 2021, the Ever Given container ship got stuck in the Suez Canal. Now a year later, in 2022, the Ever Forward container ship, which is operated by the same company, is stuck in Maryland's Chesapeake Bay. Environmentalists are seriously worried about the impact of the Ever Forward container ship, which has been lodged in the bottom of the bay for about a week now.
And unfortunately, digging it out could make things worse.
Article continues below advertisement
This was certainly unexpected, according to Captain David O'Connell, who leads Coast Guard operations in the Maryland-National Capital Region — especially for the Chesapeake Bay.
"It's rare for a vessel to run aground in the Chesapeake Bay," Captain O'Connell told CBS News.
"I've been here a year and it's the first major incident we've had in the port. You'll see when we go out there that it is an impressive sight to see and because of its size, it's a very complex operation."
Because of the fuel that's on-board the ship, however, Geoffrey Donahue from the Maryland Department of the Environment expressed concern to CBS News about moving it and triggering a leak.
"The pollution threat compromising the stability of the vessel if we were to pull on it and put it in an unstable position, we can cause containers to fall off, we could cause fuel release, that type of thing," Donahue said. "Or further damage to the shipping channel which currently is not affected."
Article continues below advertisement
How did 'Ever Forward' get stuck in the Chesapeake Bay?
Taiwan-based Evergreen Marine Corp. is now being labeled a "cursed shipping company" after its second container ship lodged itself in Maryland's Chesapeake Bay on Sunday, March 13. According to Popular Mechanics, the 1,095-foot Ever Forward departed from the Port of Baltimore, and on its way to Norfolk, Va., it ran ground in the Chesapeake Bay in front of a shipping lane.
There's no telling when it will become dislodged or why it became stuck, but some suspect it didn't turn properly.
Article continues below advertisement
"Efforts have been underway to try and free the ship," Maryland Port Administration Executive Director William P. Doyle stated shortly after the incident occurred, as per The Wall Street Journal.
Thus far, Naval architects and divers have been deployed to try and free the ship. No injuries or spills have been reported as of publication, and the grounding hasn't prevented ships from departing from or entering the Port of Baltimore.
Many are concerned with how it will affect supply chain issues, as they are still rampant as they were when the Ever Given lodged itself in the Suez Canal, according to The New York Times.
And of course, many worry about what will happen if there is an oil spill — and if the ship stays there much longer, how it will affect marine life and surrounding ecosystems.
Article continues below advertisement
How will the 'Ever Forward' container ship impact the environment?
There are many reasons why this could result in a negative environmental impact. Per WBAL TV, many are concerned dragging it out could trigger an oil spill, and damage oyster reefs.
"This is a very, very large ship with, you know, a lot of fuel in it and until it's safely removed from its grounding, then we will remain concerned. Hopefully, we don't have to go into the secondary mode of responding to an oil spill," Chesapeake Bay Foundation senior scientist Doug Myers said, per WBAL TV.
Article continues below advertisement
Watermen, such as Delmarva Fisheries Association Chairman, Rob Newberry, also worry it's going to leave a natural trough that could affect ecosystems, and in turn, fishermen in the area.
"Bottom line is, the trough that's going to be left there is going to be epic proportion," Newberry told WBAL TV. "Have they destroyed any crabs? Have they destroyed any oysters? You know this is the spawning season now for striped bass. Is this going to affect the spawning?"
The ship is currently grounded, it's in a stable condition, and there is an onboard spill prevention plan in place. Assessments following its removal will also take place to the natural oyster bar. But they will only be able to conduct damage assessments once the ship is finally gone.
Green Matters' new book, Green Living, is the perfect guide to living an eco-friendly lifestyle for people at every stage of the process. You can order Green Living here.