Electric RVs Will Let You Take a Next-Level Road Trip, Sans the Emissions
Do electric RVs actually exist? While taking a road trip in a mobile home would be incredible, many of them have incredibly poor gas mileage.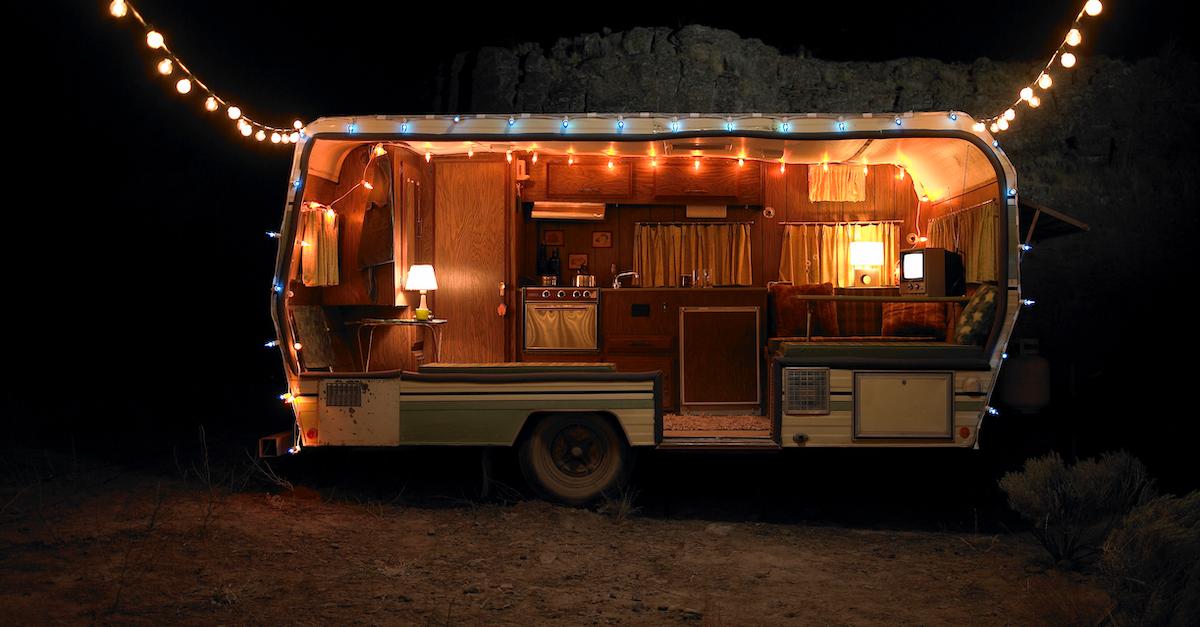 These days, everyone dreams of leaving behind their tiny cramped apartment or boring old home to live in an RV. With so many people's jobs becoming permanently remote following the 2020 COVID-19 lockdowns, living on the road full-time has become so much easier than ever before.
But since RVs notoriously have pretty poor gas mileage, and, like other traditional vehicles, produce large amounts of greenhouse gas emissions, it leads many eco-conscious travelers to wonder if electric RVs exist.
Article continues below advertisement
"There are plenty of benefits to traveling with an RV, but gas mileage is rarely one of them. Some of the largest RVs get only a few miles to the gallon, which adds up not only in terms of expenses, but in carbon emissions, as well," Brenna Swanston of USA Today wrote in a 2018 article about pursuing your van life dreams, while also trying to limit both fuel costs and pollution emissions.
Luckily, as of 2022, those looking to live on the road sustainably are about to have a wide range of options at their fingertips — keep reading for more on what's in the works for sustainable and clean alternatives to the classic RV.
Article continues below advertisement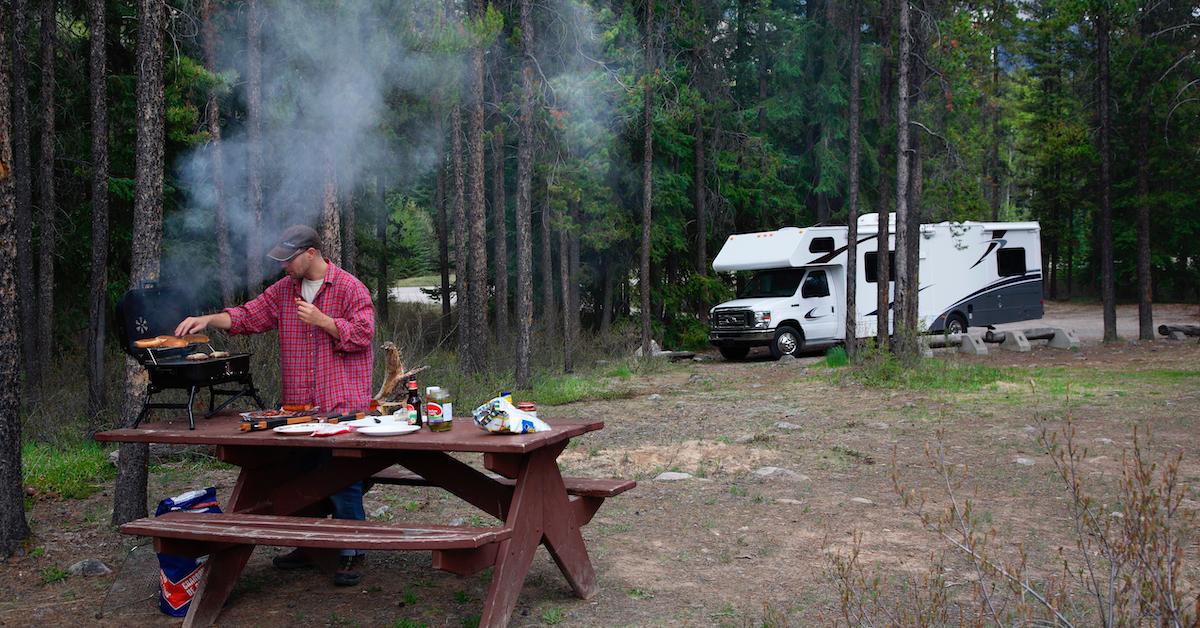 Do electric RVs exist?
First came EVs — now here comes electric RVs.
Earlier this year, iconic RV company, Winnebago, announced the release of the e-RV, according to CNBC, which features 86-kwh battery pack. Though it isn't expected to hit the market until the end of 2022, it will have a 125-mile range, and will feature a a "marine-grade refrigerator", "slide-out induction cooktop," a sink, toilet, and detachable shower head. The interior will also feature sustainable cork-rubber flooring and woolen insulated walls.
Article continues below advertisement
Likewise, Thor is releasing the Vision, according to Green Car Reports. It's going to feature an electric battery pack, a hydrogen fuel cell, and a solar roof, which will give it about 300 miles of range. Although it isn't yet for sale, it's expected to be released sometime this year. With quite a bit of digital technology to keep drivers informed of how many miles they have left, the vehicle aims to reduce range anxiety as much as possible for its drivers.
Last year, U.S. company SylvanSport also announced a line of electric motorhomes called Leading the Charge, according to Robb Report. The line is officially hitting the market sometime this year, with a range of up to 400 miles, a pop-out kitchenette, and fast DC charging, which means it can get up to 80 percent in less than an hour. You'll be able to choose between green and grey, and it will have a setup for water recycling, to ensure you aren't wasting precious H2O.
Article continues below advertisement
A solar-powered RV was in the works, but it's gone MIA.
Even though the concept of an electric vehicle is definitely more conventional, German RV company Dethleffs advertised the production of a solar "e home" at Caravan Salon Düsseldorf 2017. The vehicle fully ran on solar power, featuring solar panels along every exterior wall. The RV had about 100 miles of range and produces up to 3,000 watts of electricity, to ensure your mobile home would have power at all times.
In addition to DC-DC converters to charge your devices, it featured a wireless charging station, infrared heating panels on the floors and walls, tinted windows, and a circular heating system that captures air from outside when it's over 79 degrees Fahrenheit, to save for cooler days.
According to Auto Evolution, the product never hit the market, and the company hasn't indicated if — or when — it might return, but we hope that someday, it does.
This article, originally published on June 22, 2022, has been updated.