Eco-Friendly and Environmentally Friendly Weed Killer: Does It Exist?
Does eco-friendly weed killer actually exist? Allow us to break it down.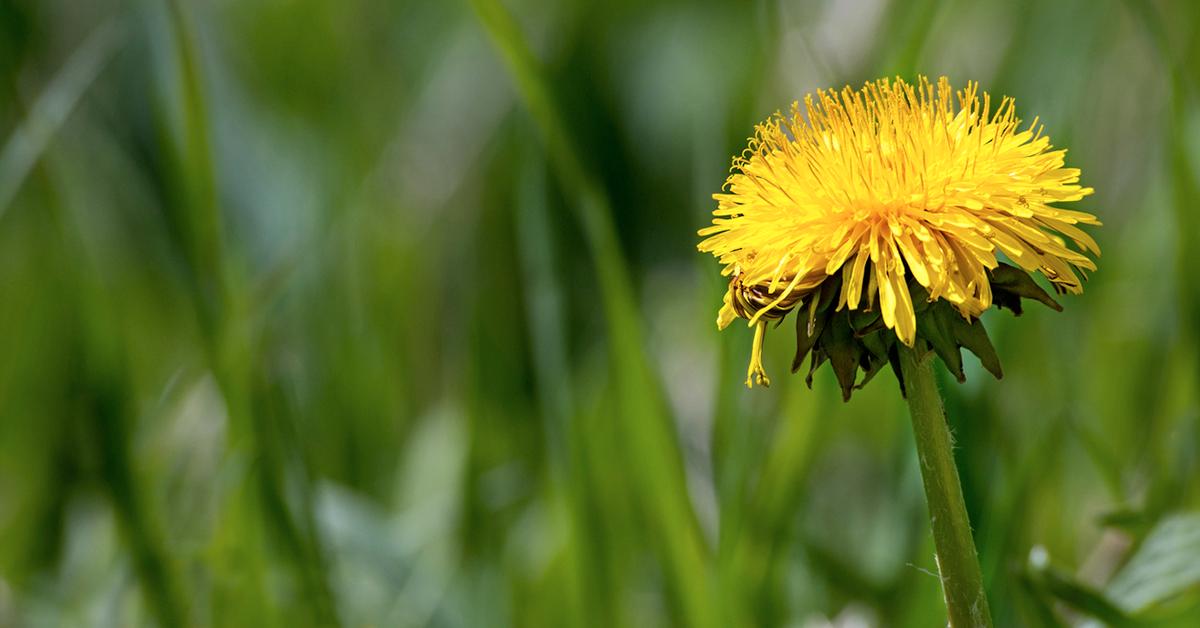 With every disturbing thing we now know about Monsanto's weed killer Roundup, it's enough to make a person want to forget weed-killing herbicide altogether. When faced with unwanted weeds in your garden or growing through the cracks in the sidewalk, you may resort to just pulling them yourself instead of facing any potential health repercussions. If you did, we wouldn't blame you. After all, glyphosate — the main ingredient in the Monsanto corporation's brand name Roundup — can cause cancer and other health issues like reproductive complications, child development problems, and complications with internal organs. With glyphosate guilty of such egregious crimes, it's near impossible not to conflate them with almost every weed killer out there. Unless of course, there is an eco-friendly alternative to conventional, chemical-ridden weed killer?
Article continues below advertisement
Does such an eco-friendly weed killer exist? Could we be so lucky?
When Googling "eco-friendly weed killer," several supposedly environmentally friendly weed killer options come up. However, it can be difficult to tell if these products are greenwashing or if it's the real deal.
Luckily, you have a few options. You can either buy a green weed killer, formulated with non-toxic ingredients, or you can make one at home using a few household ingredients.
Are there eco-friendly alternatives to weed killer?
When it comes to weed killers, you'll want to skip the conventional herbicides — always. If a weed killer contains the ingredient glyphosate, 100 percent skip it.
Article continues below advertisement
One eco-friendly alternative to weed killer is using non-selective organic herbicides only. But it's important to note: While organic herbicides will contain "better," organic ingredients, that does not fully make them eco-friendly. They still come in a plastic container and though their ingredients may be organic, they still can be harsh on the environment. Your best bet is to take a hard look at the ingredients and more importantly, know what you're looking for. Most non-selective organic herbicides will have clove oil, citric acid, or acetic acid — all of which are plant-derived — as their main active ingredients.
Another eco-friendly alternative to weed killer is corn gluten meal. Corn gluten meal is a pre-emergent herbicide, which means it mainly works for prevention. Downfalls of using corn gluten meal as your sole alternative weed killer include the copious amounts it takes to cover the soil, its lack of cost-effectiveness, and it keeps grass seed from germinating. Despite its disadvantages, there are advantages to using corn gluten meal, too: It's effective at killing weeds like crabgrass, curly dock, dandelions, and quack grass.
Article continues below advertisement
Can animals help with getting rid of weeds?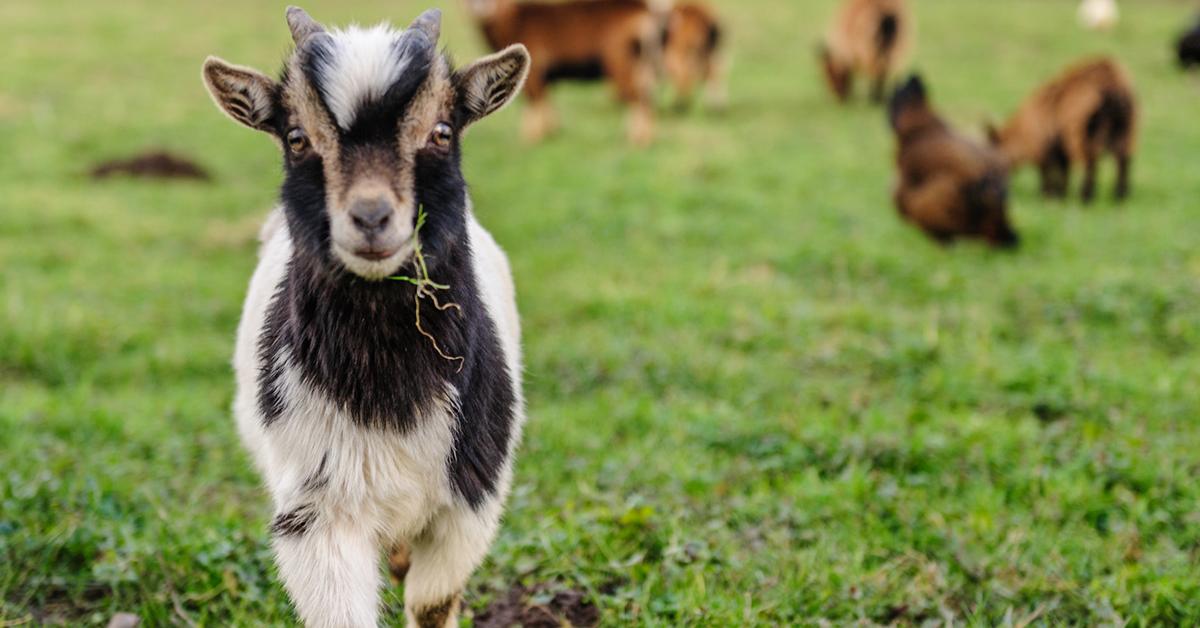 Another eco-friendly alternative to weed killer is enlisting the help of animal friends. Good for the environment and entirely non-toxic, goats can scarf down any unwanted weeds from kudzu, oriental bittersweet, and ailanthus to multiflora rosa, Japanese honeysuckle, and mile-a-minute.
In fact, some companies — such as Ecogoats and Goats Eat Weeds — even rent out goats to homeowners that want eco-friendly help controlling their unwanted noxious weeds. Because a goat's least favorite food is grass, a goat will eat everything else first before munching on your lawn.
Can you make your own environmentally friendly weed killer?
There is yet another alternative to conventional weed killer — making your own! Making your own weed killer is often the best option because you know exactly what goes into your weed killer. No sneaky toxic ingredients will be present if you're the one choosing what goes into your product.
Article continues below advertisement
Vinegar is effective at eradicating dandelions, fig buttercups, and kudzu. Usually most effective at killing off young or new weeds, you can get rid of these unwanted weeds by combining 1 gallon of vinegar, 1 cup of salt, and/or 1 tablespoon of liquid soap. These ingredients combined together generally makes an effective non-selective weed killer. Just add the solution to a spray bottle and target the weeds in question.
Boiled water can also be an effective weed killer of sorts, if you'd prefer to avoid the pungent smell of vinegar. However, if you are going to use the boiling water technique, know that such hot water will kill whatever it comes in contact with – including your grass.
How to make an eco-friendly, non-toxic moss killer: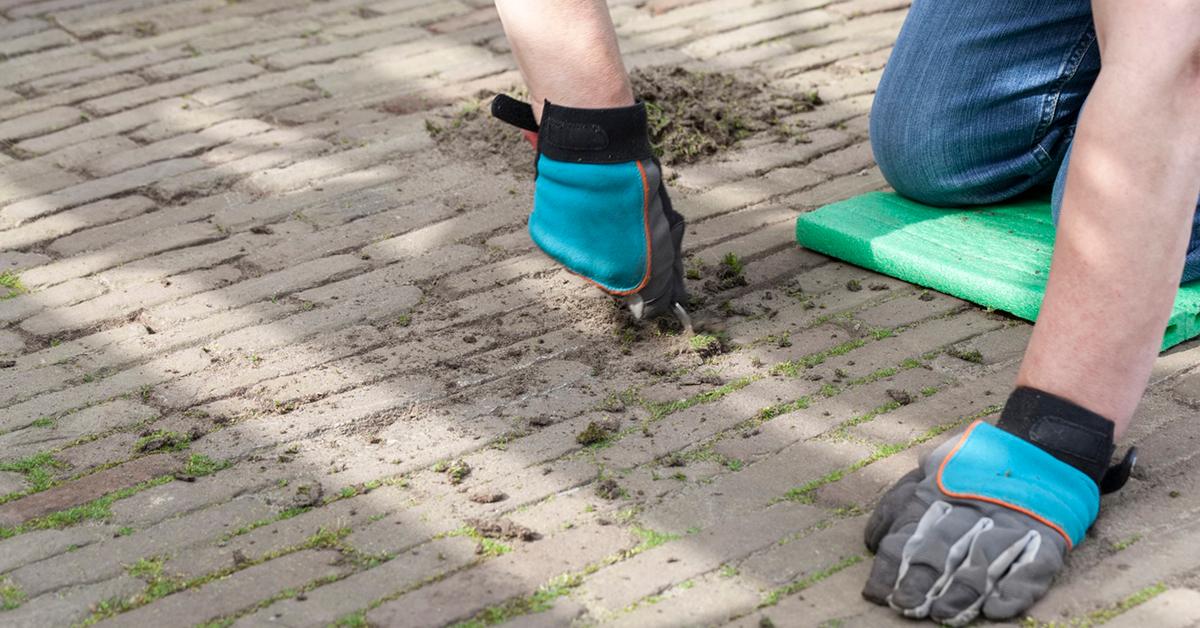 Moss is another common "weed" of sorts that can grow through your patio or sidewalk. For that reason, many homeowners want to control their moss overgrowth with non-toxic and eco-friendly options as well.
To make your own, at-home moss killer, combine 4 ounces of Dawn dish soap with 1 gallon of water. Add the solution to a spray bottle and spray directly onto the moss. Within one week, the moss will turn brown and eventually die.