Eco-Friendly and Vegan Sandals to Kick Off the Warm Weather
If you're gearing up for summer weather, these eco-friendly, vegan, and cruelty-free sandals will ensure your footwear impact is low as can be.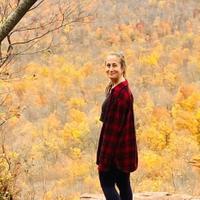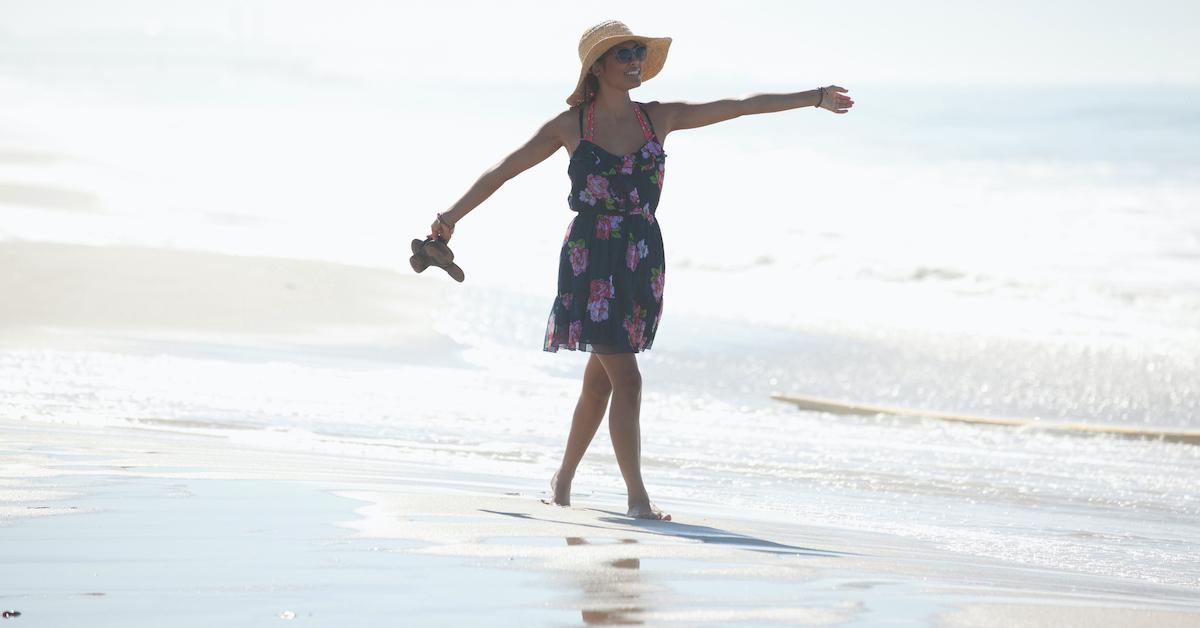 After an unbearably long and frigid winter spent almost entirely indoors, most of us are mentally preparing for long days at the beach, tanning sessions on our apartment rooftops, and picnics in the park. And since sandals are an imperative part of our warm weather ~lewks~, we're seeking out some of the best eco-friendly sandals out there — take a look at a few of our favorite sustainable, vegan, and cruelty-free options, below.
Article continues below advertisement
Avesu's Camila Cognac Sandals
Avesu is a vegan shoe brand that uses high quality, eco-friendly, and all-vegan materials. The brand also prides itself on utilizing carbon-free shipping, sustainable packaging, and fair manufacturing practices. Although there are many available styles, the Camila Cognac shoes ($118) are particularly comfortable with a cushioned footbed, featuring quality faux leather '90s-chic straps, as well as a natural rubber outsole.
Matisse Footwear's Bare All
Matisse Footwear sells ethical, fair-trade, '90s-style shoes, and a wide selection of the brand's shoes are completely vegan. The Bare All Wedges ($60) are by far our fave — they're PETA-certified vegan, and let's face it: they'll make you feel just like a vintage beauty queen.
Article continues below advertisement
MooShoes' United Platform Sandals
MooShoes is an animal-free shopping site that offers a wide variety of cruelty-free shoes, purses, shirts, and other accessories from a variety of sellers. The United Platform Sandals ($89) are total statement pieces, which show that vegan footwear can, in fact, go far beyond your typical earthy-crunchy sandal. These babies also give you a little added height, which is a total plus in our books — we're definitely pairing these with every sundress we own.
Article continues below advertisement
NAE Vegan Shoes' Darco Green Pet Slipper
NAE, which stands for No Animal Exploitation, produces animal-free, sustainable shoes that are ethically made in Portugal. The brand sells belts, sneakers, and a wide variety of sandals, but our favorite model is the Darco Green PET slipper ($95). Giving off actually sustainable Birkenstock vibes, these are vegan, made from recycled bottles, and they're lined with antimicrobial microfibers. The footbed is made of cork and natural rubber, and the soles are made from recycled car tires. Love!
Article continues below advertisement
Solana's Gili Shoes
Vegan shoe company, Solana sells hand-crafted espadrilles that are made from all sustainable materials, comprised of recycled threads, tassels, textiles, and plastics found in the ocean. They are manufactured in Spain and inspired by Indonesian culture, and while we love them all, the the Gili Shoes ($130) are one of our favorites, simply because it's one of the few pairs of summer shoes that lets us get away with forgoing the pedicure — and that pop of color is absolutely perfect.
Article continues below advertisement
Native Shoes' Davis Repurposed
Last summer, Native Shoes launched a new shoe called Davis Repurposed ($60) which is composed of fabric scraps from the brand's other shoes, giving the vibe of a collage or mosaic painting with a variety of patterns and colors. And when you're done with them, Native Shoes' recycling program is next-level — you can send them in via UPS for free, and they'll be repurposed for things like insulation and playground materials.
Article continues below advertisement
There are so many adorable, affordable, ethical, and eco-friendly footwear options for summer — picking just one will be nearly impossible.