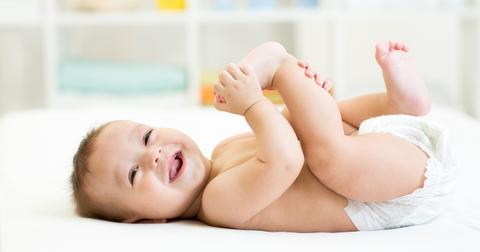 Are Compostable Diapers a Thing? Here's the Deal With Sustainable Diapers and Which Brands Can Be Composted
By Stephanie Osmanski

Nov. 11 2020, Updated 1:43 p.m. ET
Ah, the diaper days. If you have a baby in diapers right now, the last thing you're probably worrying about is your carbon footprint. You've got a real-life baby to look after, milestones to keep track of, and so much more to think about now that you are getting way less sleep. But let's be real — changing diapers is a huge part of having a baby. Diapers are a necessary evil, but they can be really costly over time and don't forget, they're essentially single-use. All those gross diapies you roll up and chuck in the trash? Yeah, they're going straight to the landfill where they'll likely never biodegrade.
Babies can require anywhere from 2,500 to 3,000 disposable diapers from the time they are born to the time they turn one. That's nearly 3,000 diapers that you are sending to the landfill per year (and that's just for one kid!). In fact, disposable diapers make up about 2 percent of the United States' landfill waste. At this rate, your baby's first word will be "yikes" — after all, he/she is the one who is inheriting the planet!
No wonder you're looking for a better, more sustainable option, Mom (or Dad). Many parents question whether traditional single-use diapers are compostable and while you may know of a few sustainable diapering options, composting is perhaps one of the more convenient options (no laundering dirty diapers necessary). 
Article continues below advertisement
Are Diapers Compostable?
Sadly, traditional single-use diapers are not compostable. In order to be compostable, something needs to biodegrade on its own, which means it is made from natural materials and therefore able to break down naturally. When added to the compost, the thing would then naturally, over time, break down without any aid or help. Because most single-use diapers are made from various forms of plastic, it would be impossible for them to completely biodegrade and therefore, they could not be composted.
Are Biodegradable Diapers Compostable?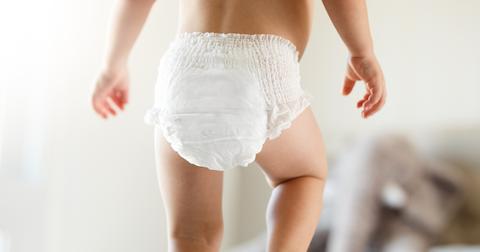 In theory, it would make sense that biodegradable diapers would be able to be composted, right? Sadly, this is not always the case either, as many diapers that are marketed as plant-based or biodegradable are actually not wholly compostable. A lot of these diapers may also use synthetic components in their makeup and anything synthetic inherently cannot break down in total.
Don't worry — some biodegradable diapers are also compostable. However, most of these biodegradable diapers will not break down in your home or backyard compost bin. Many of these kinds of diapers will only break down in the right conditions, so in order to compost them, you would have to transport or ship them to a commercial or industrial compost. These kinds of composts have different settings and environments that are considered the right circumstances for these diapers to break down.
Article continues below advertisement
Are Honest Diapers Compostable?
No, Honest diapers are not compostable. Honest diapers are not biodegradable;  Honest diapers are marketed as a healthier alternative to traditional single-use diapers, but they are still single-use and they do not naturally break down and cannot be composted. So, what makes Honest diapers "healthier"? Similar to how Seventh Generation and Earth's Best makes their diapers, Honest diapers are not bleached with chlorine. They also use some plant-based materials in the place of chemicals that are derived from petroleum. However, these "healthier" practices do not make Honest diapers biodegradable and compostable, as Honest diapers are still made with some synthetic materials.
Article continues below advertisement
What Are the Best Compostable Diapers?
If your heart is set on trying out compostable diapers, then you might be wondering where to begin. When looking for a new potential diaper for your baby, it's always a good idea to do some research by talking to friends and family, reading product reviews, and reading product descriptions. That being said, here are some of the best, Green Matters-approved compostable diaper options on the market right now.
Article continues below advertisement
Bamboo Nature
According to Bamboo Nature's website, their diapers, which are made specifically for sensitive skin, can be composted. However, Bamboo Nature's diapers do have a few synthetic or plastic components in them, so these would have to be removed before commercially composting them. Bamboo Nature's diapers are specifically designed with sensitive skin in mind and they are FSC-certified, which means the wood pulp used in the product meets the requirements of the Forest Stewardship Council. 
Article continues below advertisement
Eco by Naty
Eco by Naty diapers are a sustainable and non-toxic parent's dream. They are certified bio-based, free of bad chemicals, and even certified STANDARD 100 by OEKO-TEX. According to Nature's Premiere, these Eco by Naty diapers are compostable. Eco by Naty also makes a plant-based training potty made from 95 percent renewable materials for young potty users who are just getting started. (Most training potties are made from plastic.)
Article continues below advertisement
Poof
Poof diapers are a more sustainable diapering option as they are made from non-GMO corn and bamboo. These nappies are free of chemicals like chlorine, fragrance, and are also hypoallergenic in case your baby is sensitive. Poof diapers will naturally break down in certified compostable commercial facilities, but unfortunately, they will not break down in at-home compost systems.
Article continues below advertisement
Do Biodegradable Diapers Work?
One main question most parents have about going against the grain and trying out compostable and biodegradable diapers is: Well, do they work? Or more specifically, how well do they work?
Before investing in a new diaper strategy (even one that reduces your family's carbon footprint), you may want to do some research. Research could include talking to loved ones, friends and family members on which diapering tactics worked best for them; it could also include looking at product descriptions of potential new diapers and reading reviews of said diapers. 
Remember that diapers marketed as biodegradable or compostable may just be an example of greenwashing at work. Furthermore, compostable diapers can still be absorbent and even adhere well. Choosing the right sustainable diaper for your baby requires a little research and deciding what works best for your family.
Article continues below advertisement
How to Dispose of Compostable Diapers
Compostable diapers will not break down at a traditional landfill, as the landfill's conditions don't help organic matter break down. For this reason, compostable and biodegradable diapers can only break down if composted. So, make sure not to throw them in the regular trash!
To dispose of compostable diapers, the easiest option is subscribing to a compostable diaper service. Services like Tiny Tots, All Things Diapers, and Earth Baby actually pick up dirty diapers from your door and brings them directly to an industrial composting facility. There, the compostable diapers will break down naturally and you won't have to worry about sending diapers to the landfill. Subscription services such as these will also generally bring a fresh stock of new diapers, wipes, and other diapering accessories. Some diaper subscription services might also offer a cloth diapering option as well, which can be convenient if you're really looking to cut down on diaper waste. Of course, the choice is up to you!
Article continues below advertisement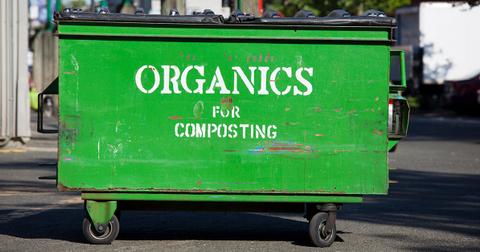 If you're not interested in paying for a sustainable diaper subscription service, you could use the industrial compost containers in your city or town. However, not all municipalities accept compostable diapers in their facilities, so you'll have to do a bit of research to see if yours accepts diapers. To find out whether your city accepts compostable diapers in their industrial compost bins, call your municipal waste program.
If using the city's industrial compost bins isn't an option, research if there are any local composting facilities near you. You can use Find A Composter to enter your city or zip code; it will provide you with a list of any local composting facilities or programs that you can then join.
Article continues below advertisement
How Long Do Compostable Diapers Take to Decompose?
According to Nature's Premiere, compostable diapers can take anywhere from two to three months to decompose in a commercial compost setting.
However, it is important to remember that biodegradable and compostable diapers will only break down naturally in the right circumstances. If a compostable diaper is thrown in the garbage, it will still go to the landfill where it will take years to break down in those circumstances. According to The Guardian, a biodegradable diaper can take 50 years to decompose in a landfill, as the landfill's conditions are not optimized to help trash (or natural items) break down. During these 50 years, the diaper will emit methane, a harmful greenhouse gas, an uptick in which contributes to climate change.
Compare this to the two to three months a compostable diaper takes to break down in a commercial compost setting and it's a no-brainer; however, one of the most sustainable options when it comes to diapering your baby remains cloth diapers — which can be washed and reused.