Everything You Need to Know About the Fires in Colorado Springs
A fire in Colorado Springs, which was reportedly started by a deputy's car, has been the root cause of several evacuations in the area.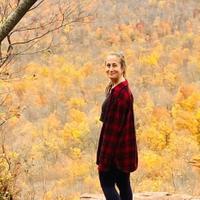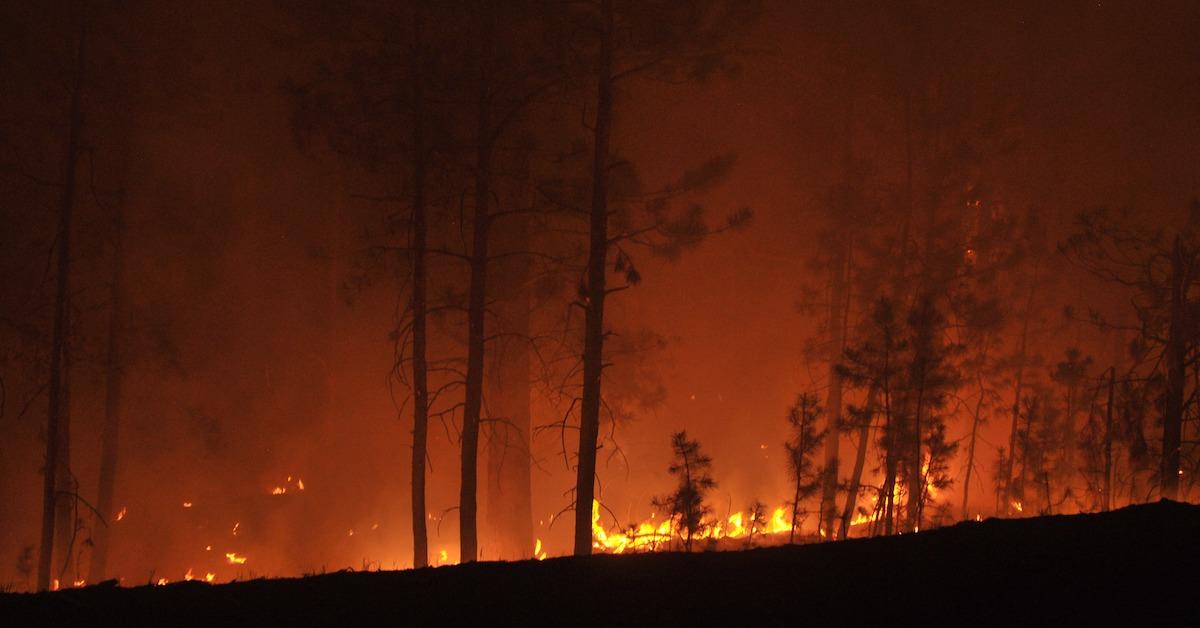 Even though wildfires are considered to be "natural disasters," almost all of them are ignited by humans. Whether it's because of climate change-induced weather conditions, gender reveal parties with rogue explosives, or irresponsible campers who don't abide by fire safety rules, wildfires generally spark because of people.
In the case of the recent Colorado Springs fires, a cop car reportedly started it all.
Article continues below advertisement
"We were outside picking up the boxes, they were all blowing around and then I heard sirens," Jessie Turner, a new resident in the area, stated after her neighborhood was evacuated, according to KRCC. "Then, I heard my alarm go off on my phone and it said evacuate Summer Grace and I said, 'What? This is us.'"
"I always wanted some excitement. I was expecting a snowstorm or some hail, not a fire."
Gina Fortunato, who was working at home when the fires started, was also surprised by the fires.
"I heard some sirens off in the distance; didn't really think much of it," she also told KRCC. "And, then I went out the front and I kind of pieced it together that, 'Oh crap, I live right next to the creek. There's a lot of brush. I know the fire danger is up today. This is not good.'"
Article continues below advertisement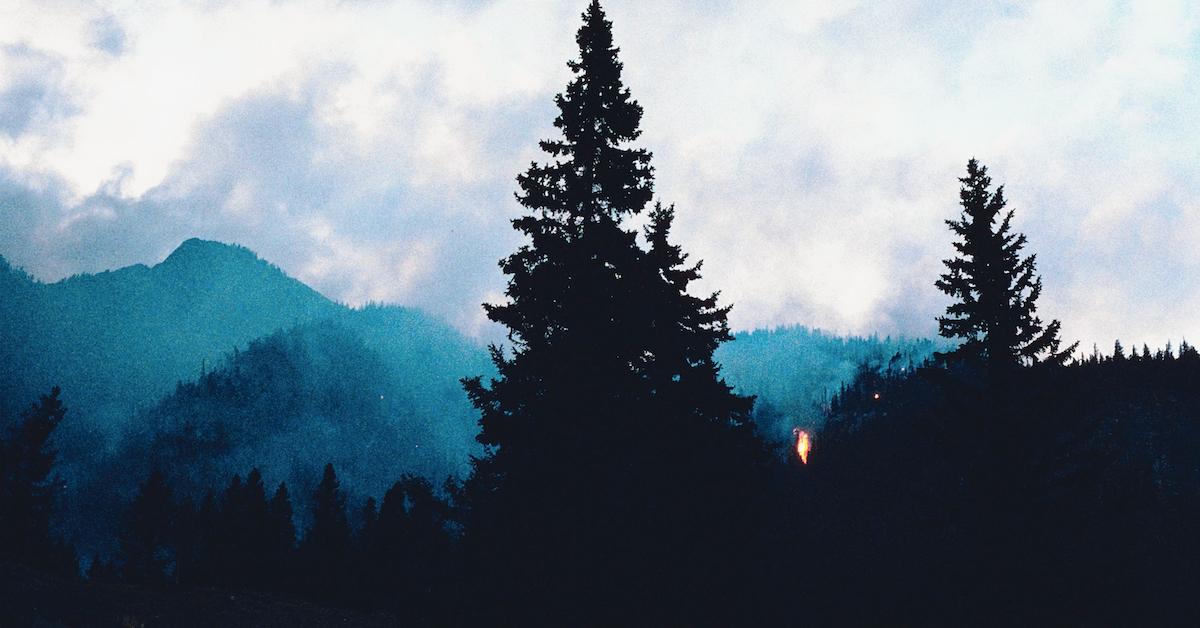 Here's what you should know about the Colorado Springs fire:
On Thursday, May 12, a cop car reportedly caught on fire, which in turn, created a massive "fire tornado" in Colorado Springs. According to The Sun, a deputy drove over some grass amid an unrelated investigation, the car got stuck, and the catalytic converter caught on fire.
It scorched more than 180 acres of land, and although nobody was injured, over 100 firefighters were deployed to attempt to extinguish the flames, and helicopters flew in with giant hoses.
Article continues below advertisement
The fire has been considered "accidental," according to KKTV, but an investigation is still being opened. And because of high winds, which were spreading the flames and smoke, flights at a nearby airport were canceled and a shelter was put in place.
"We are issuing a shelter in place for those inside the building," the Colorado Springs Airport announced in a tweet. "At this time, remain in the building and we will continue to keep everyone updated."
The shelter in place at the airport was eventually lifted, but those taking shelter were advised to proceed with caution, with the fires still ongoing.
Unfortunately, people at the airport weren't the only ones that had to take shelter — in fact, thousands of people were impacted these fires, and ultimately had to evacuate their homes.
Article continues below advertisement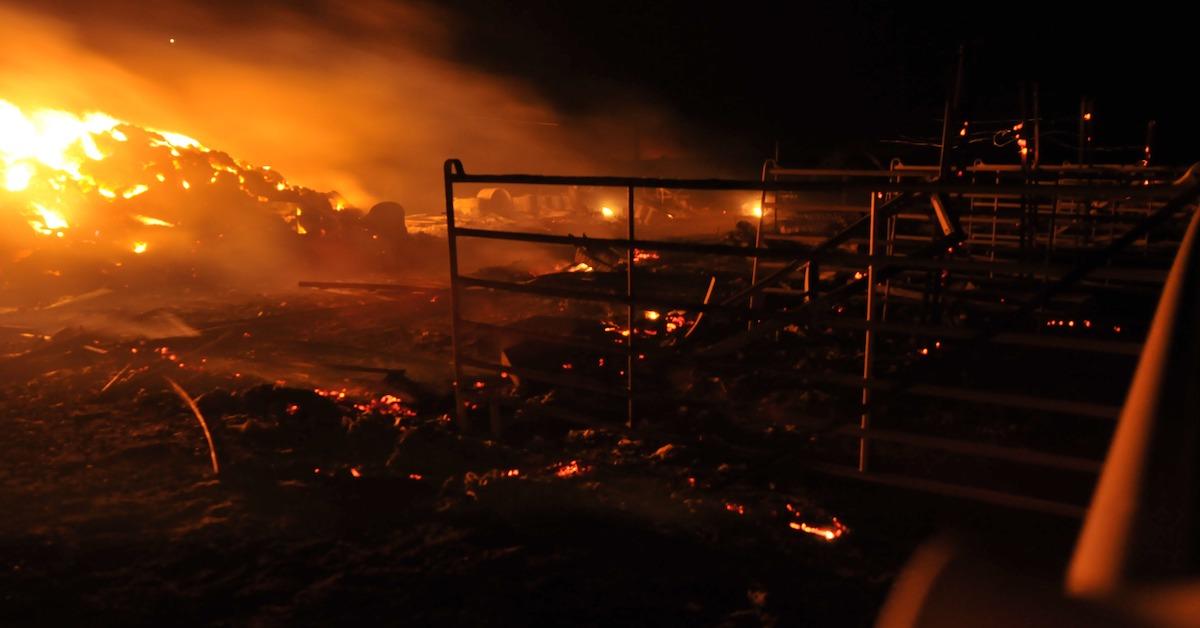 Where are evacuations in Colorado Springs taking place?
Various evacuation centers, such as the one at Calvary Chapel Eastside, were set up for people who had to evacuate. Eight mobile homes Skylark Mobile Home Park were destroyed, and residents were sent to a nearby gym to take shelter. Many Teller County residents were evacuated as well, according to Colorado Public Radio.
Many of these evacuations have since been lifted, but damages are still being assessed. Needless to say, Colorado Springs residents are in our thoughts.