Climate Activist Wynn Alan Bruce Has Died After Protesting Outside the Supreme Court
Climate activist Wynn Alan Bruce self-immolated outside of the Supreme Court, and unfortunately has died, in protest of the ongoing climate crisis.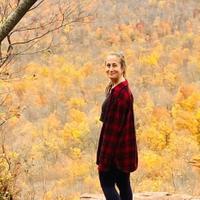 Warning: this article mentions suicide.
The climate science community is currently mourning the loss of a highly valuable member. Wynn Alan Bruce, a climate activist, died after protesting outside the Supreme Court on Saturday, April 23 — the day after he took part in a major Earth Day protest.
The cause of death was confirmed to be self-immolation, as a statement against government officials regarding the ongoing climate crisis. Many are incredibly moved by this loss.
Article continues below advertisement
"This guy was my friend. He meditated with our sangha," Dr. K. Kritee, a Buddhist priest from Boulder tweeted following the release of the devastating news.
"This act is not suicide. This is a deeply fearless act of compassion to bring attention to climate crisis. We are piecing together info but he had been planning it for at least one year. #wynnbruce I am so moved."
With that in mind, though, Dr. Kritee also told The New York Times she hopes this won't inspire other young people to do the same.
"... people are being driven to extreme amounts of climate grief and despair," Dr. Kritee said. "What I do not want to happen is that young people start thinking about self-immolation."
Article continues below advertisement
Who was Wynn Alan Bruce?
While protesting on the steps of the Supreme Court, on Friday, April 22, Bruce purposely set himself on fire as an act of political protest and sacrifice. Around 6:30 p.m., the 50-year-old photojournalist and climate activist was airlifted to a hospital, according to HITC, eventually succumbing to his injuries.
Bruce studied photography at the Metropolitan State University of Denver, and launched a Denver-based studio called Bright And True Photography.
Article continues below advertisement
In addition to photography, Bruce practiced Buddhism as a member of the Boulder Shambhala Center. He promoted climate activism and Buddhism on his social media, and took great inspiration from Vietnamese Thiền monk, Thich Nhat Hanh. Last year, he posted a quote of his which many have taken as a sign he was planning to self immolate.
"The most important thing, in response to climate change, is to be willing to hear the sound of the earth's tears through our own bodies," the quote reads.
He also reportedly hinted at the upcoming incident by posting "4-1-1 4/22/2022" to Facebook, which was accompanied by fire emojis, according to HITC.
Bruce is reportedly survived by his 42-year-old half brother, Eric, though not much else is known about his family life or personal life. That said, Bruce will be greatly missed by his colleagues and friends alike, and as an icon in the climate science community.
Article continues below advertisement
Bruce's death is heavily affecting the climate community.
Many others in the climate activist community are deeply saddened by the loss of Bruce. Politician Rebecca Parson (D) who is running for Congress in Washington, took to Twitter to commemorate his climate efforts.
"Heed his warning. Take climate crisis seriously. End fossil fuels," she wrote on Twitter.
Article continues below advertisement
Climate activist, Cori Redstone, had similar sentiments.
"Major news outlets don't seem to want people to know the man who self immolated in front of SCOTUS was a Buddhist climate activist. RIP Wynn Alan Bruce. We have to map out the end of the fossil fuel industry now. His protest shouldn't be in vain," she wrote.
A Twitter user with the URL @intrepidlyken, who is a Ph.D. student at University of Hawaii researching political theology, also took to the app with wise words.
"The news/social media cycle made climate activist Wynn Alan Bruce's self-immolation in front of the SC invisible, so we MUST make it visible. We must be alarmed, disturbed, and propelled to increased action," she stated.
Our hearts are with the friends and family of Bruce.
If you or someone you know is contemplating suicide, call the National Suicide Prevention Lifeline at 1-800-273-8255.