Climate Change Is Wreaking Havoc on Champagne Piot-Sevillano Vineyard
On Sunday, Dec. 26, the owners of Champagne Piot-Sevillano Vineyard are going on '60 Minutes' to discuss how climate change affects vineyards.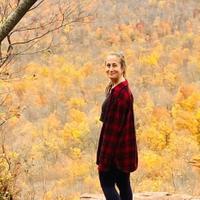 We're painfully aware that climate change has been decimating our vineyards, and ultimately taking a huge toll on the wine industry. Air temperatures are continuously increasing, which inevitably to large amounts of land loss. Wildfires in popular wine regions such as Napa and Sonoma are killing grape vines, too. That's why we're saddened yet unsurprised that an upcoming episode of 60 Minutes explores the devastating effects that climate change is having on Champagne Piot-Sevillano Vineyard.
Article continues below advertisement
In the trailer, 60 Minutes' Lesley Stahl interviews the heiress to Champagne Piot Sevillano, Christine Sevillano, who explains the winery has been in her family since the 1700s. Sevillano sheds a light on just how bad a year 2021 was for growing grapes, and in general, climate change.
"We lost 90 percent of our harvest... [in a normal year], I produce about 40, 50,000 bottles. [This year], zero. It's the first time in the history of my winery that we will not make champagne," she says solemnly.
Article continues below advertisement
Climate change has been wreaking havoc on Champagne Piot-Sevillano Vineyard.
Sevillano had predicted this year would be a bad one for her family's winery from early on in the season. She told Fortune in September 2021 that production had already been heavily stunted in 2020 due to the pandemic. Pandemic lockdowns resulted in a rule that growers could only harvest 13,000 kilos of grapes per acre, but that was unrealistic.
"Nobody has that much," Sevillano said, due to the worsening impact of climate change not only in France and Italy, but also around the world.
Article continues below advertisement
And things have only gotten worse for those in the wine industry. Sevillano knew her vineyard's 2021 grape harvest was going to be impacted by months of increasing temperatures and drought as a result of climate change — although harvest can take weeks or even a month, it was estimated to only take four days to complete this year, which was ultimately the case.
"It will be really sad," Sevillano said at the time of her interview with Fortune, knowing the severity of what was going to come.
Much of Europe was impacted this past growing season, though. In the valley of Germany's river Ahr, which is known for its reds, was heavily destroyed during severe floods in the middle of July, as per Fortune. Likewise, Northern Italy sustained wildfires, droughts, and extreme heat. Many hope that small harvests mean better quality wines, though it doesn't fare well for those who rely on the wine as their livelihood.
Article continues below advertisement
That said, support your favorite small, eco-friendly wine companies this year — they may be in trouble.
There are so many small, environmentally-friendly wineries this year that are most likely struggling, as a result of the pandemic as well as climate change. Therefore, we strongly recommend giving them some love (and your business) this holiday season. Chateau Ste. Michelle, Bonterra Organic Vineyards, and Silverthread Winery are only a few of our favorites.
It many soon be a struggle to get your favorite bottle, if global warming continues as it is.
Catch Lesley Stahl's interview with Sevillano on 60 Minutes on Sunday, Dec. 26 at 7:00 PM EST on CBS.