What Is Happening in Centreville, Illinois? The City Is Facing Racial Injustice
What is happening in Centreville, Ill.? The marginalized midwestern city is facing major racial injustice, after experiencing years of sewage floods.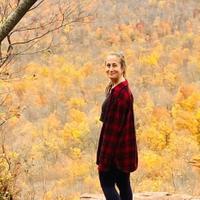 Marginalized and BIPOC communities alike are overlooked by the government on a regular basis — especially amidst environmental atrocities. The city of Flint, Mich., for example, has been plagued with dirty drinking water for several years due to governmental negligence, dangerous pipelines are constantly being implemented in underserved neighborhoods, and healthy, fresh foods are often a rarity in poor areas, which are commonly referred to as "food deserts."
Article continues below advertisement
Currently, an Illinois city is experiencing sewer overflows citywide, and receiving very little help from the government. Keep reading for more on the problematic floods in Centreville, Ill., and for ways to help this community during incredibly trying times.
Article continues below advertisement
Why is Centreville flooding?
Centreville is a largely BIPOC city located just South of St. Louis. The 5,000-or-so residents have been experiencing sewage overflows and floods for decades, according to The Guardian, and it's obviously taking a toll on those who live there. The smell is putrid, human waste litters the ground, and the tap water has a strange taste, so most of the community relies on bottled water donations shipped imported from other cities.
The persistent floods have been attributed to the wealth disparity Centreville faces — the average household income is estimated to come out to under $15,000 annually, and upwards of 50 percent of people live under the poverty line. Similar to other environmental crises of the like, many believe these issues would have been more quickly addressed if the community was wealthier — and whiter.
Article continues below advertisement
"The system is broken because people have not paid attention. And because of that, there are Black people in Centreville who cannot live in their homes. That is absolutely a class and race issue," Nicole Nelson, executive director of Equity Legal Services, the nonprofit that helped file a lawsuit with residents in 2020, told The Guardian.
"These problems continue because some people in power believe this population is expendable," Nelson added.
Article continues below advertisement
How is the government helping Centreville?
Unfortunately, as one might expect, officials have done very little to help the residents of Centreville, according to Earthjustice. The organization believes pump stations need to be fixed and floods should be cleaned up. That said, residents started looking for legal help last year. Nelson teamed up with Metropolitan St. Louis Equal Housing and Opportunity Council's staff attorney, Kalila Jackson, to represent the community and address the health hazards brought on by sewage leaks in summer 2020.
The trial is supposed to begin in October 2021, and hopefully it will ultimately help improve the city's infrastructure and clean up the flood damage. Centreville mayor, Marius Jackson, claims he had no idea how bad the floods were — which makes sense, because according to The Guardian, local activists claim he hasn't attended sanitation meetings. The Illinois EPA has also supposedly been aware of the situation since 2003, according to BND, but no visible changes have taken place.
Article continues below advertisement
Here's how you can help Centreville:
If you'd like to help Centreville in its time of need, there are a few ways to support the victims of the sewage floods. Calvary M.B. Church and Jeremiah's Food Pantry are both local food pantries that could always use donations, including bottled water, if you happen to live in or around the area.
Article continues below advertisement
If you aren't local — and if you'd like to show your support by advocating for better policies — you can call the clerk's office, water department, and treasure's office to tell them why you think it's important that officials stand with their residents during this crisis. You can also write a message to Mayor Jackson, to tell him why his failure to address this serious situation is important to you.
The Centreville government's discrimination against its residents is unjust, and it's up to us to show our support. Stay updated by following Earthjustice's fight in their ongoing legal battle. We also recommend reading up on environmental injustice and following intersectional environmental activists — staying educated on the matter is incredibly important, as environmental racism is a fatal problem that communities worldwide are forced to face on a regular basis.