Is a Car Wash or Hand Wash More Sustainable?
Regular car washes can keep your automobile looking good as new, but is it more sustainable to wash it by hand, or to go to car wash?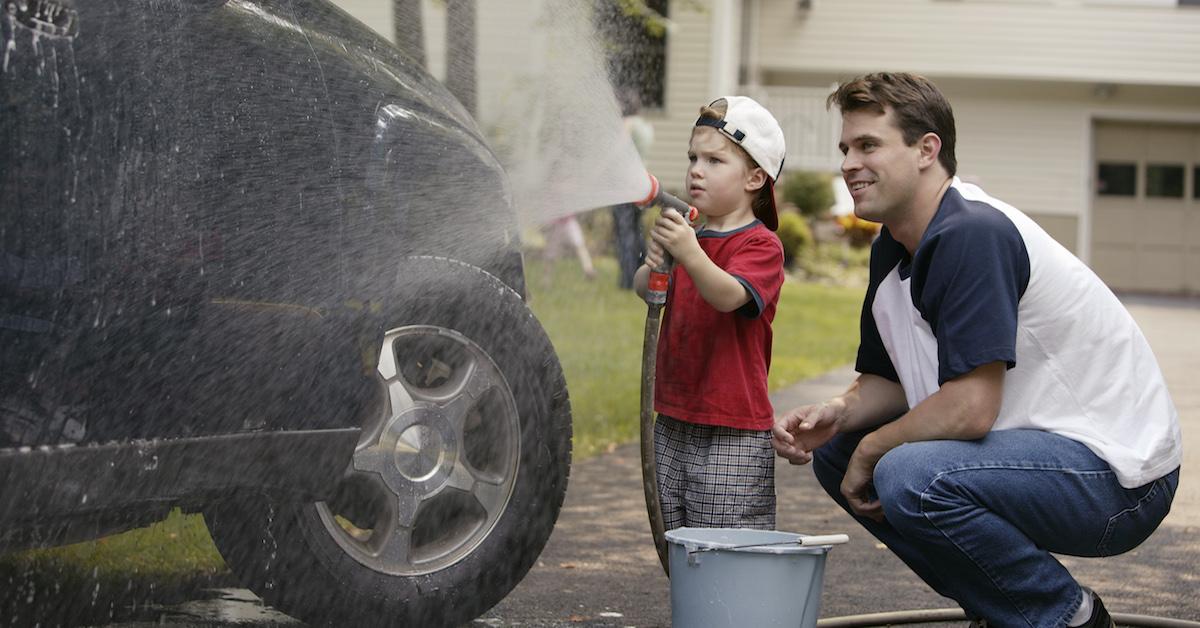 When it comes to washing our cars, most of us don't give a second thought to how sustainable the process might be. Unfortunately, several factors of regular car washing, from the chemical composition of the soap we use to how much water we waste, can have a direct effect on our environment.
That said, what is the most sustainable way to wash your car? Is it more eco-friendly to wash it by hand, or get it done at the car wash?
Article continues below advertisement
Commercial car washes are probably the most sustainable.
It might seem like washing your car by hand is the best way to control certain factors in regards to sustainability. You can control how much water you use, for instance. You can also choose a sustainable or eco-friendly brand of soap. Nevertheless, the opinion of many experts is that choosing a commercial car wash is the best way to keep this seemingly innocuous activity as sustainable as possible.
According to Ecomena, car washes are typically more sustainable, as they are better equipped to deal with the soapy, soot-filled runoff that comes off your car in the rinse than you would be at home. This is because car washes are required to treat all of the wastewater that comes out during the wash, prior to it being flushed down the drain. At home, you'd probably just let the suds wash down the driveway into the storm drain and think nothing of it.
Article continues below advertisement
Car washes also rely on computerized mechanisms to regulate water pressure and maximize efficiency. They typically have to pay for water, and they don't want to waste a drop that they don't have to while washing your car. So yeah, going to a professional car wash might cost a little more, but it'll save you time and effort, while simultaneously conserving water and energy.
How to make an at-home car wash more sustainable: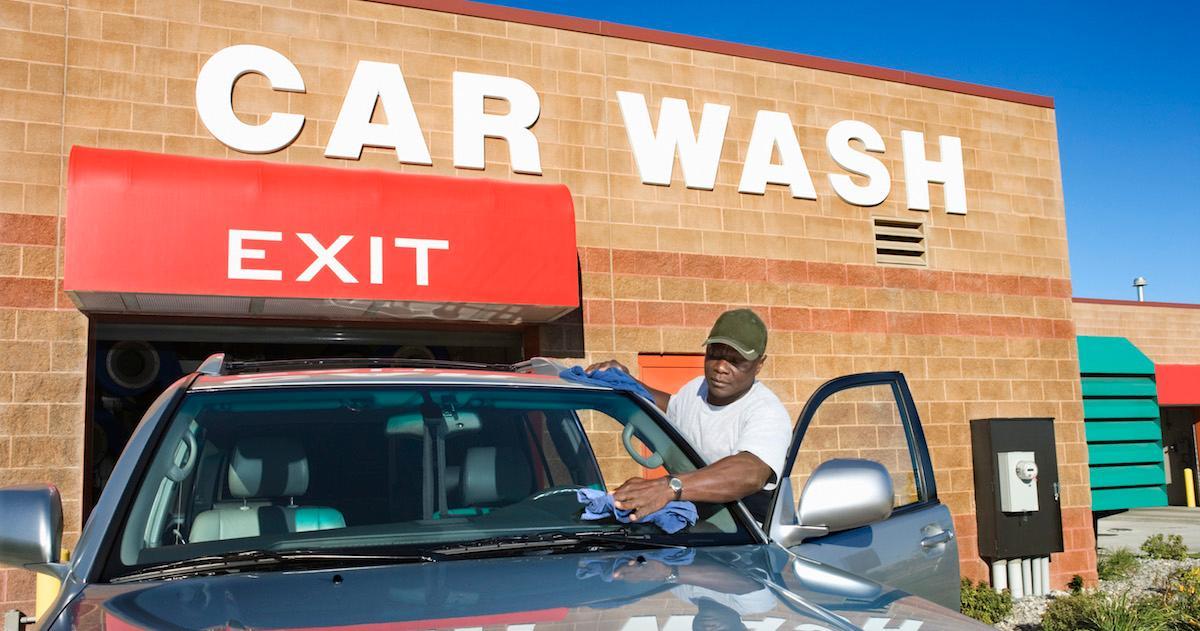 If you do want or need to wash your car yourself, here are a few tips for making the process as eco-friendly as possible.
Article continues below advertisement
Washing on gravel or grass can reduce pollution.
When you wash your car on the driveway or in the street, the bulk of that soap and petroleum runoff invariably makes its way into the sewers via storm drains. Those sewers might take it to a water treatment plant, but it's far more likely to flow out into a nearby sump, stream, or local river.
According to Wrench, the best way to avoid this needless pollution is to park your car either on gravel or grass when you wash it. That way, the water won't go to waste, and these chemicals won't end up in important fresh water sources. It's still not great to have that water go into the ground either, but should have less environmental impact than it would ifit went into your street's storm drains.
Article continues below advertisement
Wrench also recommends trying to collect as much of the dirty water as possible in a bucket and dumping it down your sink or into the toilet. Almost all water that comes and goes through your pipes is treated at the local plant, so the soap and chemical runoff should be filtered through before it goes on its merry way.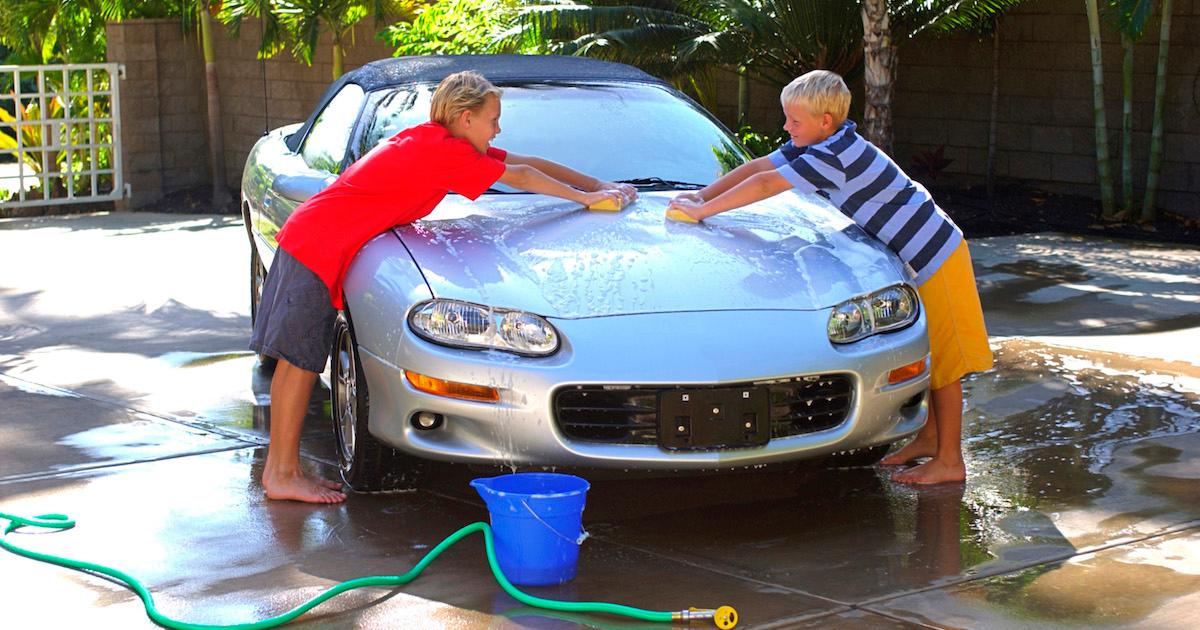 Article continues below advertisement
Using the right chemicals can make a lot of difference,
Many conventional car washing products are made using harmful chemicals like phosphates, sodium, and potassium. These chemicals aren't just dangerous for animals and aquatic life, they can also cause severe health problems for human beings. According to DetailXPerts, toxic fumes from many of the chemicals in these cleaning products have been known to cause skin and eye irritation, chemical burns, respiratory problems, and blindness in some cases.
Wearing personal protective equipment (PPE) such as gloves or goggles will only serve to mitigate some exposure; however, as residue from these chemicals can linger on car surfaces long after the car has dried. Fortunately, there are a number of eco-friendly options that can be hard on dirt and grime, without being too harsh on your car's surfaces, the environment, or your personal well-being.
Article continues below advertisement
When looking for these eco-friendly car-washing products, look for biodegradable, water-based, or phosphate-free cleaning products. Understand that these eco-friendly options still aren't the best for the environment, however. Even the safest soaps still leave some sort of chemical residue behind. In this case, Star Energy Partners recommends using as little soap as you can in order to get the job done. A quick wipe down with simply a wet towel may be enough to clean cars that are only a little dirty.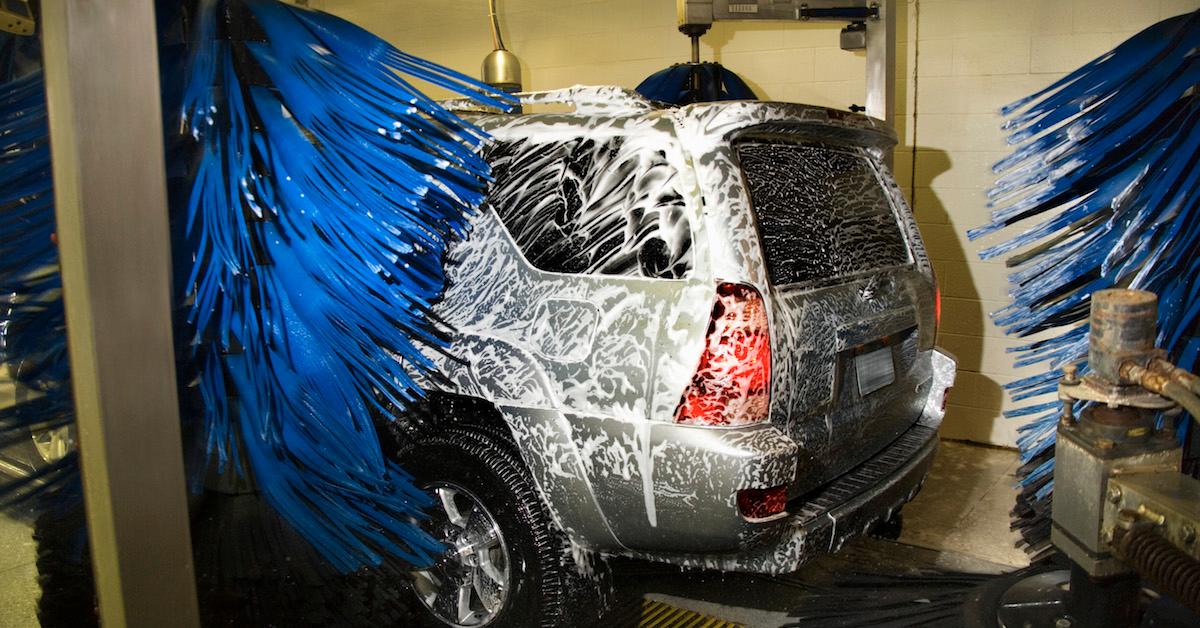 Conserving water is essential.
Potable water is one of our planet's most essential resources, and with all the droughts and heat waves being caused by climate change, some places are running short of this life-giving hydration. Perhaps the most important facet of keeping your home car washing sustainable is to make certain you're using as little water as possible. Wrench suggests using a water spray gun attachment on your hose to maximize your precision cleaning and limit your overall water usage.