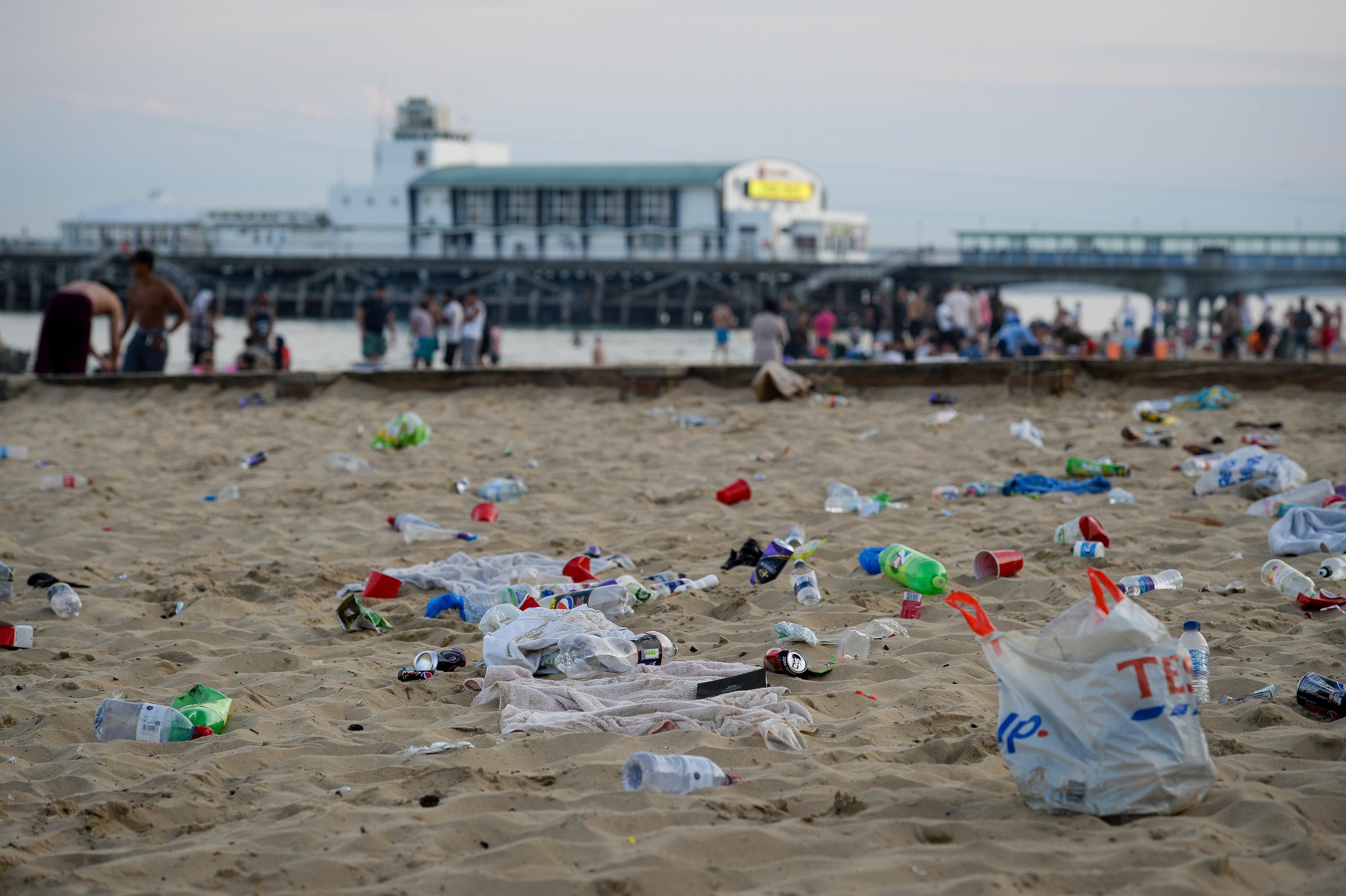 A Day at a U.K. Beach Led to 40 Tons of Trash Being Left Behind
With coronavirus restrictions being lifted worldwide, many people who have felt cooped up for far too long are heading out to patios, beaches, and parks.
Article continues below advertisement
Thousands of people headed to beaches in Bournemouth, a beach town in southern England, on Wednesday, June 24. After the day was done, the local council declared a "major incident" due to various aspects, including the 41 metric tons of waste that were left behind.
Beachgoers did not follow social distancing guidelines.
According to CNN, discarded trash such as plastic bags, bottles, and picnic leftovers were seen scattered across the sand after locals defied social distancing rules to enjoy the warm weather. Authorities confirmed that 33 metric tons of waste were cleaned up along the full stretch of Bournemouth's 19.7-kilometer coastline – which runs from Sandbanks to Christchurch Harbour – the next morning.
Article continues below advertisement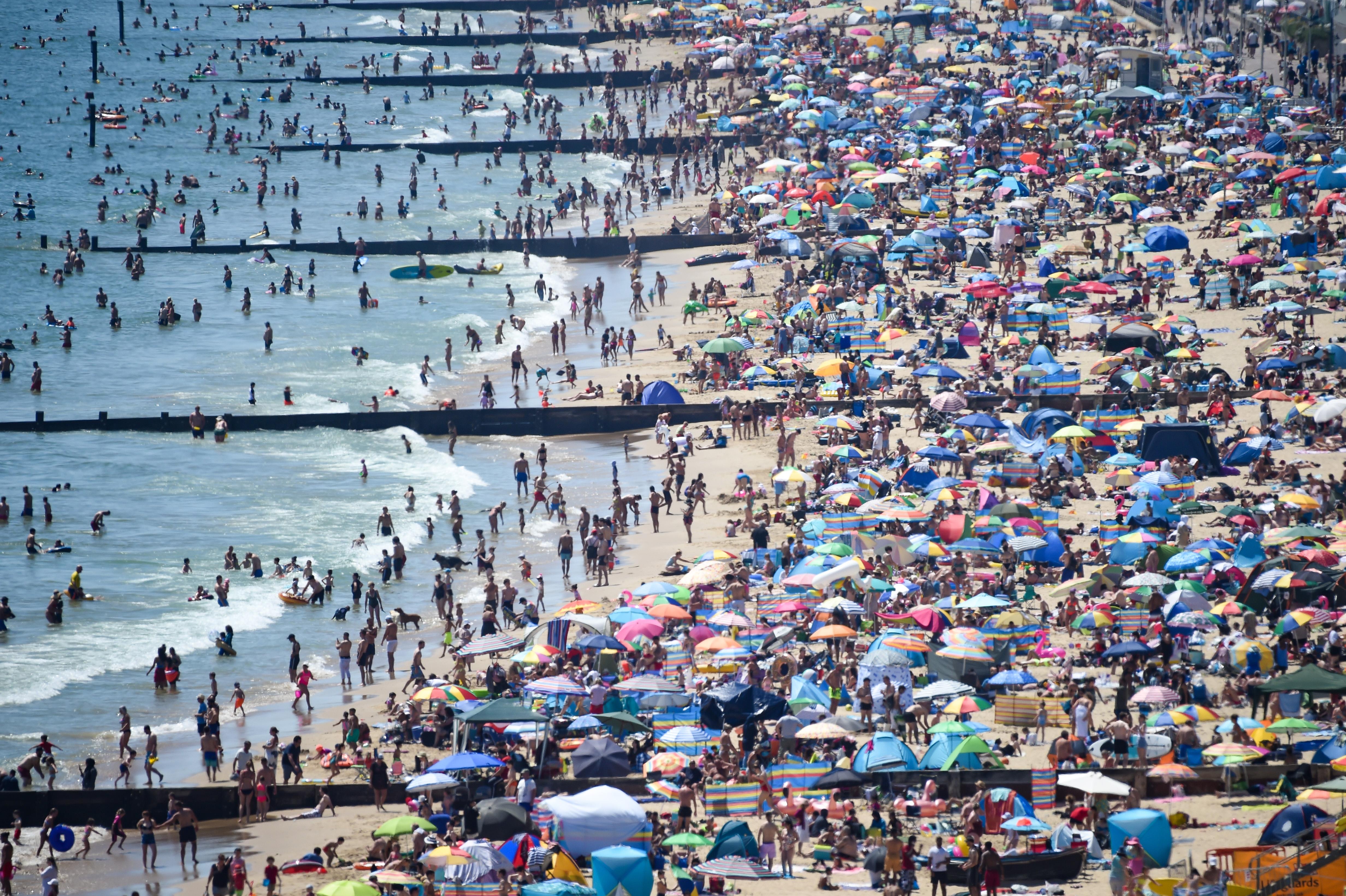 Not only did these sunbathers leave behind an astronomical amount of trash, but they also violated many social distancing guidelines that were still in place, despite some restrictions being lifted.
Article continues below advertisement
The large influx of beachgoers also resulted in gridlock on the roads (illegally parked cars obstructed roads, and the council handed out 558 parking enforcement fines — a daily record), illegal overnight camping, excessive waste, and alcohol-fuelled fights including one stabbing incident.
Local officials expressed their disdain for the behavior of beachgoers.
Local officials shamed the irresponsible behavior of crowds who had ignored public health guidance on coronavirus and badly overstretched local services.
Article continues below advertisement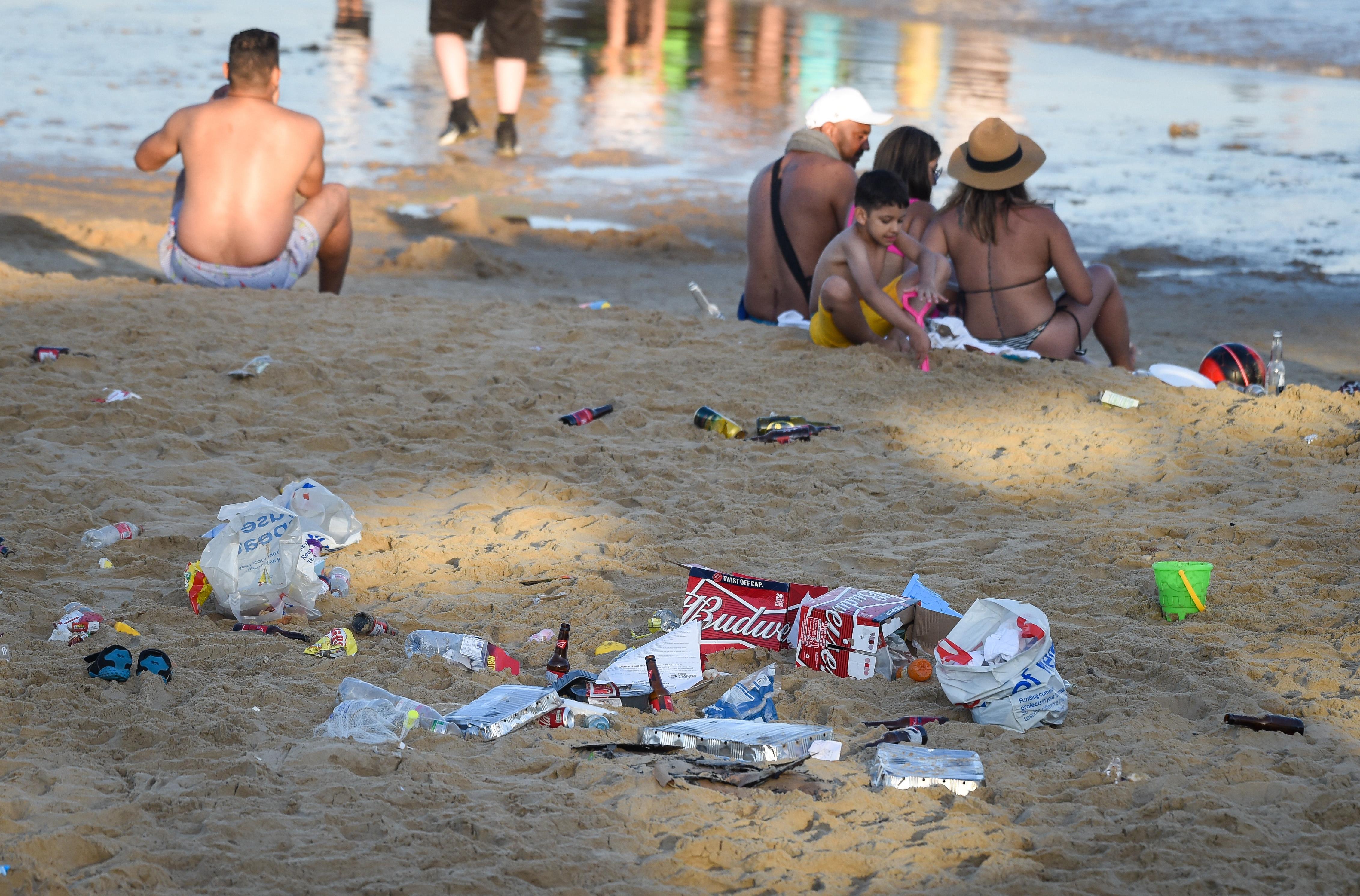 "We are absolutely appalled at the scenes witnessed on our beaches, particularly at Bournemouth and Sandbanks, in the last 24-48 hours," said Council Leader Vikki Slade in a statement. "The irresponsible behavior and actions of so many people is just shocking and our services are stretched to the absolute hilt trying to keep everyone safe."
Article continues below advertisement
Local officials are putting more restrictions into place to prevent another major incident.
In response to the blatant disrespect and destruction of the beaches, local officials have added extra police patrols, security detail provided for trash crews (some were harassed while trying to pick up trash), and more parking enforcement.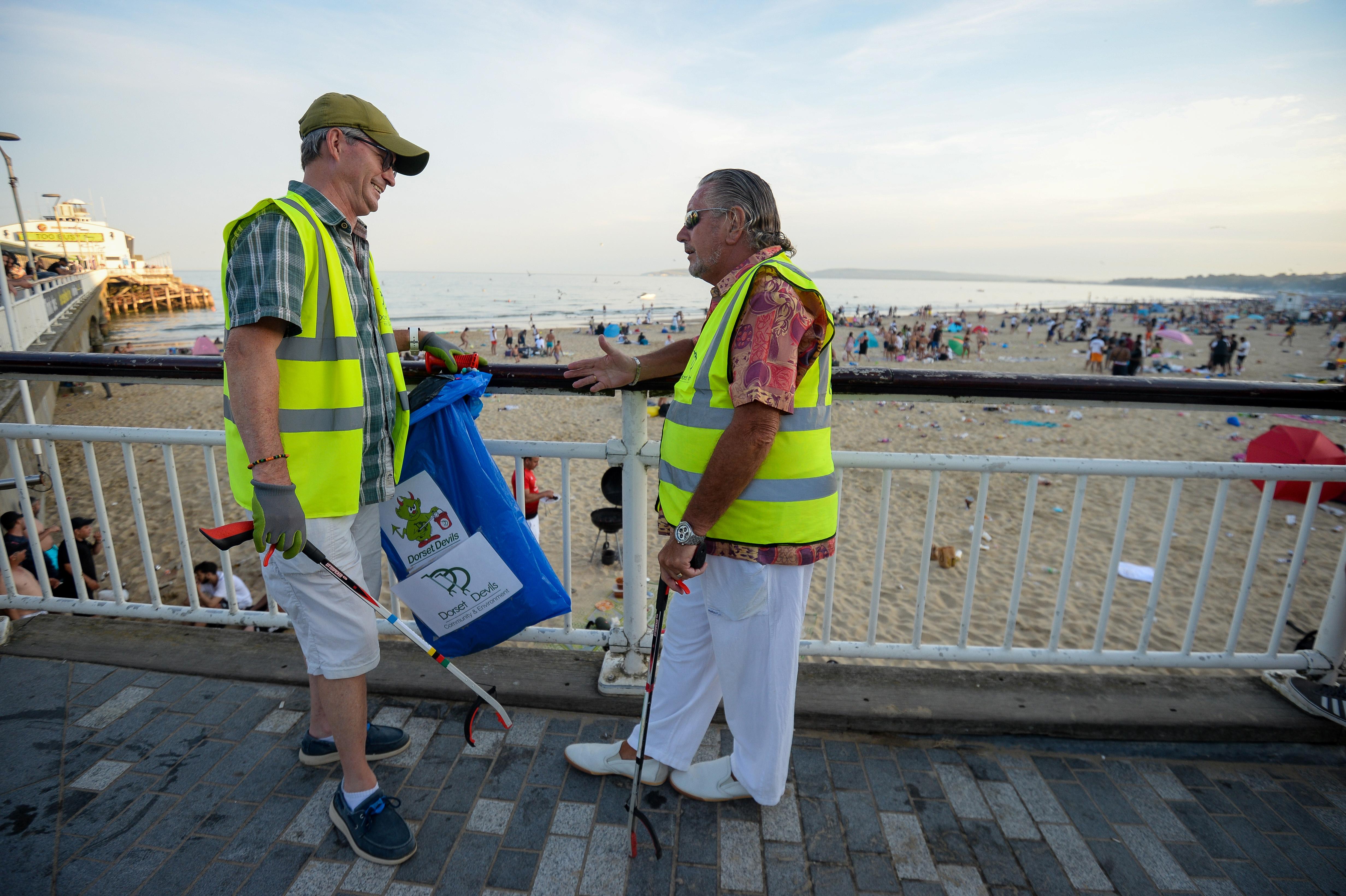 Article continues below advertisement
"We are not in a position to welcome visitors in these numbers now or to deal with the full range of problems associated with managing volumes of people like this," Vikki Slade continued. "PLEASE do not come. We are not able to welcome you yet."
It is up to the general population to keep the Earth clean.
Assistant Chief Constable Sam de Reya of the Dorset Police explained that it's the people of England who need to be responsible citizens and take care of their home.
Article continues below advertisement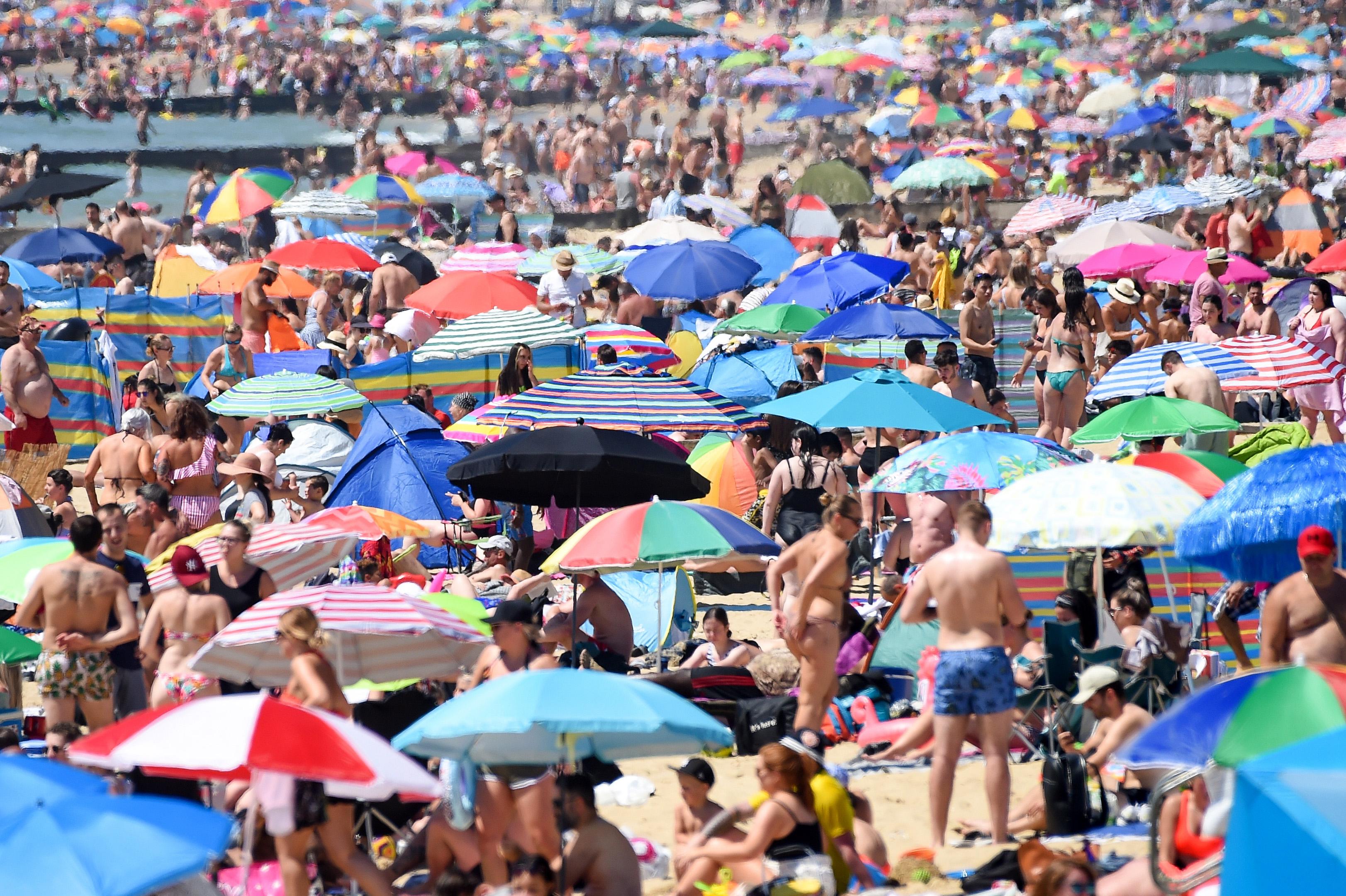 "We are also reliant on people taking personal responsibility and strongly advise members of the public to think twice before heading to the area," she said. "Clearly we are still in a public health crisis and such a significant volume of people heading to one area places a further strain on emergency services resources."