Every year on the last Friday of April, Americans celebrate Arbor Day by planting trees. Created in the 1870s, the national holiday often takes a backseat to the more globally celebrated Earth Day, but that doesn't make it any less important. Arbor Day's founder loved trees so much that he wanted to share that enthusiasm with the rest of his country. But that wasn't the only reason that he believed the U.S. needed an Arbor Day.
Article continues below advertisement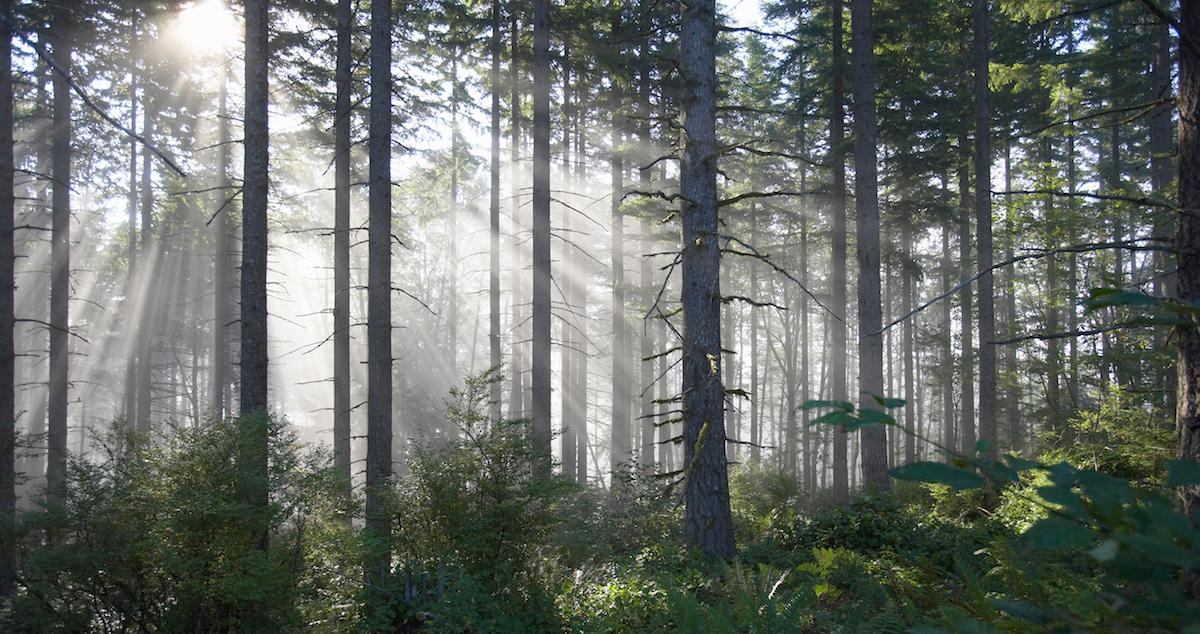 Who founded Arbor Day?
Arbor Day is the brainchild of J. Sterling Morton, an American journalist, politician, and former U.S. Secretary of Agriculture, appointed by President Grover Cleveland. Morton's unique love of trees bordered almost on obsession. The Nebraska native's idea to plant trees on the last Friday of every April was one of this country's first eco-conscious holidays, and it came at a time when very few people bothered with the concept of renewable or nonrenewable resources.
Article continues below advertisement
According to Britannica, Morton wrote quite passionately about the holiday in its inaugural year, 1872, stating, "Other holidays repose upon the past; Arbor Day proposes for the future." This is more than just a poetical, throwaway line, even if many people at the time might have taken it as such. In today's world, where excess CO2 absorption almost depends on the planting of additional trees, Arbor Day might be more significant than ever.
Article continues below advertisement
Why did J. Sterling Morton found Arbor Day?
Morton loved trees. He wrote articles about them in his newspaper and sought to enlighten people about their importance in the ecosystem. Nebraska was a state of few trees in those days, according to Britannica, and Morton believed that mass plantings would help the state in several meaningful ways.
The trees would serve as effective windbreaks and provide shade for Nebraskan crops. Trees would help against soil erosion and when they grew to full size, they would also provide fuel and building materials. It wasn't until Morton became secretary of the Nebraska Territory, that he was able to put his arbor initiatives into action. He met with the State Board of Agriculture, brought forth his points, and the rest, as they say, is history.
Article continues below advertisement
How was Arbor Day first celebrated?
The first Arbor Day celebration was held on April 10, 1872. People competed for prizes for things like "most trees planted." As unusual as it might sound, people really got into the spirit of the holiday. In fact, according to the Arbor Day Foundation, an estimated 1 million trees were planted throughout Nebraska that day.
Article continues below advertisement
By 1885, and after several more statewide celebrations, Arbor Day became an official Nebraska state holiday. From there, the celebration spread like a sort of reverse wildfire throughout the U.S. In 1920, 45 U.S. states were observing and actively participating in the holiday. They would all follow suit in time.
Article continues below advertisement
How is Arbor Day celebrated today?
According to the official Arbor Day website, Americans generally celebrate Arbor Day by doing the exact thing that Morton intended them to do: plant trees. The holiday is now celebrated in all 50 U.S. states, and its date is significant in that it generally falls during the best planting weather.
Many schools actually plan tree-planting events for Arbor Day each year. Thanks to Morton and other passionate environmentalists, Arbor Day remains an important — though often overlooked — holiday. Deforestation and climate change are ever-present threats to our ecosystem, but simply planting a few trees every year could mean the difference between living in a hot box, and our planet becoming carbon neutral.