These Are the Best All-Natural Dry Shampoos
If you're looking for all-natural dry shampoo, look no further.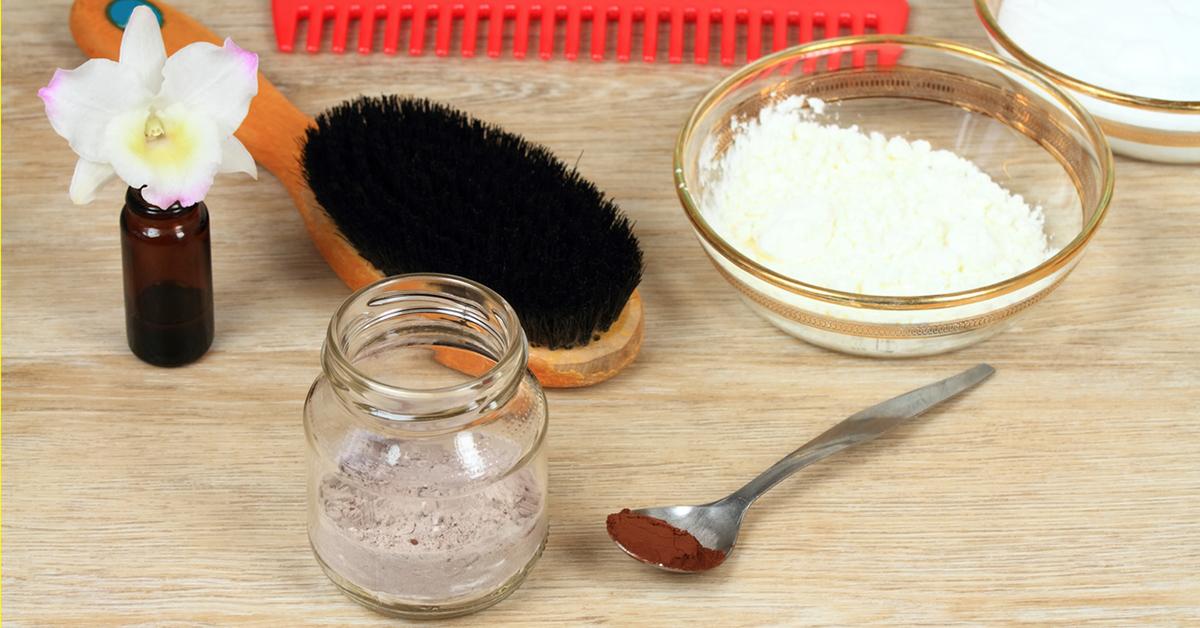 Ah, dry shampoo. In today's day and age, many of us have come to rely on the stuff. It keeps our hair smelling fresh and looking just-washed, even when in reality, it's a greasy mess that hasn't been shampooed in three days.
But traditional dry shampoos are kind of lame for a myriad of reasons; many of them come in aerosol cans (not good), don't offer recyclable packaging, and are laden with harsh chemicals and toxins. To score a dry shampoo that is both all-natural and zero-waste is somewhat of a one-sided scavenger hunt. But you're in luck: If you're looking for an alternative to the conventional stuff, there are some all-natural dry shampoos either on the market or lurking in your food pantry that work well, without hurting you or the environment.
Article continues below advertisement
Fat and the Moon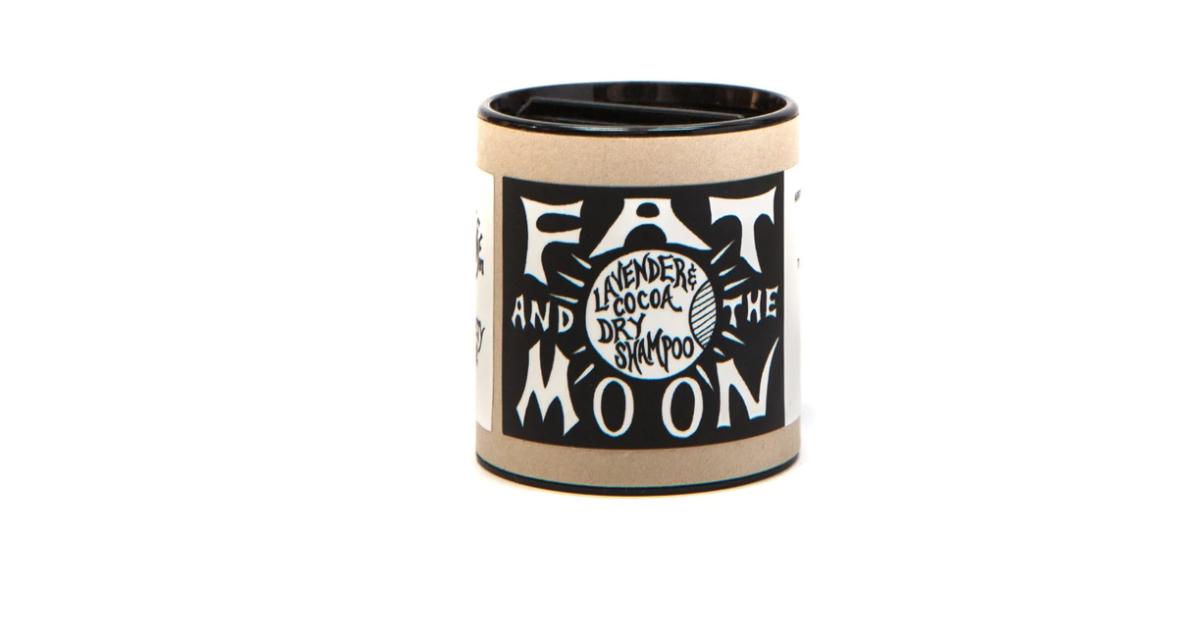 Fat and the Moon is a zero-waste beauty and skincare company that makes everything from toiletries and first aid products to makeup and face masks. Their Lavender & Cocoa Dry Shampoo is totally organic and features only four ingredients: cocoa powder, arrowroot powder, kaolin clay, and lavender essential oil.
The starch and clay work together to absorb excess hair oils and the cocoa adds a bit of color that's ideal for people with darker hair. You won't find any aluminum or other nasty additives and chemicals here and in the dry shampoo world, that's refreshing.
A quick note on their packaging: It does appear to be packaged at least partially in plastic — black plastic, which is one of the worst kinds of plastic there is as it is seldom recyclable. However, the label looks to be made out of paper. Buy it here.
Love Hair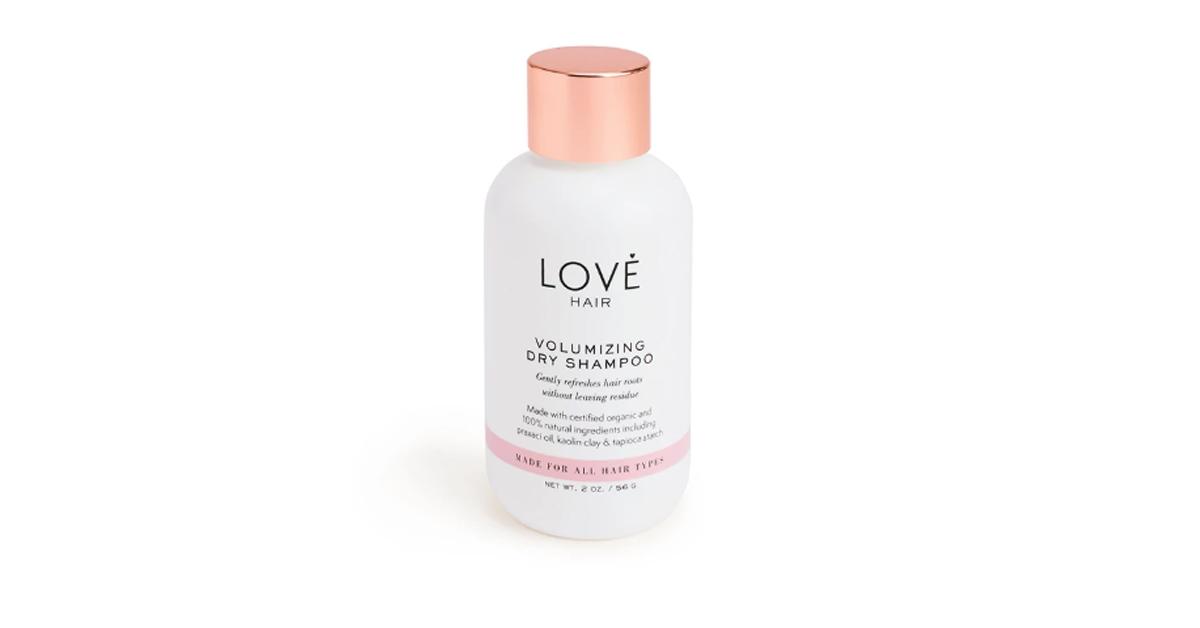 Love Hair is an all-natural and eco-friendly hair care venture from Mimi Ikonn, a famous lifestyle and travel vlogger. All Love Hair products are certified vegan and cruelty-free, meaning that the company provides absolutely no animal testing.
Love Hair never uses any toxins or chemicals in their ingredients, though their list of ingredients is a bit longer than some other brands. The dry shampoo uses kaolin clay (to absorb excess hair oils and provide a matte finish), organic corn, tapioca, and rice starch complex (to give a silky, smooth appearance), organic aloe vera juice (to condition and moisturize the scalp), organic chamomile oil (to increase shine and softness), organic rosemary oil (to stimulate roots and hair growth), and organic pracaxi oil (which provides hydration, detangles hair, and increases shine and strength).
In addition to being Leaping Bunny Certified (cruelty-free), Love Hair's packaging is 100 percent eco-friendly and recyclable, as it's made with FSC-certified card stock. The box cartons the product arrives in is made entirely from clean and renewable wind energy that doesn't emit dangerous greenhouse gases or other pollutants. Buy it here.
Article continues below advertisement
The Package Free Shop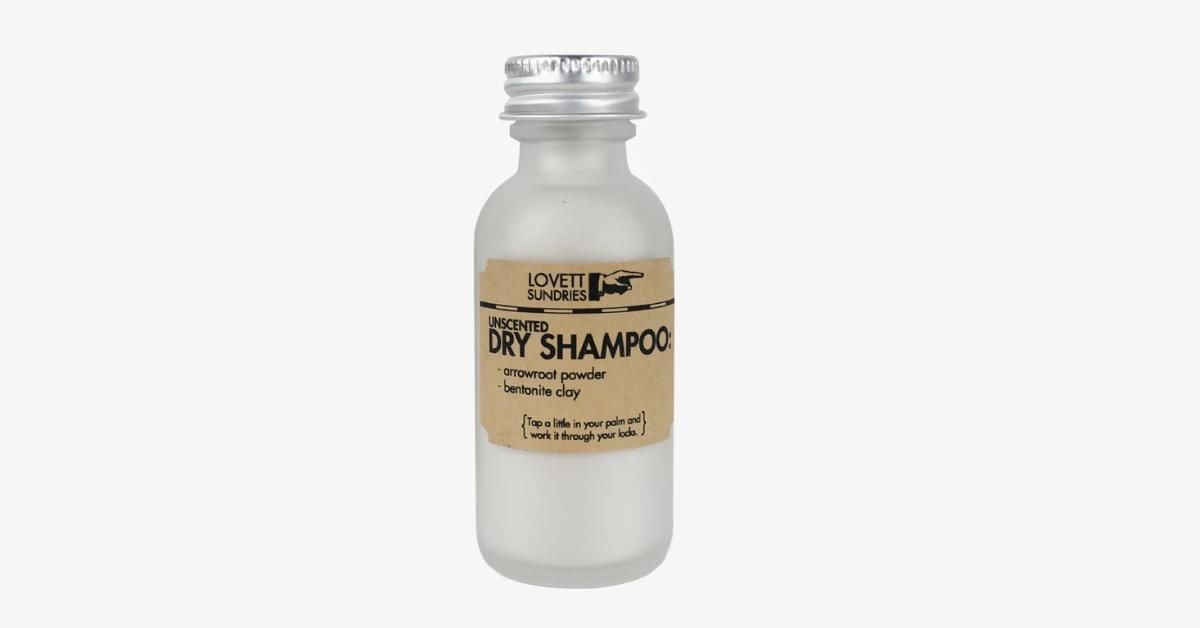 The Package Free Shop is always a go-to place for zero-waste products and dry shampoo is no exception. Their unscented dry shampoo is a mixture of arrowroot powder and bentonite clay, making it totally all-natural and without and yucky additives.
The packaging, as its name would suggest, is also ideal for zero-wasters, too. The dry shampoo — either unscented or lavender, depending on what you want – comes in a glass container with an aluminum twist cap, made in the U.S. The container is 100 percent recyclable, so at the end of its life, you don't have to worry about it sitting in a landfill. Buy it here.
Article continues below advertisement
Lulu Organics Lavender & Clary Sage Hair Powder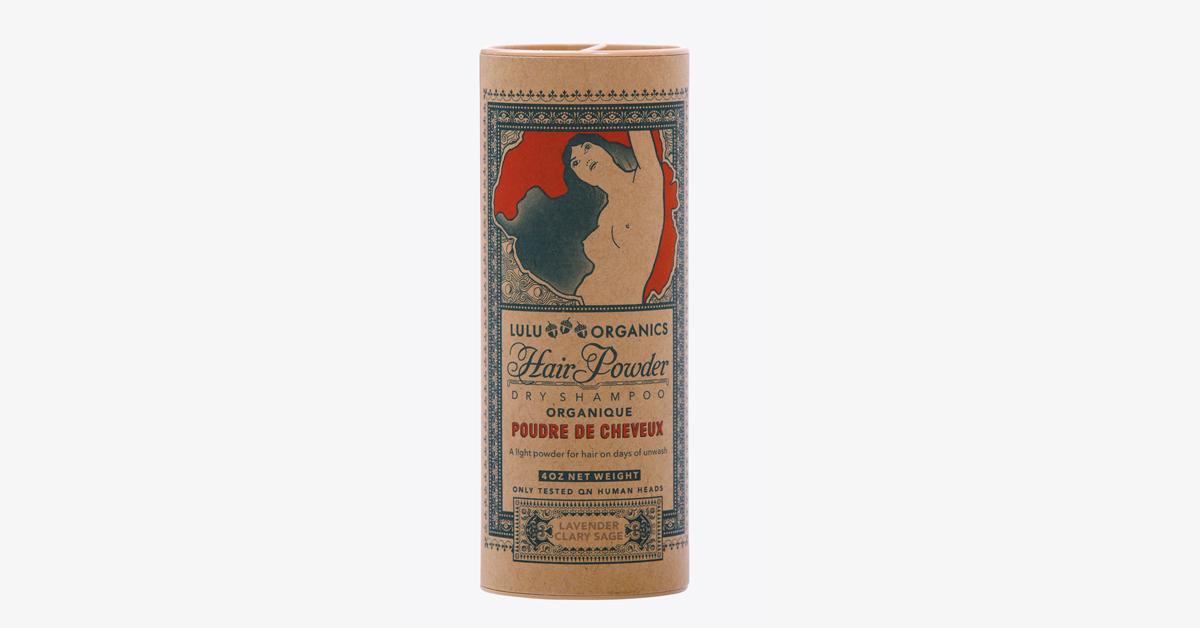 A 4-ounce bottle of Lulu Organics Lavender & Clary Sage Hair Powder provides a whopping 500 applications of dry shampoo and as if that weren't enough, it can also be used as a body powder. Perfect for both lighter and darker shades of hair, all you need is a dime-size amount of powder to get the job done. It smells like lavender with a hint of clary sage to liven it up and invigorate your scalp, plus Lulu Organics never uses talc.
No aerosol can here and if there is any plastic used in the packaging, it's minimal. According to the company, the product tube is a kraft paper tube made entirely from post-consumer and post-industrial content and is recyclable and biodegradable. The shaker top and bottom plug are made of polystyrene (which is #6) and according to Lulu Organics, can be recycled. Buy it here.
Article continues below advertisement
DIY All-Natural Dry Shampoo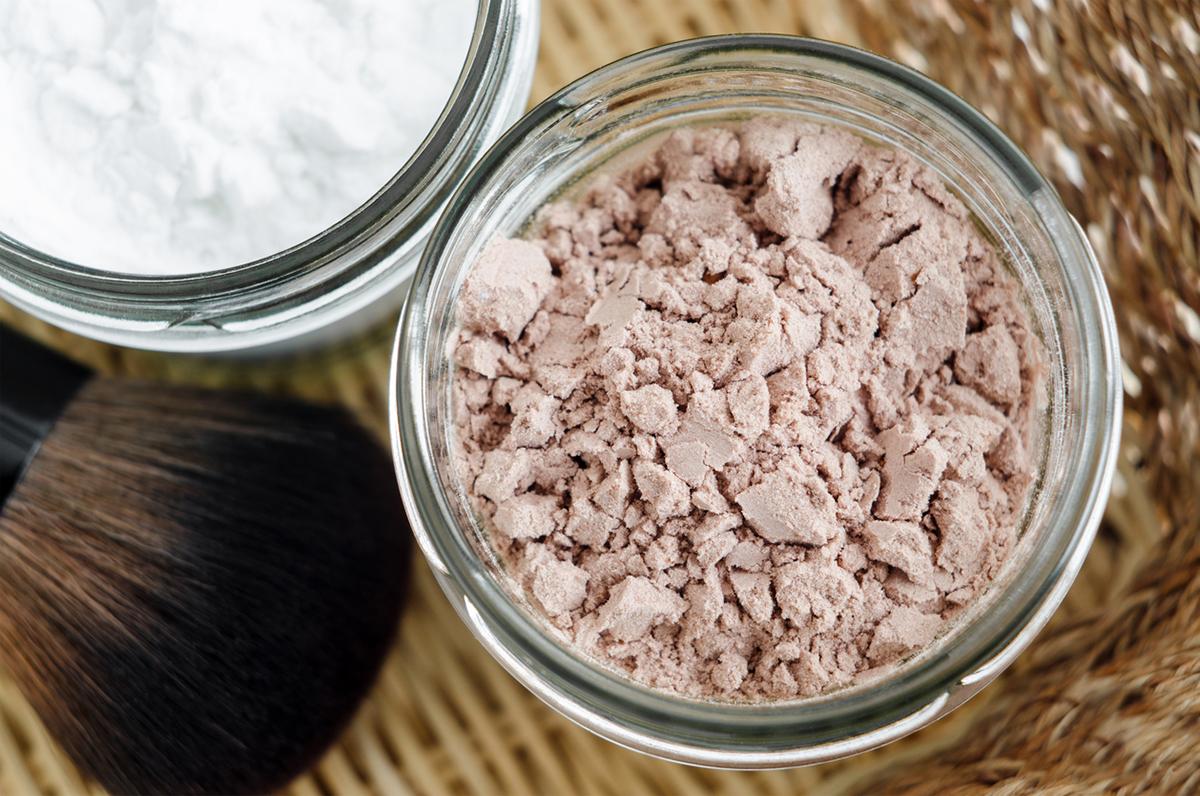 Now that we've talked about a few of the most popular and beloved all-natural and zero-waste dry shampoos on the market, there is always the option of making it yourself. While there are several recipe routes you can go, you mainly need either arrowroot powder or cocoa.
Now, you can simply use arrowroot powder (better if you have lighter hair) or cocoa powder (better for darker hair), but in most dry shampoo recipes, these powders are diluted with something. You can either mix them together or add another powder like bentonite clay or kaolin clay. That's it — that's the secret to DIY all-natural dry shampoo. Two, if not three, ingredients.