Cyclist Gino Mäder Has Died During the Tour de Suisse — Here's What to Know
What happened to Tour de Suisse cyclist Gino Mäder? Here's what you need to know about his crash, explained.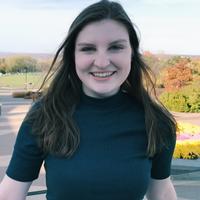 For those unfamiliar, the Tour de Suisse in Switzerland is an eight-step bicycle race. The 2023 race lasts between June 11 and 18, with many worldwide teams competing. Tragically, not all cyclists make it to the end of the race, and Swiss pro Gino Mäder, 26, died on June 16, 2023, as reported by his cycling team, Bahrain-Victorious.
Article continues below advertisement
What happened to Gino Mäder? Here's what you need to know about the Swiss cyclist's passing, plus, more information about the cycling path and other riders who crashed.
Article continues below advertisement
What happened to Gino Mäder?
On June 16, 2023, the Bahrain-Victorious team reported that Mäder died following a "very serious crash" during stage 5 of the Tour de Suisse. Tragically, Mäder did not recover from his injuries, which were sustained when he crashed at high speeds down a ravine at the end of stage 4, approaching the mountainous stage 5.
Race medical staff reportedly found Mäder motionless in the water and attempted CPR to revive him before airlifting him to a hospital.
"Despite the best efforts of the phenomenal staff at Chur hospital, Gino couldn't make it through this, his final and biggest challenge, and at 11:30 a.m. we said goodbye to one of the shining lights of our team," the statement continues.
The Tour de Suisse organizers also made a statement about Mäder's crash, per CNN, saying, "We are heartbroken. Gino, you've been an excellent rider but even more a wonderful person. Always smiling and making people happy around you."
Article continues below advertisement
In addition to being a standout cyclist, Mäder promised in 2022 to donate one Swiss franc towards fighting the climate crisis for every rider that finished behind him.
Upon the announcement of Mäder's death, the Tour de Suisse was canceled until Saturday, June 17, and the group of racers vowed to ride together in his honor for the final 18 miles of the previously scheduled route, per CBS News.
Article continues below advertisement
Mäder wasn't the only rider to crash at the Tour de Suisse. Magnus Sheffield of the U.S. similarly crashed in the ravine, reports Cycling News. However, Sheffield was kept overnight at the hospital for observation after suffering a concussion and several bruises.
Although cycling is a relatively tame sport, previously recorded deaths have occurred in other long races. In 2016, Antoine Demoitié died after a crash, and Wouter Weylandt was killed after a crash in 2011.
Article continues below advertisement
The dangerous route that Tour de Suisse riders embarked upon was criticized by cyclist Remco Evenepoel on Twitter. He wrote, "While a summit finish would have been perfectly possible, it wasn't a good decision to let us finish down this dangerous descent. As riders, we should also think about the risks we take going down a mountain."
In the statement by Bahrain-Victorious, the team asked for privacy for Mäder's friends and family at this time. Fans and cyclists everywhere mourn the loss of a promising young athlete with a clear love for his sport.