Your Ultimate Guide to Getting Started With Bike Packing
What is bikepacking? The new sport, which has garnered quite a following since the pandemic, is a fun way to get outside and explore.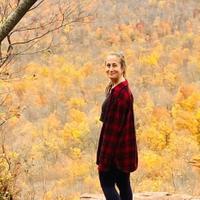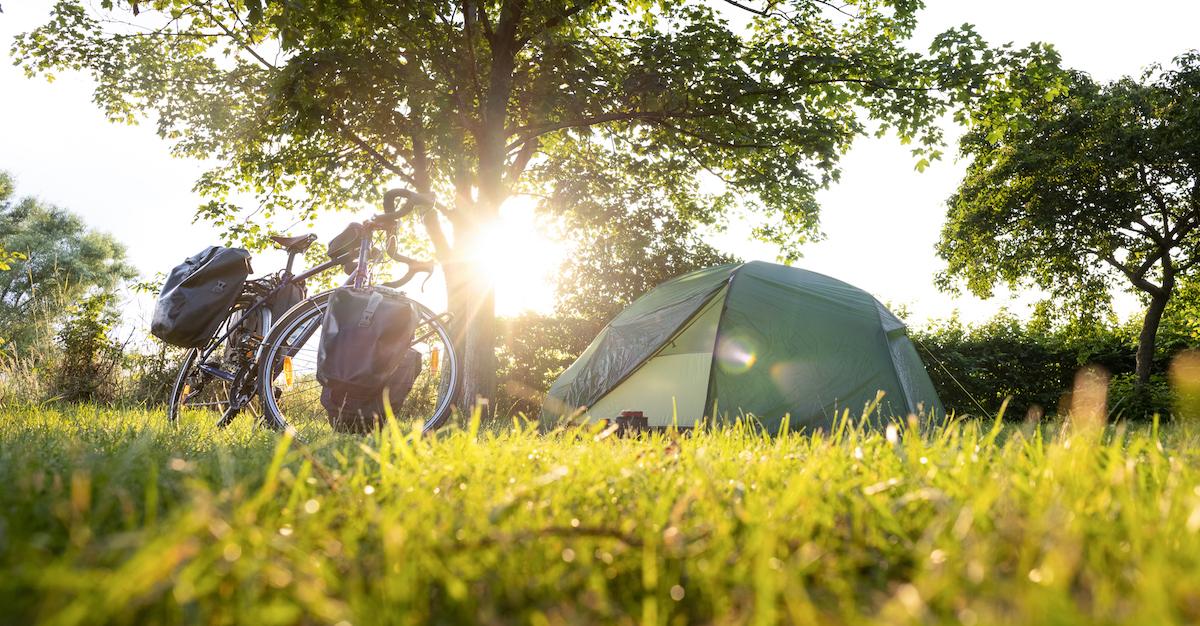 You've heard of biking, and you've probably heard of backpacking. But have you heard of bikepacking?
The sport, which has taken the outdoors world by storm, is perfect for families, couples, and cycling pals who enjoy seeing the world by bike for days at a time. But being prepared is imperative, which is why we've compiled a guide to get you started, as a first-time bikepacker. From the best bikepacking bikes, to the best bikepacking bags, you'll be riding in style.
Article continues below advertisement
Of course, bikepacking can be as easy or as difficult as you'd like it to be. You could explore a rail trail, or bikepack through the entire state of New York via the Empire State Trail. It's entirely up to you, but knowing the basics first is crucial.
What is bikepacking?
REI describes bikepacking or "touring" as: "part backpacking and part bike-touring." Though it's similar to hiking, it enables those who partake to cover more milage than hikers, because you're on wheels as opposed to your feet. You can also explore dirt roads and trails that cars can't. And whether you decide to do it overnight, or for a week, it's definitely a great way to get fresh air.
That said, if you're looking for the best gear to start your journey, look no further.
Here are the best bikepacking bikes:
Brother Cycles' Big Bro
Whether you're looking to tackle gravel or trails, Brother Cycles' Big Bro (£604.17 or about $735) is "wilderness-ready" for even the toughest of routes. The bike features a rigid steel fork and an abundance of mounts for racks, guards, and your back. The frame can be molded based on your preferences, and the wide tire clearance lets you travel on rougher terrain a little easier.
Cannondale Topstone
If you're more of a gravel trail biker, Cannondale Topstone ($2,325) will be right for you. It's versatile and is also good for road racing and cyclocross — if you're into that. But it's perfect for year-round terrain, so you can use it in the winter, spring, summer, and fall.
With minor adjustments you can set it up for the ultimate camping trip, and since it does have decent clearance, you could bring it on trails, too.
Article continues below advertisement
Santa Cruz Chameleon
For super technical trails, we'd suggest the Santa Cruz Chameleon ($1,949). You'll want a mountain bike that's focused on endurance and cross-country performance, rather than downhill bikes. The suspension fork smooths out bumps, so you won't be knocked around too much. Now, once you've selected a bike, you need to pick a bag.
Here are the best bikepacking bags:
Article continues below advertisement
REI Co-op Junction Seat Wedge
Seat packs are a crucial key of bikepacking that lets you pack bulky items like sleeping bags or coats. This REI Co-op Junction Seat Wedge has decent volume and reflective strips.
Article continues below advertisement
Ortlieb Handlebar-Pack
Handlebar packs let you store a tent or clothes, in a waterproof space. The Ortlieb Handlebar-Pack packs 15 liters of volume into a tiny pack is super lightweight and it offers stability, regardless of the terrain.
Article continues below advertisement
Apidura's Expedition Frame Pack
Frame packs are a great place to store your heavy items, to keep your center of gravity low. Apidura's Expedition Frame Pack securely fastens to the top tube using velcro straps. It balances your load and makes your journey more comfortable. It's made from lightweight fabric, and it's watertight, keeping all your belongings dry.
Article continues below advertisement
Other bikepacking necessities:
Because bikepacking is a combination of backpacking and biking, you'll need supplies for both activities.
REI reminds bikepackers to bring essentials — sleeping bags, tents, and firestarters or stoves are a good place to start. Basic bike items include helmets, tube or tire repair kits, a bike lock, and a multi-purpose tool.
Article continues below advertisement
Padded bike shorts and gloves will also make your trip more comfortable, in addition to mountain bike shoes or just comfortable shoes you prefer to bike in. REI has a Bikepacking Checklist so you don't forget anything — happy riding!