The Closure of Hawaii's Waipio Valley Has Helped Nature Heal — So Why Is It Controversial?
Even though Waipi'o Valley's closure since February 25 has allowed nature to heal, some are angry public access wasn't re-granted.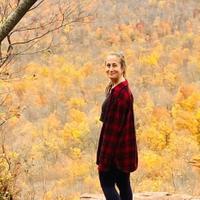 Those local to Hawaii may seem relatively relaxed. But nothing gets in the way of their R&R time on the beach.
Earlier this year, Hawaii County Mayor Mitch Roth released an emergency order to shut down the road winding down to the Waipi'o Valley to all pedestrians and cars. The road only stayed open to residents, farmers, and property owners in the area, because of unsafe conditions. But while Waipi'o Valley has been closed, nature has started gotten the chance to heal.
Article continues below advertisement
Locals are enjoying the results of less foot and car traffic in the area — not only have fish returned to the once barren coastlines, but native plants aren't getting trampled, and not as much litter is being left behind. While tourism is a huge part of the economy, it's done wonders for the natural surroundings.
"You can feel it," Mahealani Maiku'i, a supporter of the road closure, told Big Island Now. "You can hear Waipi'o breathe."
Others aren't as happy — groups like MaKa are protesting the closure, maintaining that water and beaches should be accessible to everyone.
"The assertions and actions by the Protect Waipiʻo Valley Group, which denies Native Hawaiian and Hawaiʻi Island residents access to the ocean, is concerning and a violation of constitutional rights," Nancy Giaccone Roberson posted on Facebook, on behalf of MaKa. "Ocean access is vital to the health of our communities and is a protected right."
Article continues below advertisement
Why has Waipi'o been closed to the public?
The road to Waipi'o Valley was closed over seven months ago, because it was a safety hazard. According to Hawaii News Now, rockfall and erosion posed a serious risk to those walking and driving on it, which is what ultimately led to Roth's decision to shut it down. A geotechnical assessment on the road had been done previously, and it recommended the mitigation of rockfall, slope instability, and erosion.
Article continues below advertisement
"The Island of Hawaii Visitors Bureau (IHVB) fully supports the County of Hawaii's decision to close Waipio Valley Road to visitors until further notice," Ross Birch, Island of Hawaii Visitors Bureau executive director, stated in a press release after its closure.
"Understanding the community's concerns about tourism's impacts on this sacred and culturally significant place, we have not promoted traversing into the Valley for more than a decade now," his statement reads.
"This road closure supports and accelerates our destination management efforts to address tourism issues surrounding Waipio Valley, which was deemed a hotspot by the community as outlined in Hawaii Island's Destination Management Action Plan," he continued.
Even though this is clearly what's best for both potential visitors and nature alike, a number of people aren't too keen on the road's closure. But why is that the case?
Article continues below advertisement
Why is Waipi'o Valley's closure controversial?
The closure of the road to Waipi'o Valley is so controversial, because even though it's ultimately what's best for the people and nature, many are upset they can't go to the beach.
Groups like Mālama I Ke Kai ʻO Waipiʻo (MaKa) have filed lawsuits to reopen the road to longtime swimmers, surfers, and locals. The organization even planned a peaceful protest to get the word out.
The dispute is based on what's considered public land — the Department of Land and Natural Resources lists the road and the Muliwai Trail hiking trail public lands. But many parts it, which were previously used by everyone, are technically private.
So in the fight to re-open the road and while making it structurally sound, it's crucial to determine what's private, what's public, and most importantly, what should be preserved. Once that's settled, everyone can peacefully return to the beach.