Are Sailfish Dangerous? A 73-Year-Old Florida Tourist Was Impaled on a Fishing Boat
Sailfish, which are widely recognized for its massive dorsal fin, are making headlines, after one impaled a 73-year-old woman in Florida.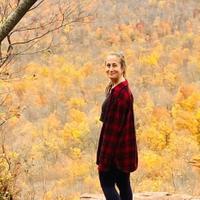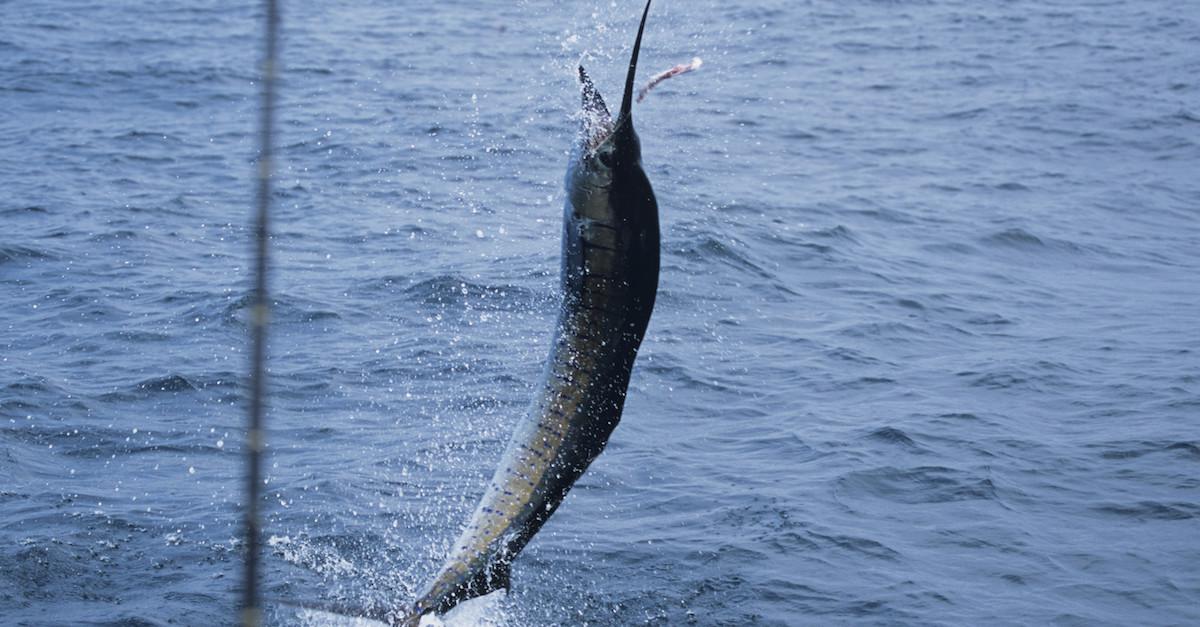 For the most part, fishing tends to involve sitting, waiting, and beer-drinking. But it's proven to be a dangerous sport for the planet, and evidently, for humans, too.
Aside from harming all walks of marine life (including bycatch!), and littering tons plastic in our waterways, it can also result in fishermen and bystanders alike getting mauled by wild animals. For example, a sailfish in Florida recently impaled 73-year-old Maryland resident, Katherine Perkins.
Article continues below advertisement
The incident took place on a Key West fishing boat. Two fishermen, who are friends of Perkins, were attempting to haul a sailfish out of the water just two miles off the coast of Stuart.
But just as the fisherman was about to photograph his catch, the sailfish's dorsal fin stabbed Perkins in the groin.
Perkins sustained serious injuries. She was brought to a nearby hospital for treatment, and as of right now, is reportedly doing fine.
"The sailfish jumped out of the water and stabbed Katherine in the groin area while she was standing next to the center console" reads a report from the sheriff's office, as per WFTV. This event leaves many wondering: are sailfish notoriously dangerous?
Article continues below advertisement
A sailfish's dorsal fin recently stabbed an elderly woman, resulting in her hospitalization.
Avid fishermen and Florida residents alike are in shock after a sailfish's dorsal fin stabbed an Arnold, Md. resident on July 19.
According to The Independent, 75-year-old Louis Toth and 77-year-old Dominic Belleza were reeling a 100-pound sailfish out of the water, as Perkins stood nearby to photograph their catch. But the fish charged the boat and unexpectedly leapt out of the water in Perkins' direction. She told authorities that unfortunately, she didn't have enough time to react.
Article continues below advertisement
Toth and Belleza told News Observer that Perkins suddenly became "incoherent," as she was probably in shock from the incident. Both fishermen reacted immediately, applying pressure to Perkins' injury. They also did some basic first aid and called first responders, before rushing her to the docks Stuart's Sandsprit Park.
First responders were already at the scene waiting for them, and they were able to give her formal medical attention.
Luckily, nobody else had sustained injuries as a result of the incident. Perkins was immediately transported to HCA Florida Lawnwood Hospital, according to NBC News, and as of Sunday, Perkins was reported to be in good health.
As of publications, there aren't recent updates on Perkins' condition, but she will most likely be taking time to recover before going back on a fishing boat.
Article continues below advertisement
Are sailfish dangerous?
Sailfish are considered to be the fastest fish species in the ocean, sometimes gaining up to 68 miles per hour in speed, according to National Geographic. Fishermen consider sailfish, which are recognizable for their sharp dorsal fins, blue backs, and white underbellies, to be a "trophy catch," because they're difficult to wrangle.
However, because they're so tough, they aren't commonly consumed by humans.
Sailfish don't prey on humans — just small schools of fish, squid, and octopus. But they're very strong and their dorsal fins sharp — giving us a good reason to keep our distance.
Letting them roam the oceans without human interference is probably your best bet. Even though the sailfish didn't mean to stab Perkins, this is a big teaching moment, to just leave the speedy marine phenomena be.