Environmentalists Lose Hope After Right Whale Becomes Entangled in a Net for the Fifth Time
After Snow Cone, an endangered right whale in Massachusetts, became entangled in a net for the fifth time, environmentalists are losing hope.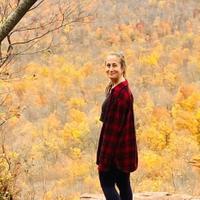 Scientists from the New England Aquarium are incredibly heavy hearted, after Snow Cone, an endangered right whale, faced her fifth entanglement. Based on her well-being, many seem to believe death is "all but certain," as the beloved marine mammal struggles to survive in new fishing gear, as well as old fishing gear from a previous incident.
Many hope this will inspire policy changes, such as requiring fishermen to transition to gear that doesn't involve the use of ropes.
Article continues below advertisement
Research Assistant Sharon Hsu documented Snow Cone's entanglement on Sept. 21. Hsu, who also documented Snow Cone's 2021 entanglement, was shocked by her declined state of health.
"Eighteen months ago, there was hope that disentanglement efforts could remove enough of the gear and that would allow her to survive," Hsu stated. "Now, she's covered in orange cyamids [whale lice]. She was moving so slowly, she couldn't dive, she just sunk. She's suffering. There is no longer hope for her survival."
"We are watching one of the few remaining reproductive North Atlantic right whale females slowly die, and the deterioration and suffering that she has experienced is inexcusable," Heather Pettis, a Research Scientist in the Aquarium's Anderson Cabot Center for Ocean Life, also stated.
"While horrific in and of itself, Snow Cone is not alone in her experience. More than 86 percent of right whales have experienced at least one and some individuals as many as eight entanglements."
Article continues below advertisement
Snow Cone's future is looking bleak, after the North Atlantic right whale became entangled in fishing gear for a fifth time.
After Snow Cone was spotted entangled in fishing gear on Sept. 21, per the press release, scientists alerted the Center for Coastal Studies' disentanglement team. Because of the time of day and her location, they couldn't respond immediately. And due to of inclement weather, response efforts were sadly put on hold.
Since she was featured in a documentary called The Last of the Right Whales, Snow Cone has been entangled two more times — and sadly, her health has taken a turn for the worst.
Article continues below advertisement
When she was seen in Canada in July 2022, she seemed fine. But the energy drain from carrying so much entangled rope shows. Her skin is visibly ridden with sea lice, and her slow speed shows she isn't doing well. Rake marks on her head are also indicative of injury.
She is expected to die within at least 18 months, and she is the last surviving member of her family. Sadly, one of her calves was killed by a boat, and the other hasn't been spotted since April 2022.
"Bearing witness to the pain and suffering of this whale is gut wrenching," Senior Scientist Philip Hamilton stated.
"Even worse is the realization that, with her imminent death, we will have lost the potential of as many as 30 future right whales being added to the species. We know several right whale family lines that have produced 25 to 30 progeny so far (calves, grand calves, great grand calves). The impacts of the loss of a single reproductive female gets amplified through time."
Article continues below advertisement
The fishing industry will have to change, if the right whale will survive.
In July 2020, the North Atlantic right whale, which is native to New England, was placed on the U.S.'s "critically endangered" list as a red-listed species. At the time, its population was declining at around 400, but it's likely gotten worse.
The right whale first began declining in the 1700s, and although whaling was banned, they continued dying out, thanks to environmentally irresponsible fishing practices.
Many of them are also hit by boats — because they feed on the ocean's surface, they're often struck by propellers. Snow Cone's calf is just one who has been the victim of a boating accident over the years.
If the government can enforce stricter regulations on the fishing industry, including forcing them to transition to safer gear, the whales would be better off.
Snow Cone is in our thoughts, but sadly, it doesn't seem as though she has much longer.