The Internet Can't Get Enough of This Fish Out of Water Getting a CT Scan
Have you ever seen a fish get a CT scan? The internet is in love with a photo of an angelfish atop a wet sponge in the midst of a scan.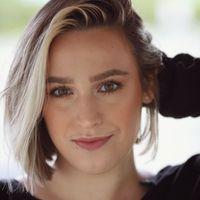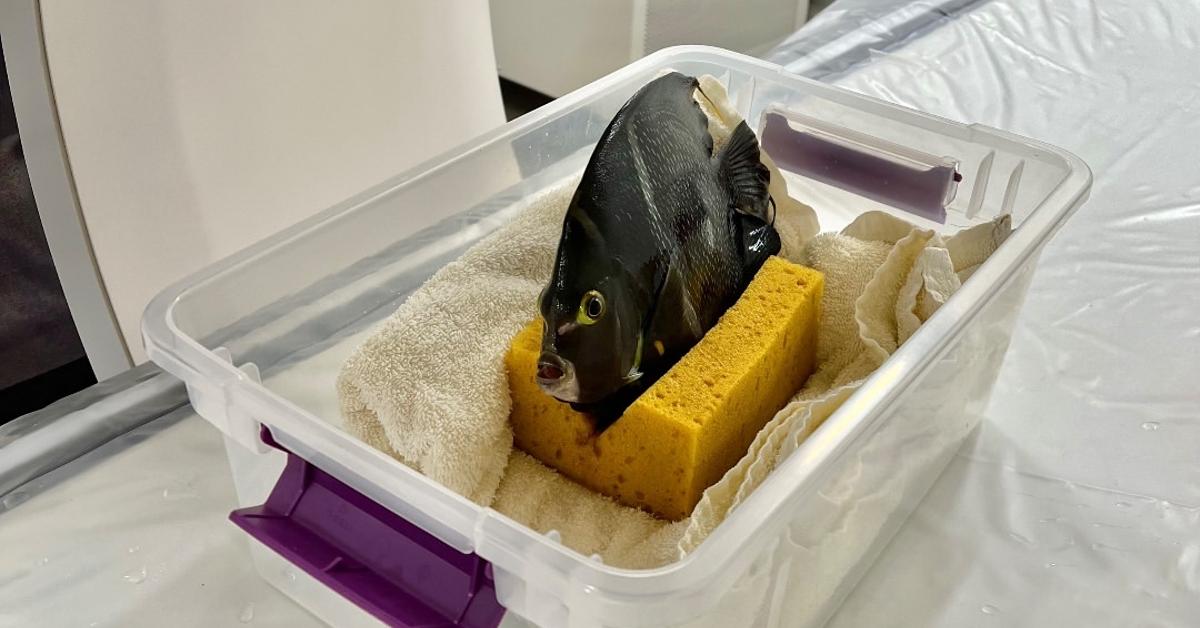 Something about a kitten in a pink cast can warm even the coldest of hearts. The same goes for an orphaned baby bat being fed a bottle, or a fussy penguin being weighed at the vet's office. Photos of sweet animals being cared for in clinical settings tend to go viral online; perhaps it's just in our nature to react positively to innocent creatures in need. But we bet you've never seen a photo of a fish (out of water) getting a CT (computerized tomography) scan.
Article continues below advertisement
In late summer 2023, a photo of an angelfish atop a damp sponge in the midst of a CT scan made the rounds on Twitter, as the fish's adorable confusion charmed the platform. "Just found out they give live fish CT scans by placing them on a wet sponge and I can't stop thinking about it," Twitter user Rob Allam wrote.
Just like the Twittersphere — and we assume you — we desperately needed to learn more about this little guy and his official diagnosis.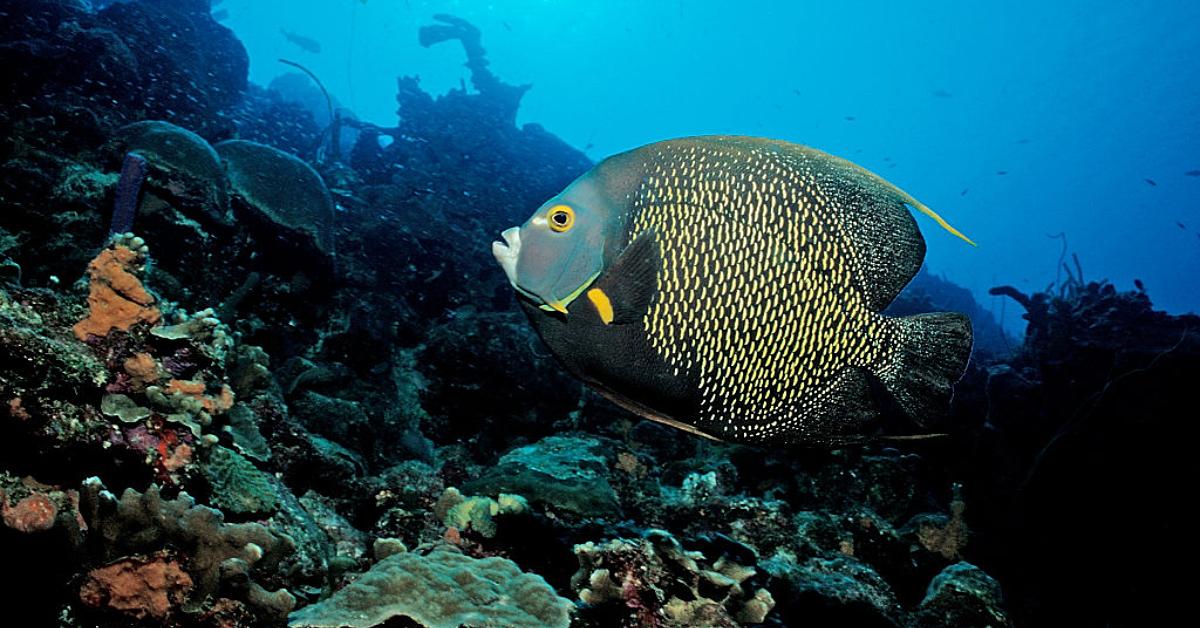 Article continues below advertisement
The viral photo of a French angelfish getting a CT scan was posted by the Denver Zoo.
"When animal care specialists in Tropical Discovery noticed a French angelfish was experiencing buoyancy issues and swimming abnormally, they brought the fish to our new Helen and Arthur E. Johnson Animal Hospital for an exam," the Denver Zoo wrote in an Aug. 29, 2023 Instagram post.
"Our veterinary medicine teams sedated the fish and ran water intermittently over its gills while they examined the fish and performed a CT scan. We're happy to share that this little fish was on a treatment plan and is now back to happily swimming in its Tropical Discovery home."
As expected, the photo — which was snapped by Senior Director of Animal Health Dr. Jimmy Johnson — spawned some hilarious Instagram comments. "I want to be on that fish's insurance," Instagram user @trapp__girl wrote. User @meganrachelhenry's comment also had us in stitches: "Googling 'how to communicate with fish' because I need to tell this fish that I love him and I'm glad he's feeling better."
So, what causes "buoyancy issues" in angelfish?
Article continues below advertisement
According to CarpFishingUK, the swim bladder "is a gas-filled sac in fish that helps them maintain buoyancy. The swim bladder is connected to the fish's esophagus, and when the fish swallows air, the swim bladder expands."
While constipation, overeating, and bacterial infections can affect how an angelfish's swim bladder performs, causing buoyancy issues, our little seven-inch French friend was just a bit gassy.
Article continues below advertisement
Fish living in zoos and aquariums are often overlooked in terms of sentience and well-being.
Though the Denver Zoo seemingly takes stellar care of this fishy resident, it's important to note that zoos often hide a bleak reality. Sure, many zoos are praised for their research and conservation contributions, but still, their animals are "forced to live in artificial, stressful, and downright boring conditions," as put by nonprofit organization Last Chance for Animals.
Article continues below advertisement
In fact, a summer 2023 report and investigation by nonprofit Born Free USA details the suffering experienced by fish in captivity.
"Fish are not protected by law other than exceptions made for species involved in aquaculture and those listed on the Endangered Species Act. Fish also are not even considered to fall under the category of 'animals' in many circumstances. Almost all captive facilities that keep fish completely ignore that these animals are individuals, are sentient, possess naturally evolved biological needs, and require the opportunity to engage in species-specific behaviors," the report reads.
For more information on fish sentience, wild fish population depletion, and the evils of touch tanks, check out the report!