Thanks to Ongoing Protests, EgyptAir Will No Longer Transport Lab Monkeys
Thanks to ongoing campaign efforts from PETA, EgyptAir will no longer be transporting lab monkeys from Africa and Asia to the U.S., and elsewhere.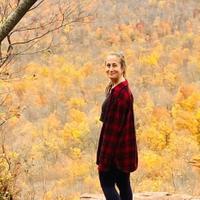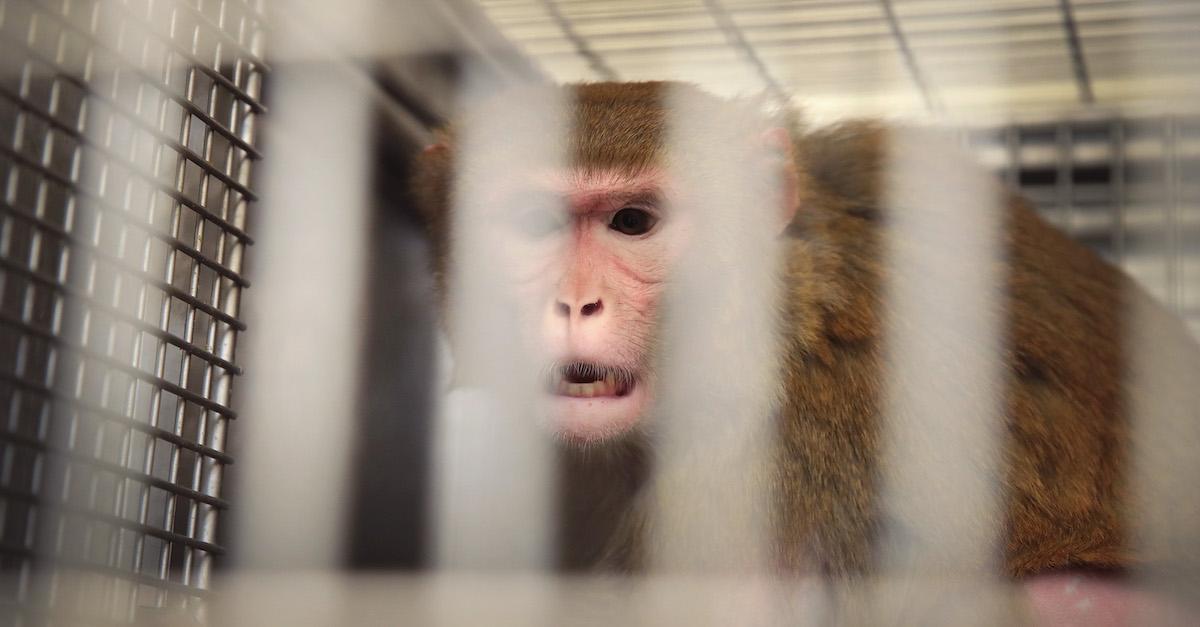 Because monkeys share more than 98 percent of DNA with humans, they are considered to be the cousin species to humankind. That's why it's so disturbing that it's still legal to perform lab tests on monkeys.
Yes, sadly, despite their humanistic qualities, monkeys are still subjected to biomedical research and drug testing — but thanks to a recent series of campaigns from PETA, commercial airlines such as EgyptAir have taken a stand against transporting lab monkeys.
Article continues below advertisement
"A vast monkey-abduction pipeline has been funneling hundreds of thousands of wild-caught monkeys into the U.S.," reads the press release from EgyptAir.
"Last month, the [IUCN] upgraded the conservation status of long-tailed and pig-tailed macaques from 'vulnerable' to 'endangered.' The exploitation of these once-plentiful species as part of the international wildlife trade involving experimenters in the U.S. is a major factor in their dramatic population crash," it continues.
"EGYPTAIR's decision will prevent thousands of monkeys from being ripped from their families, shoved into tiny boxes, and shipped around the globe to endure misery and death in laboratories," PETA Vice President Dr. Alka Chandna also stated in the press release.
"Any other airline considering getting into this trade should think again — PETA is watching."
Article continues below advertisement
EgyptAir no longer transports monkeys for lab testing.
Monkeys — including the highly endangered long-tailed and pig-tailed macaques — will no longer be transported from Africa and Asia to international labs via EgyptAir, according to a press release.
This announcement comes after three intense months of ongoing campaigns from animal rights organization, PETA. Protests were held at New York's JFK airport, and Washington D.C.'s Dulles International Airport; and in various airports across Europe in Frankfurt, London, and Paris.
Article continues below advertisement
In addition to organizing protests, PETA also out emails, made phone calls, and paid for online advertising to raise awareness. PETA Asia sent merchandise for the campaign to the airlines' executives, and letters to the CEO and employees. Other local animal rights organizations also ended up getting involved.
The airline has reportedly flown 5,000 monkeys to the U.S. since March 2022, so it goes without saying this will make a significant impact on global monkey populations.
Other airlines have joined the cause, as well. In January 2022, Kenya Airways announced it would no longer transport lab monkeys after speaking with PETA. Air France also hopped aboard after about 10 years of resisting PETA's efforts.
After convincing all major airlines to ban the practice of transporting lab monkeys, PETA hopes to soon pass the FDA Modernization Act, which would modernize the FDA's requirements for testing drugs on animals.
Article continues below advertisement
Why are monkeys subjected to animal testing?
As previously mentioned, monkeys share close to 100 percent of human DNA, but sadly, many of the types that undergo testing are endangered. That's why one would think testing on primates would be illegal.
However, that sadly isn't the case in the U.S. as of publication, and in other parts of the world.
According to PETA, lab primates are usually captured from the wild across Asia and Africa. They are torn from their families and habitats, and are transported elsewhere. In the lab, they are used for drug testing, vaccine tests, military experiments and training, and maternal deprivation experiments. All of them are incredibly invasive, and often result in serious physical and emotional effects for the primates.
That said, EgyptAir made a good decision for the sake of our genetic cousins.