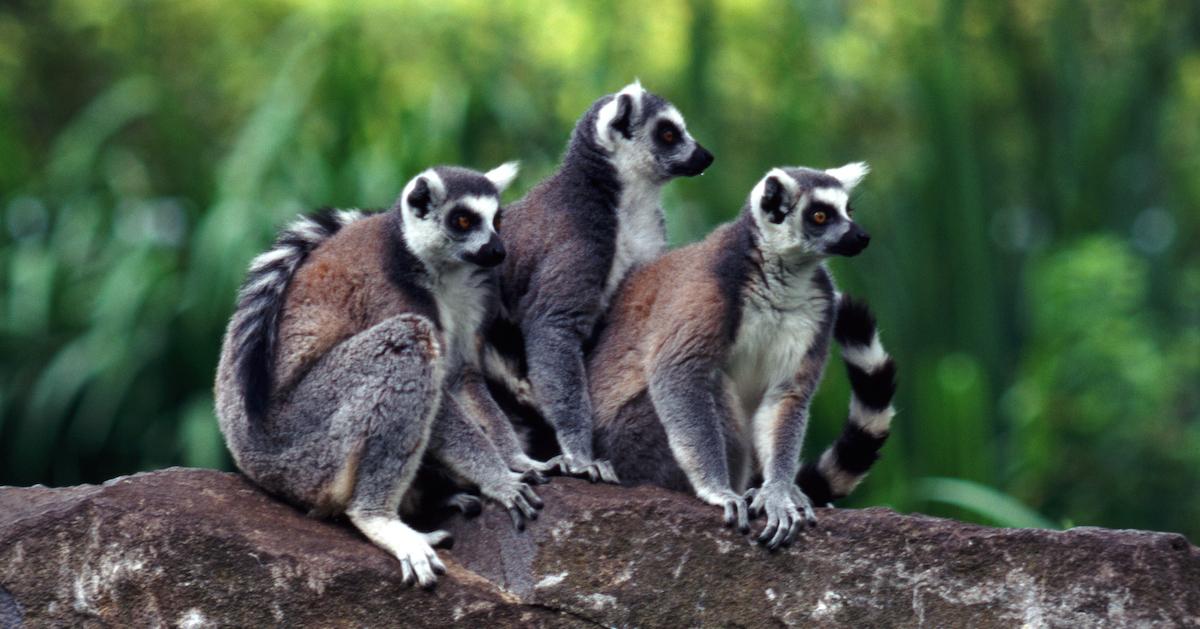 Lemurs and Monkeys Are Being Driven Out From the Treetops, All Thanks to Climate Change
A new study published to the Proceedings of the National Academy of Sciences (PNAS) showed climate change is driving monkeys and lemurs from trees.
Global warming wreaks havoc on planet Earth's abundant and incredibly diverse ecosystems — rising sea temperatures are decimating coral reefs, melting ice caps are robbing Arctic animals of their homes, and floods are sweeping animals directly from their habitats, en masse. And according to a recent study, rising temperatures, deforestation, and wildfires are also driving tree-dwelling primates from their homes.
But what will happen if climate change drives monkeys and lemurs from the trees?
Article continues below advertisement
Though monkeys and lemurs are adapting to these changes for the time being, it's only a temporary fix as conditions worsen.
"They're not going to be able to live for long," Tim Eppley, a postdoctoral associate at the San Diego Zoo Wildlife Alliance, stated via The Washington Post. "That could compound ecological challenges in vulnerable forest habitats, because animals such as lemurs play an important role dispersing tree seeds. Once you get rid of the lemurs, there's this whole cascade effect."
Scientists hope this finding will highlight the necessity to slow climate change.
"Primates in Madagascar are already the most threatened in the world, but studies like this show us that they may be able to find refuge from the worst climate changes by flexibly adapting to spending more time in areas with lower temperatures," Bournemouth University's Amanda Korstjens also stated, via The Washington Post. "But the study also highlights the importance of preserving healthy forest habitats."
Article continues below advertisement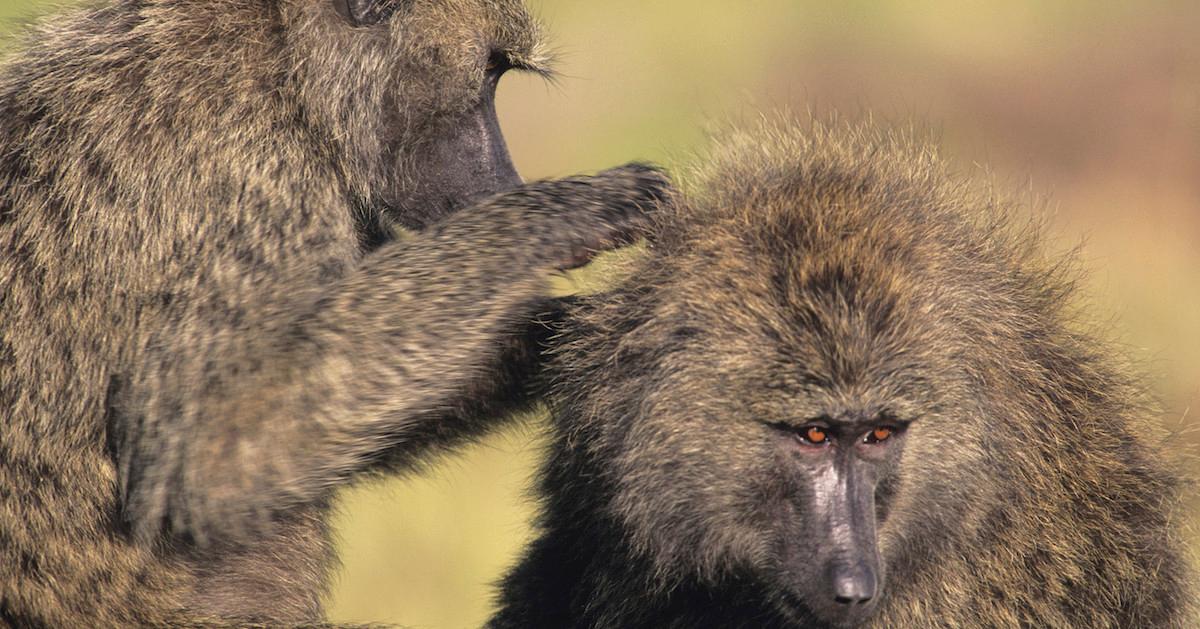 Why is climate change driving primates from the treetops, to the ground?
A new study, which was recently published to Proceedings of the National Academy of Sciences (PNAS), observed 47 tree-dwelling species, across 20 sites in Madagascar and 48 sites in the Americas.
After observing data from over the last 185 years, for more than 150,000 hours, scientists came to the conclusion that certain tree-dwelling primates — which include certain types of monkeys and lemurs — are moving from the trees to the ground, due to the effects of the ongoing climate crisis.
Article continues below advertisement
Moving doown from the hot, sparsely canopied treetops allows said species to find shade and water, amid relentless heat waves and unforgiving droughts.
According to New Scientist, lemurs in Madagascar, for example, are now spending most of their days at ground level, instead of in the trees. And as previously mentioned, while this presents as a suitable solution for these types of species, for now, it isn't a long-term fix — and it may not suit all tree-dwelling species, either.
The move downwards only works for highly social primates that live in large groups. Most can also survive off of a wide range of foods.
"None of the species we studied are likely to fully transition to a terrestrial lifestyle. It's simply not a viable long-term outcome to happen in such a short period of time," Oxford Brookes University's Giuseppe Donati, who co-authored the study, told New Scientist. "We need to actively protect the forest habitat that we currently have."
Article continues below advertisement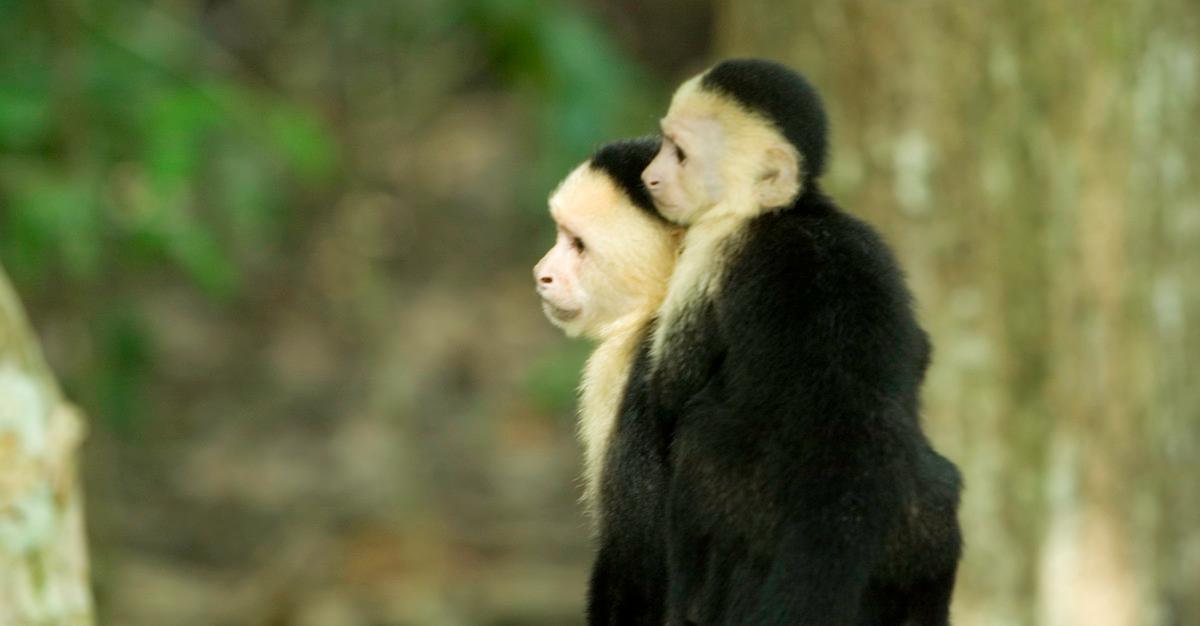 How will this impact the rest of the ecosystem?
As the climate crisis rages on, according to The Independent, species that can relocate based on changing air temperature and moisture conditions will be able to survive in our ever-changing climate much longer than other types of less-adaptive animals. But that may not be the case for other types of primates, or animals in general.
Article continues below advertisement
"Though similar ecological conditions and species traits may have influenced previous evolutionary shifts of arboreal primates, including hominins, to ground living, it is clear that the current pace of deforestation and climate change puts most primate species in peril," Donati stated via The Independent.
With these less-adaptable species, more immediate conservation methods will be needed to help them survive. Otherwise, more species extinctions could be imminent.