More Than 2,000 Dead Caspian Seals Have Washed Ashore Russian Coast, for Reasons Unknown
Why are so many dead Caspian seals washing ashore the Russian coast? Over 2,500 have been discovered along coastlines.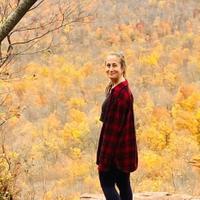 Conservationists are absolutely heartbroken after more than 2,000 endangered Caspian seals were discovered dead on Russian shorelines.
Experts are currently trying to figure out what may have caused the mass deaths. But because their populations have declined significantly over the last few years, it's important that experts figure out what may be killing them, to make sure they can be properly protected for the future.
Article continues below advertisement
It's still unclear what may have lead to the deaths of the endangered marine species as of publication.
"The Human Rights Council Commission on Environmental Rights will take control of the situation and will monitor the progress of the investigation into the causes of the mass death of the Caspian seals," reads a statement from Caspian Conservation Center, according to RIA Novosti.
At this moment in time, but Ministry of Natural Resources claims the deaths were natural. But based on the fact they are endangered — and because the deaths were so unprecedented — Caspian Conservation Center is doing everything it can to find a solution.
"We hope for a clearer result, and not for muddy comments about 'natural factors,'" they stated.
Article continues below advertisement
Why have 2,500 seals washed ashore the Caspian Sea?
Conservationists were absolutely crushed after 2,500 endangered Caspian seals washed ashore different parts of the Republic of Dagestan coast, in southwestern Russia. All of them were dead, but the cause of death is still unknown.
According to The Washington Post, Kazakstan and other neighboring countries reported Caspian seal deaths earlier this year, but none were as significant as this. The seal's bodies are now under examination in a laboratory, so experts can find out what happened.
Article continues below advertisement
Initially, around 700 seal deaths were reported — but that number rose to 1,700, and then 2,500.
"There were no signs of violent death, no remains of fishing nets. Most likely, the number of dead seals is much higher," a source from the Ministry of Natural Resources reported via RIA. "The coastal patrol of the Caspian Conservation Center, as well as inspectors from the Federal Agency for Fishery and employees of other environmental departments continue to explore the coast."
Samples from the seals' internal organs have not yet shown signs of pollutants. Some wonder if they were killed by ongoing storms, or potentially a natural gas leak.
But because the seals are the Caspian Sea's only marine mammal, and as they exist nowhere else in the world, finding the cause is crucial. Their numbers have also declined significantly in recent years — but why are Caspian seals endangered?
Article continues below advertisement
Why are Caspian seals endangered?
As one of the world's smallest seals that solely live in the Caspian Sea, it's imperative to protect them at all costs. And as populations continue to plummet, it's getting even harder to preserve their numbers.
It's estimated that between 1 and 2 million swam in the Caspian Sea last century, but as of 2022, according to According to TVP World, there are only 70,000 Caspian seals left. The International Union for Conservation of Nature (IUCN) listed them as endangered in 2008.
Caspian seals are heavily preyed upon by wolves, and are at a high risk of ingesting heavy metals and other pollutants based on where they area. According to The Guardian, Russia has launched a few missiles from the Caspian Sea towards Ukraine — it's unclear if that affected the local seal population.
And unfortunately, over the years, many have been poached for blubber, and killed in fishing nets. But as of right now, it's still unclear how these innocent, endangered seals lost their lives.