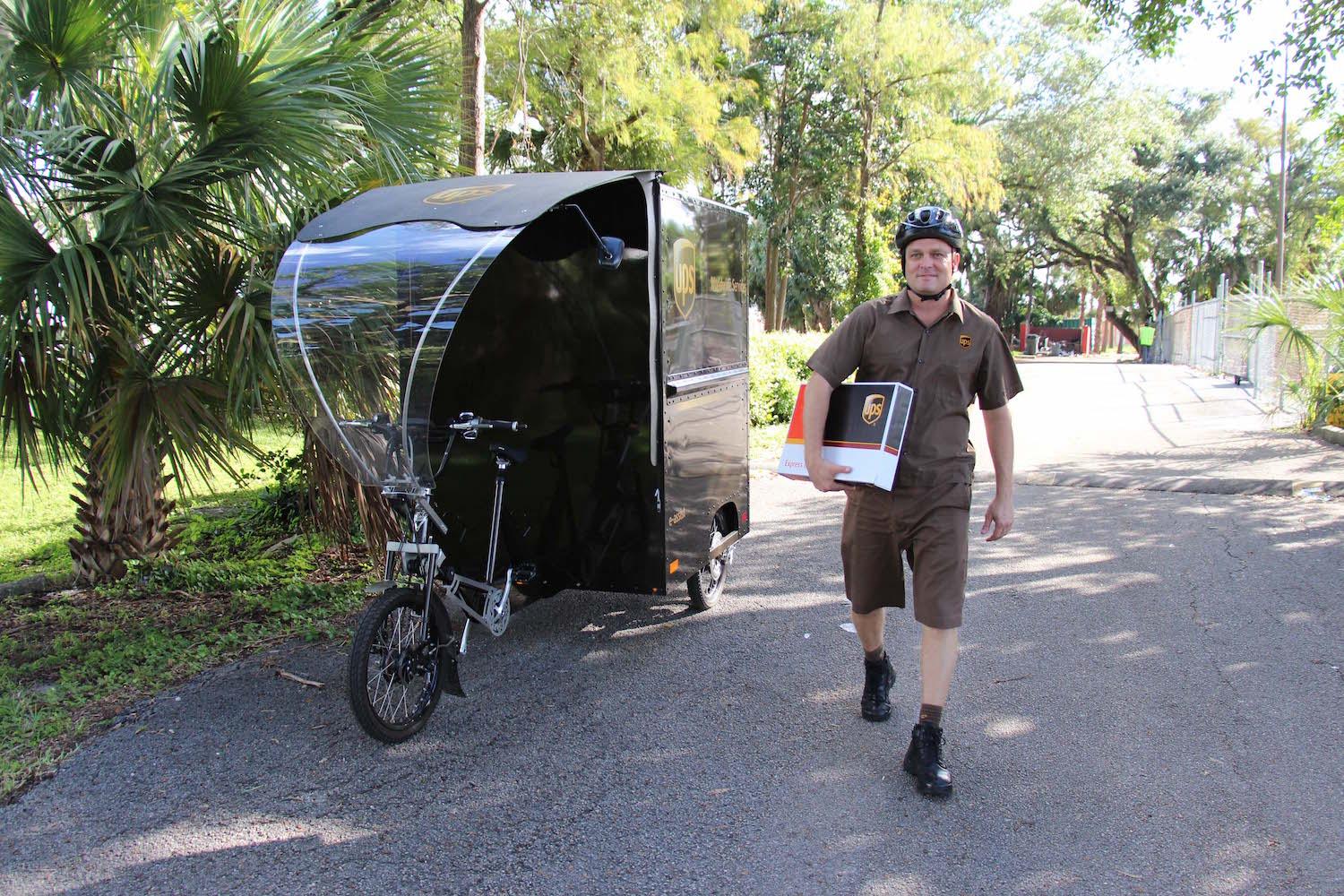 UPS Launches First-Of-Its-Kind E-Bike Delivery Service
UPS is ditching the big brown delivery trucks.
UPS is going back to its roots. The company announced they're testing out a new program in Seattle that will have its messengers delivering packages via electric bike to save time and limit pollution. Though most know UPS for their big brown delivery trucks, the company initially got its start in 1907 by making deliveries on foot and by bicycle.
Article continues below advertisement
This is the first tailored urban delivery solution to address growing traffic congestion in Seattle's downtown corridor, and is part of UPS's Cycle Logistics Solutions that help reduce carbon emissions, noise, and traffic. According to a report by the World Economic Forum and Deloitte, freight delivery has significant impact on air pollution and increasing congestion of cities.
"While we have launched cycle logistic projects in other cities, this is the first one designed to meet a variety of urban challenges," said Scott Phillippi, UPS's senior director of maintenance and engineering, international operations.
Article continues below advertisement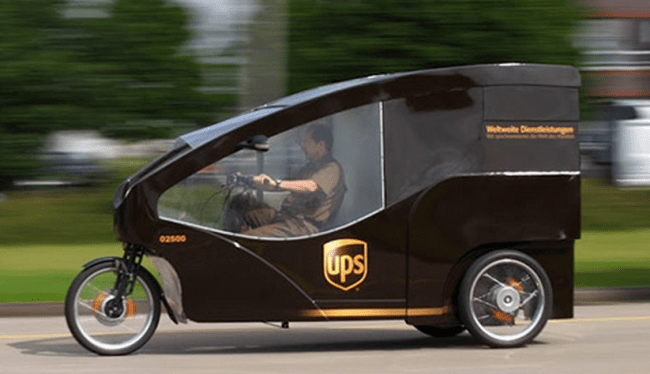 "The modular boxes and trailer allow us to expand our delivery capabilities and meet the unique needs of our Seattle customers. We're looking forward to being able to offer these customizable urban delivery solutions to other cities nationwide," he continued.
Article continues below advertisement
UPS partnered with Silver Eagle Manufacturing and Truck Trikes to design the cargo eBike, which has a battery-powered electric motor and can hold up to 400 pounds. The bikes can be operated with human pedal power or battery power, providing drivers with the flexibility they need to navigate changing terrain and energy efficiency.
The testing will last up to a year and if it proves to be successful UPS will expand its cargo e-bike delivery service to other areas of Seattle. During its initial year, UPS will deliver packages in Pike Place Market and the surrounding neighborhood using the bikes.
Article continues below advertisement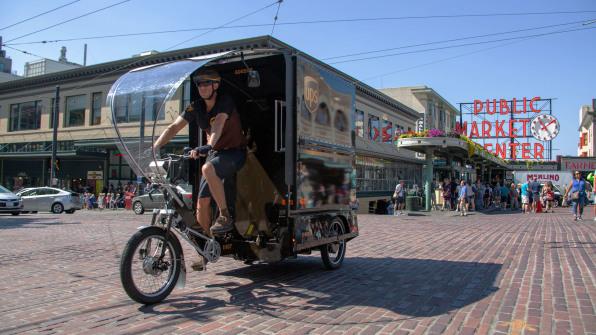 The University of Washington Urban Freight Lab, an initiative that pairs transportation engineers and urban planners with transportation companies, will examine how the vehicle performs and its impact on traffic and emissions reduction.
Article continues below advertisement
In a statement, Seattle Mayor Jenny Durkan said the UPS alliance will "help us better understand how we can ensure the delivery of goods while making space on our streets for transit, bikes, and pedestrians."
Though UPS is already doing bicycle delivery in more than 30 cities around the world, including London, Rome, and other international hubs, the cargo e-bike delivery system is unique to their operations in the United States.
The company is also testing 9,300 low-emission vehicles around the world to determine what alternative fuel and advanced technology vehicles work best in various routes and duty cycles. That includes all-electric, hybrid electric, hydraulic hybrid, ethanol, compressed natural gas (CNG), liquefied natural gas (LNG) and propane.