A Non-Profit In Berlin Just Offered To Buy An Ancient Forest To Protect It From Mining
Berlin-based nonprofit search engine wants to buy the Hambach Forest.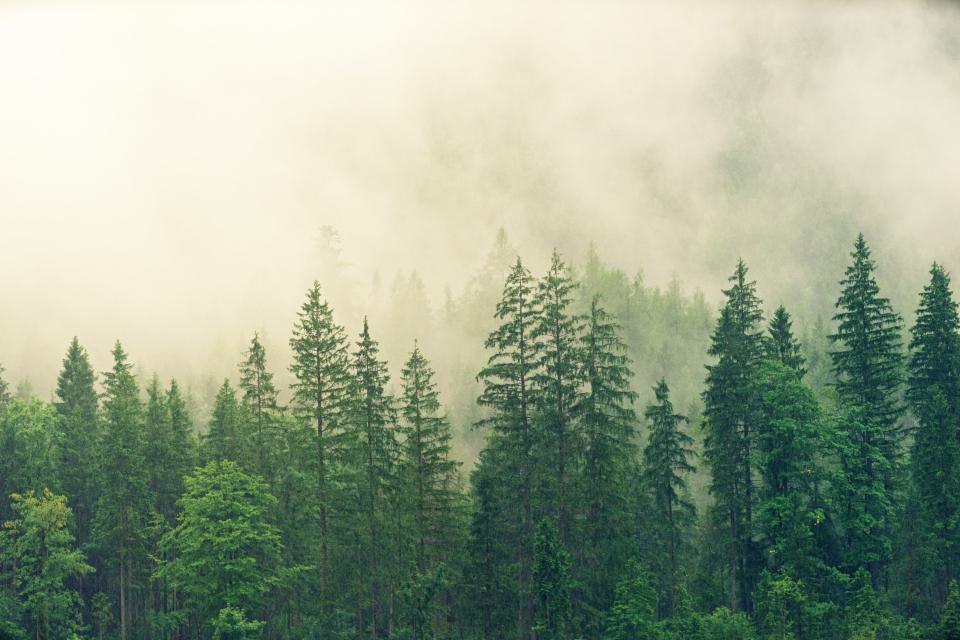 Only 10 percent of the 12,000-year-old Hambach Forest remains, but one startup is trying to protect what's left of the ancient woodlands. Although Germany has set ambitious initiatives to move away from fossil fuels, large German energy company RWE tried to move forward with plans to raze the remaining forest in order to expand the country's largest coal surface mine.
Article continues below advertisement
After a regional court temporarily halted RWE's plans to cut down the forest last week, Berlin-based nonprofit search engine Ecosia stepped in, offering to buy the remaining forest for more than $1 million to turn it into public land and protect the remains.
To date, the nonprofit has used ad revenue to plant close to 40 million trees across 19 reforestation sites worldwide and is on track to plant 50 million trees by early 2019. Ecosia's offer was unsolicited. RWE had not sought a buyer for the land.
Article continues below advertisement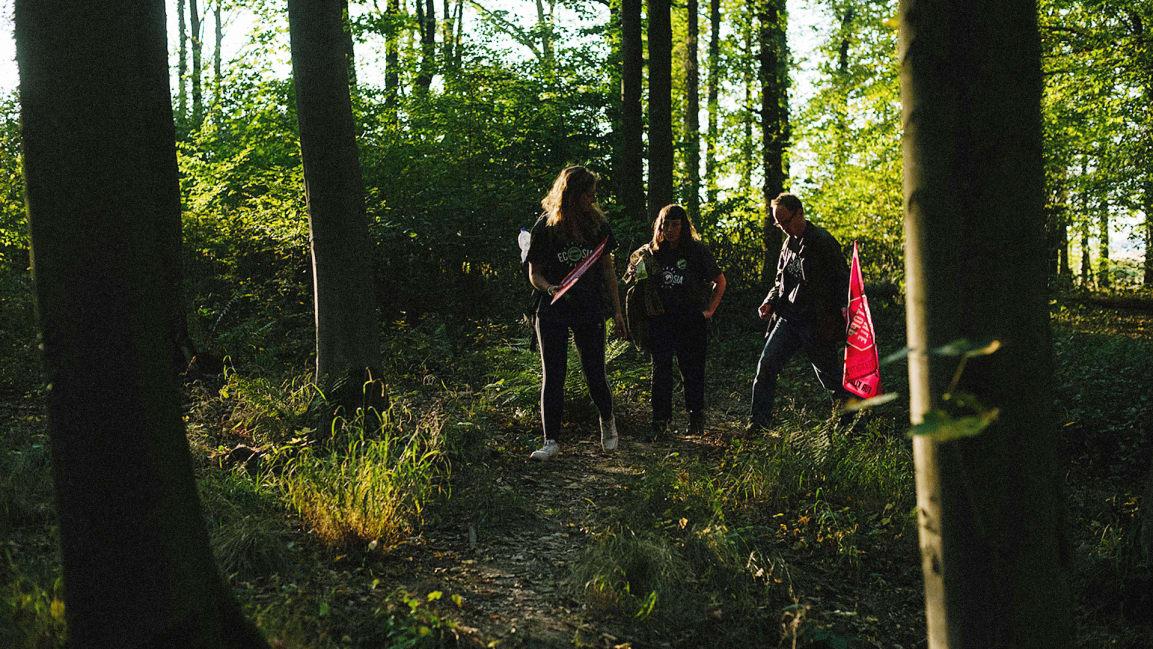 The company's CEO, Christian Kroll, said the search engine's users had been vocal on the topic of finding a way to permanently save the Hambach Forest. "Coal is set to be phased out in Germany, and a company like RWE, who is prolonging a dying industry for profit, should not own a 12,000-year-old forest," said Kroll.
Article continues below advertisement
"Ecosia's offer represents more than estimates of what was paid for this part of the Hambach Forest originally and with RWE's ability to mine the remaining stretch of forest expected to be on hold till the end of 2020 and their share price dropping, we ask them to consider this external offer."
The debate over the Hambach Forest isn't a new development. For over six years activists have been living in forest treehouses before they were finally demolished last week by North Rhein Westfalia police. Martin Kaiser of Greenpeace, who is also part of a coal commission in Berlin, says RWE's insistence on razing the forest makes any kind of compromise impossible.

Article continues below advertisement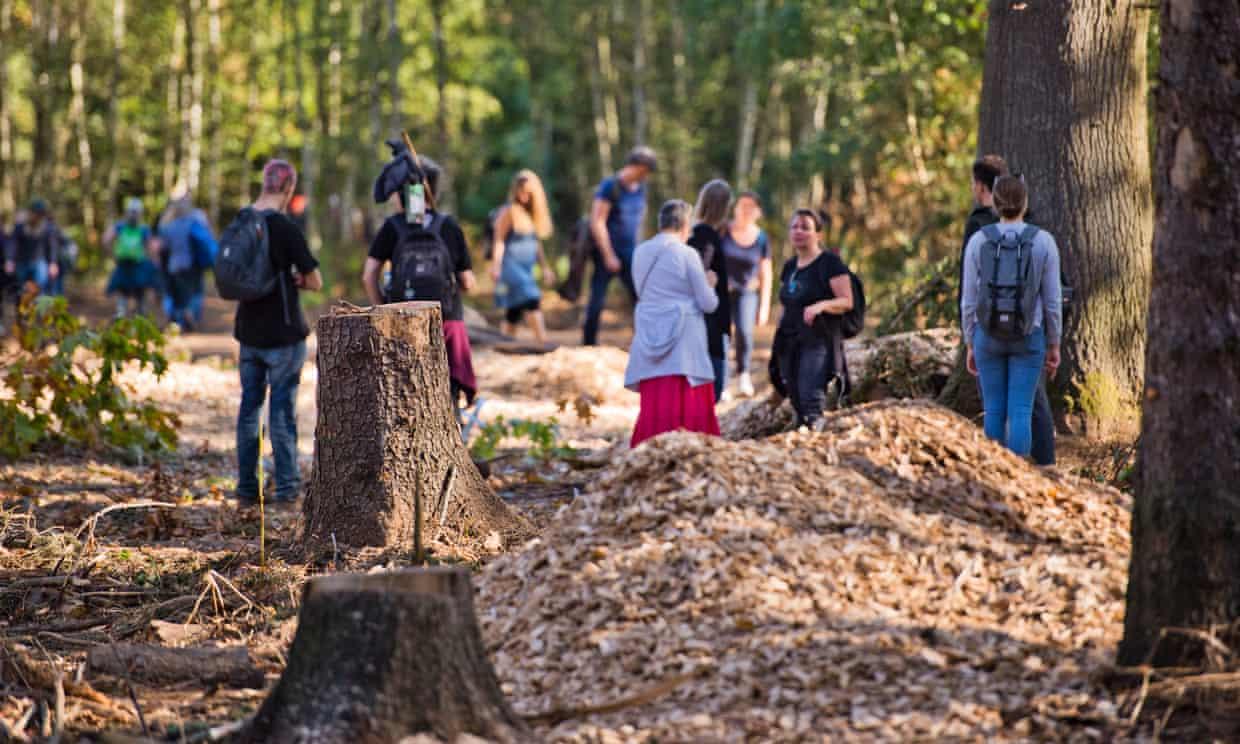 Although RWE said recently it eventually plans to phase out coal and has been working on rapidly converting its operations to renewable energy, RWE insists the forest, located close to the city of Cologne, must be demolished.
Article continues below advertisement
"The forest cannot be saved. Anything else is just illusion," Rolf Martin Schmitz, head of RWE, said. He explained the clearance formed part of complex technical and economic systems which were needed to ensure continued power supply. RWE had a legal and economic right to proceed, and it would do so, he said.
But environmentalists say further removal of the forest would be devastating to the remaining wildlife that call the forest home. Ecosia's German Country Manager, Génica Schäfgen said the Hambach Forest did not need to be cut down to secure Germany's energy supply.
Article continues below advertisement
"In 2017 Germany exported 79.8 Terrawatts of energy to neighbouring countries, and generated revenues of 1.8 billion euros from these exports," said Schäfgen.

"Last year, for the first time, Germany produced more renewable energy than brown coal energy, and this is the direction we need to keep working towards." The share of renewable energy used in Germany is now at 35 percent, but coal power currently still accounts for 40 percent.
Article continues below advertisement
Ecosia's Tree Planting Officer, Pieter van Midwoud, said Broadleaf forests used to cover 80 percent of Germany but very few like the Hambach Forest still exist.
"The remaining part of the Hambach Forest is just 10 percent of its original footprint since RWE started mining in 1978, but some of the trees are more than 350 years old and it is home to 13 endangered species," said van Midwoud. "Our goal is to save and promote the forest's biodiversity for future generations."
Article continues below advertisement
RWE officially rejected the offer this week but Ecosia says it will continue to fight for the protection of the forest. "We will continue trying to get RWE's leadership level to wake up. We will not back down until RWE agrees to continue negotiating and to enter serious discussions about phasing out coal as soon as possible," they said in a statement.
Pending a review of a complaint brought by the German Federation for the Environment and Nature Conservation (BUND) regarding a protected species of bats, RWE is unable to take action. Ecosia says it's currently considering a second offer.