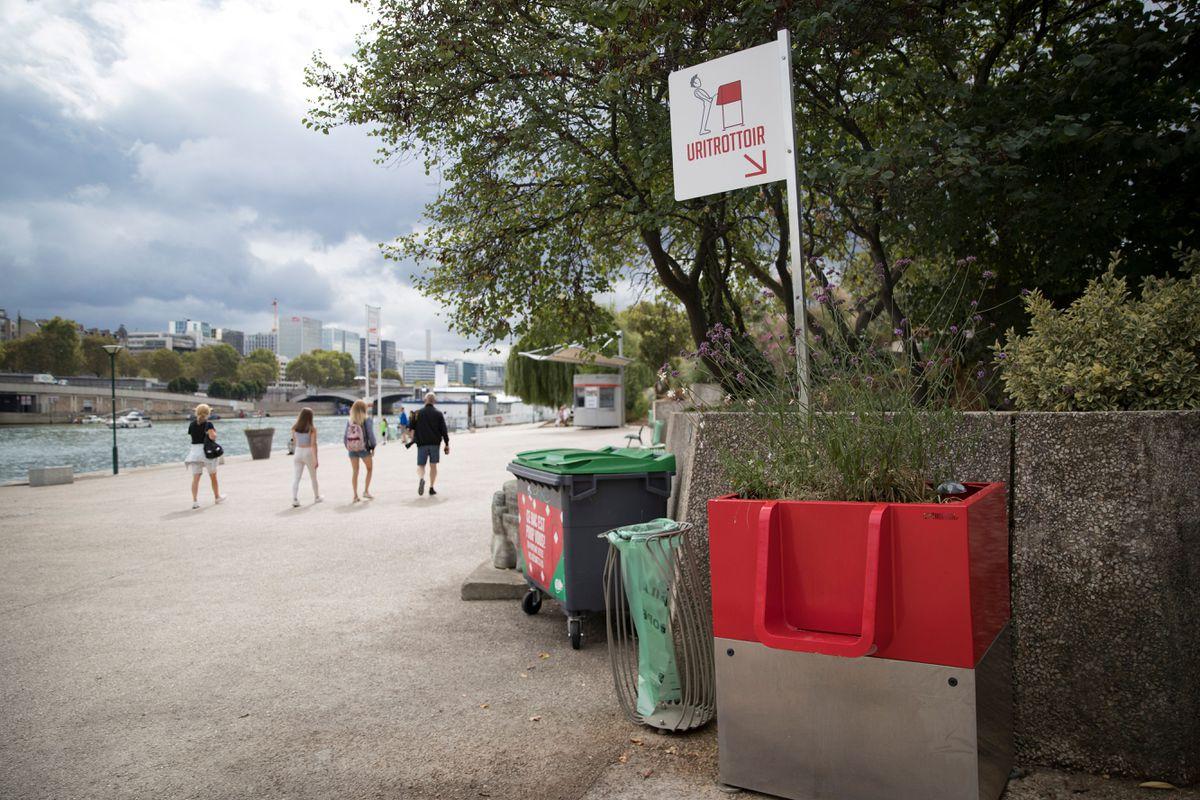 People Are Mad About The New Eco-Friendly Urinals In Paris
By Marissa Higgins
Get green news right to your inbox!
Thanks for signing up!
As we all know, finding a public restroom can be tricky. While most restaurants and cafes offer a bathroom to customers, sometimes you need to find a bathroom when you're simply walking around. This issue has led to an interesting innovation in Paris: eco-friendly urinals that are, well, public on the streets.
These urinals, called "urinoirs" (the word being a witty combination of "urinal" and "pavement" in French), have been installed on the Île Saint-Louis. For people who aren't too familiar with the landscape of Paris, this means they're pretty close to the Seine and the Notre Dame Cathedral, two places tourists and locals love.
The eco-friendly aspect of these urinals is interesting. The urinal is basically a box that opens in the front. There is a floral display on top of the box, which contains a straw. The goal is that this compost can be used in gardens and parks.
What prompted these public urinals to begin with? Apparently, there is an ongoing problem in the city streets, and that problem is men urinating directly onto the streets and sidewalks.
Perhaps unsurprisingly, people have mixed feelings about this move. Some people feel that these urinals, being entirely out in the open, detract from the beauty of the area. Others feel that their existence reeks of sexism.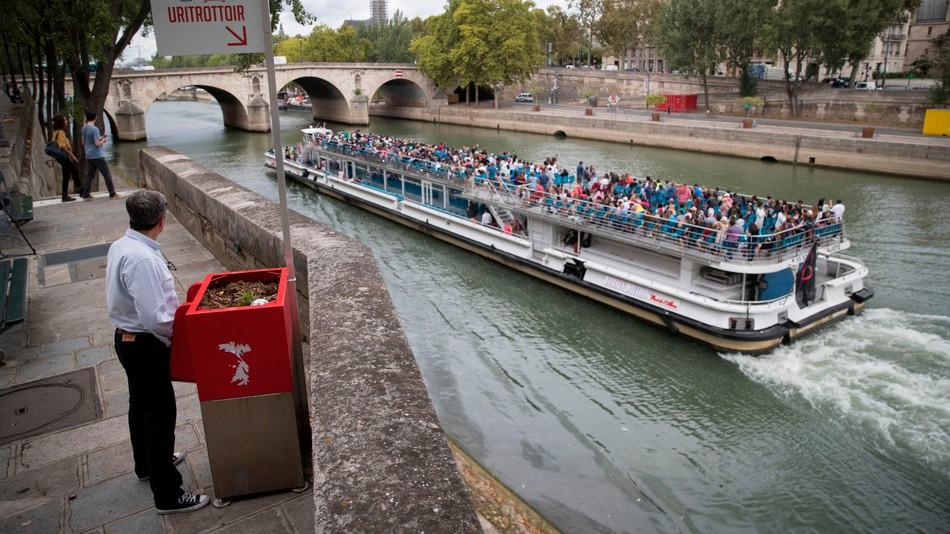 There is a frustration among some that these urinals are promoting bad or inconsiderate behavior. Arguably, anyone could use these urinals, but they are clearly designed for people who have penises to use while standing. As the consistent complaint is that men (as opposed to women) are the people who have peeing in the streets, many people feel frustrated with the addition of these urinals.
Paola Pellizzari, a 68-year-old Venetian art store owner, told Reuters the concept is "immodest" and suggests that it "incites exhibitionism."
"They have been installed on a sexist proposition: men cannot control themselves [from the bladder point of view] and so all of society has to adapt," Gwendoline Coipeault of the French feminist group Femmes Solidaires told a news service. "The public space must be transformed to cause them minimum discomfort. It's absurd, no one needs to urinate in the street."
As of now, there are four of these urinals in operation. A fifth may be in the works.
More From Green Matters
.

Technology

The green fuel is safer, more eco-friendly, energy efficient, and affordable.

.

Food

Lab-grown meat and plant-based meat are on the rise.

.

Community

The summit will take place in mid-July.