Inside EcoVillage Ithaca: A Q&A With Cofounder Liz Walker
Ecovillages aren't just for hippies — and this cofounder proves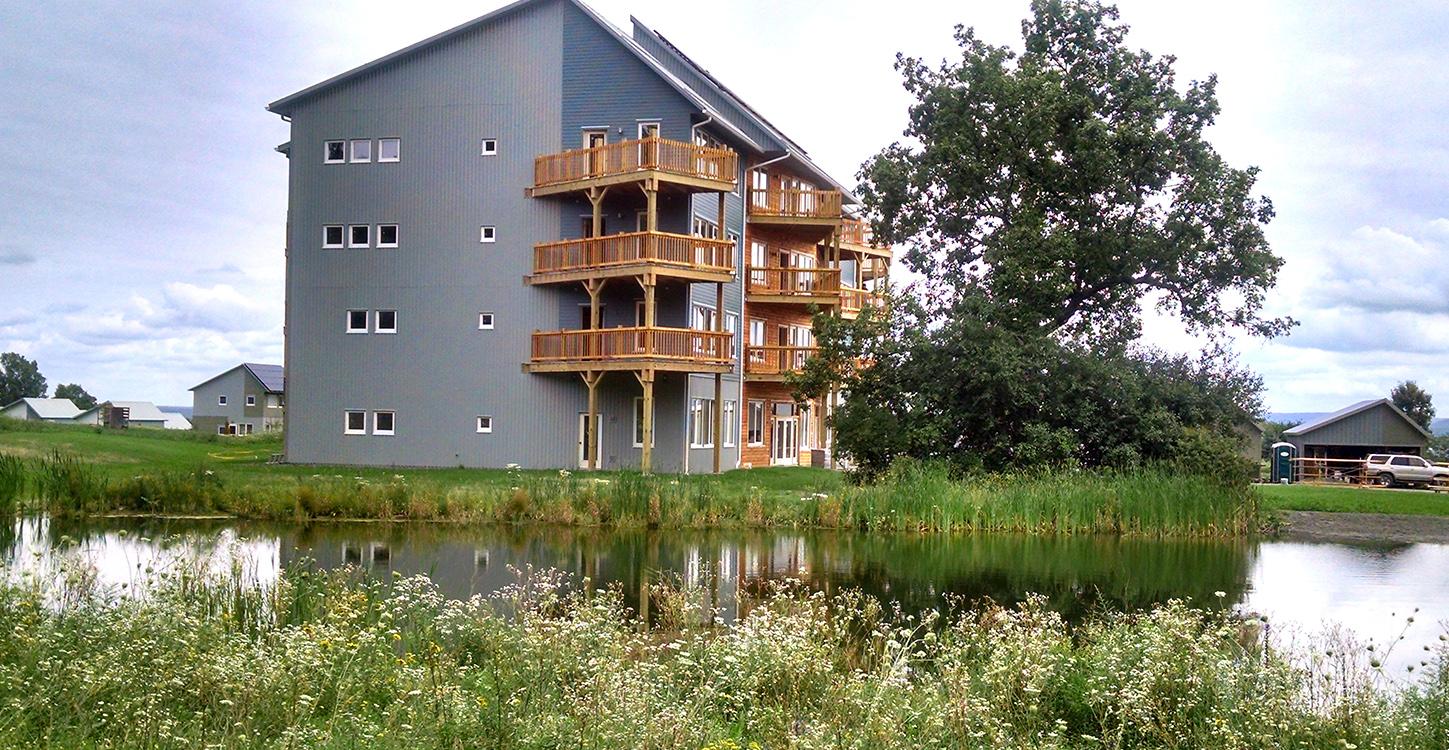 If you've ever wanted to live a more sustainable life and are open to changing locations, you might have considered joining an ecovillage. Ecovillages have a lot of variables, depending on their size, location, and individual values. But one theme is central: living sustainably.
Article continues below advertisement
EcoVillage Ithaca is, without a doubt, a leading example of how people can live mainstream lives in an eco-friendly way. At EcoVillage Ithaca, a community of people care for the land, connect with nature, consume less, and live cooperatively. Their non-profit, Learn@EcoVillage, offers tours, immersion experiences, and educational opportunities.
Liz Walker, cofounder of EcoVillage Ithaca, sat down with Green Matters for an interview over email. She breaks down what, exactly, living in an ecovillage is like, corrects common misconceptions, and shares tips on what people should consider if they'd like to create their own.
Article continues below advertisement
The following Q&A has been edited for clarity, flow, and length.
GREEN MATTERS: In your own words, what is an ecovillage?
LIZ WALKER (LW): An ecovillage is a village-scale experiment in living more lightly on the planet. There are hundreds of ecovillages around the world, each reflecting its own regional culture and ecosystems. Some ecovillages are brand new, and others are traditional villages which have adopted modern technologies, such as using solar energy, which help them to live a higher quality of life.
Article continues below advertisement
Ecovillages around the world are united in striving to take a systemic approach to integrating the human environment with the natural environment. Thus ecovillages aim to develop green buildings, grow organic food, use renewable energy, create a strong sense of community, use participatory governance, and teach what they are learning through practical, hands-on methods.
GM: What makes EcoVillage Ithaca unique?
LW: EcoVillage Ithaca is one of the first and also one of the largest ecovillages in the U.S. We encompass 175 acres, 4 organic farms, and three cohousing neighborhoods. We have 240 residents of all ages, and many different backgrounds. We're primarily middle class Americans who are looking for practical solutions to the social, environmental and economic crises our planet is facing. We are sincere in our efforts to find a healthy, balanced way of life that works for us and the planet.
Article continues below advertisement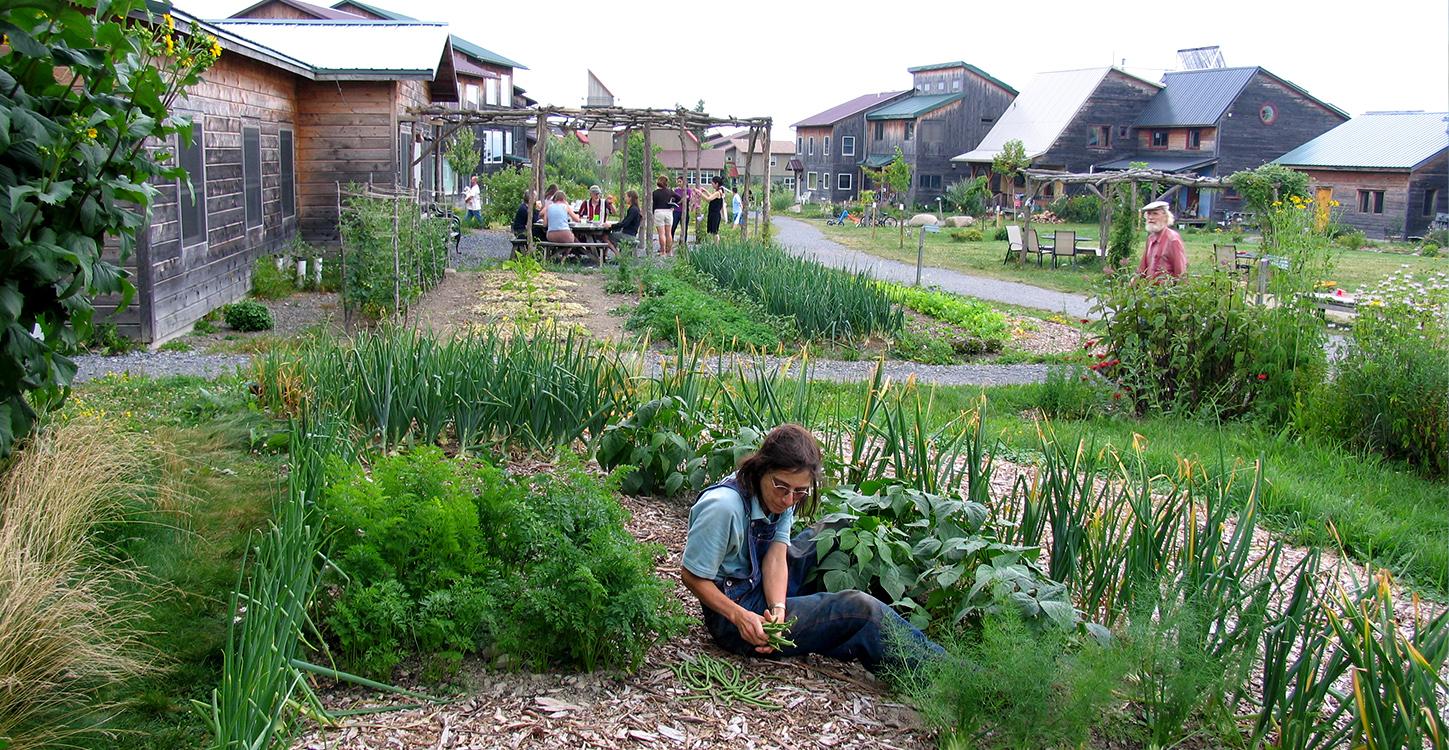 Our vision is "a world in which people actively care for each other and the planet." We also emphasize education, and we offer tours, workshops and consulting for those who want to learn more. Our latest project is a Gap Year program, for young people who want to explore justice and sustainability. It is called Eco-Gap, and the pilot program will be eight weeks long, starting this September.
Article continues below advertisement
GM: What advice do you have for people who want to start their own intentional community?
LW: If you do want to start your own community, I would suggest writing up a vision statement of what you want to create. Then find other people who want to share co-creating that vision. It is almost guaranteed that you will need tremendous patience and perseverance to meet your goals. And it will be worth it!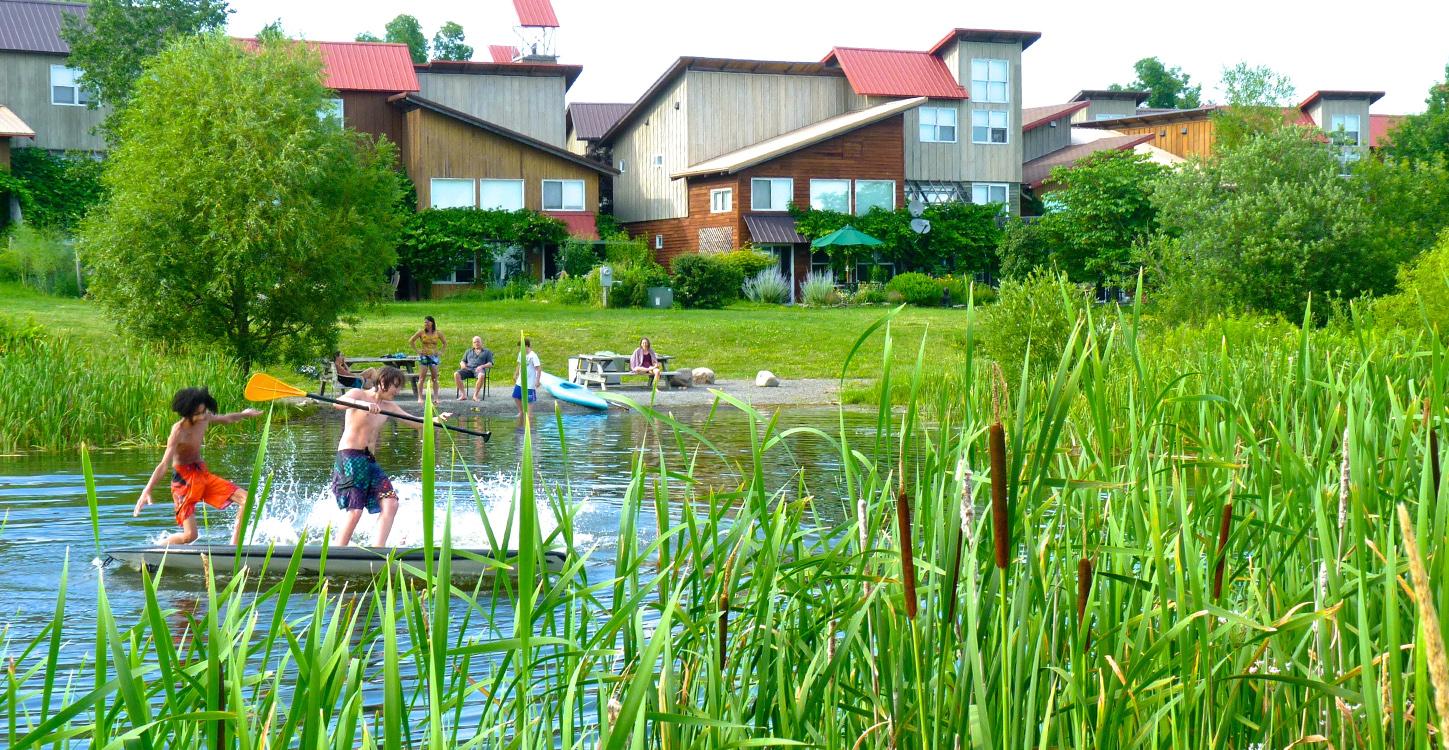 Article continues below advertisement
GM: What's the biggest misconception about ecovillages?
LW: Sometimes people think we are hippies or that we all live in a commune. In fact, while ecovillages vary in their structure, EcoVillage Ithaca is pretty mainstream. People live in their own homes, have jobs, pay mortgages and taxes, and most kids attend the public schools. It's not uncommon for visitors to walk through our cohousing neighborhoods and exclaim, "I could live here!" Even though our ecological footprint is about two thirds less than typical Americans, the lifestyle differences are not that great.
GM: Even if people don't join an ecovillage, what are some tips they can carry into their everyday life?
LW: There are so many ways in which we can be responsible citizens of Planet Earth. For instance, eating a primarily plant-based diet has a big effect on lowering carbon emissions, and it is a lot healthier for your body than a typical American diet of processed foods and lots of meat. Supporting local farmers is one key to helping develop a robust local economy, but it also builds healthy soils, which can grow more food while sequestering more carbon. And buying from a farmer's market or CSA creates a nurturing sense of community.
Article continues below advertisement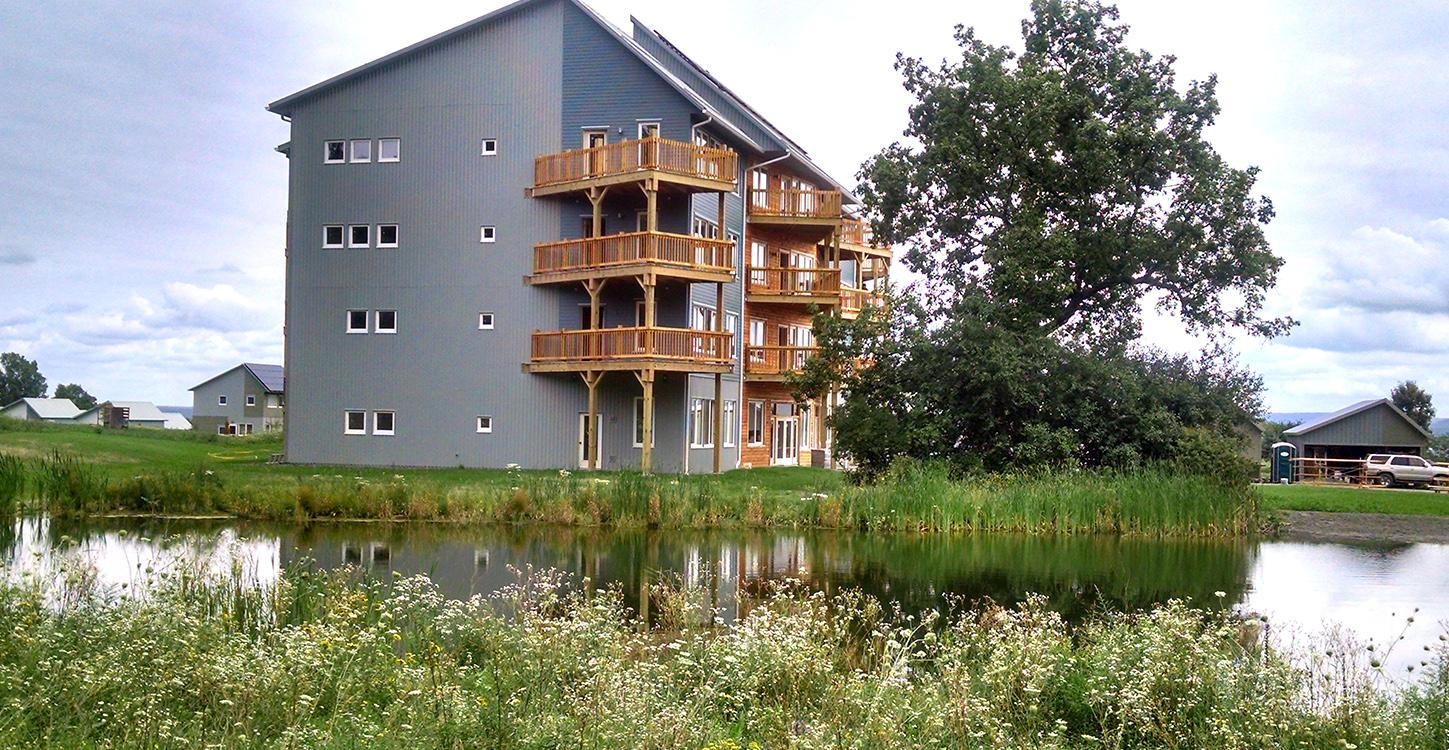 Another example is housing. Buildings use 40 percent of energy in the U.S. We can choose to support green building practices in many ways, including upgrading our own homes and offices to be more energy-efficient, purchasing solar power, turning down the thermostat when we're not home, and overall being mindful of how we use energy. If we live near where we work, or work at home, that also cuts back on transportation costs and the fossil fuel used to get us there.
Basically, any human endeavor can be looked at from the standpoint of "What is the healthiest thing for me and for the planet?" Almost always, the answer will be the same.
Article continues below advertisement
GM: For people who want to visit EcoVillage Ithaca, what should they expect? What does a typical tour look like?
LW: We have free public tours on the last Saturday of each month, at 3 p.m. If you come at another time, we can arrange a paid private tour, but we like to have a couple of weeks notice. The two hour introductory tour is an in-depth look at life in the ecovillage, including visiting homes and talking to residents. If you plan for it, you may be able to join in a community dinner. Overnight stays can be arranged with one of our several BnBs or at a guest room in the Common House.
Article continues below advertisement
If you are interested in exploring living at EcoVillage Ithaca, there is a rather lengthy membership process, so that you can discern if this is a good fit for you. We also hold group tours for students, professionals and people who want to start their own ecovillages.
GM: If you had to narrow the guiding principle of EcoVillage Ithaca into just one sentence, what would it be?
LW: To create a strong, supportive community which provides inspiring and practical solutions to living more lightly on the planet.
Article continues below advertisement
More from Green Matters