One Activist's Quest To Create An Ecovillage In Rural Africa
Rural Cameroon is being transformed by an activist creating an ecovillage powered by the sun.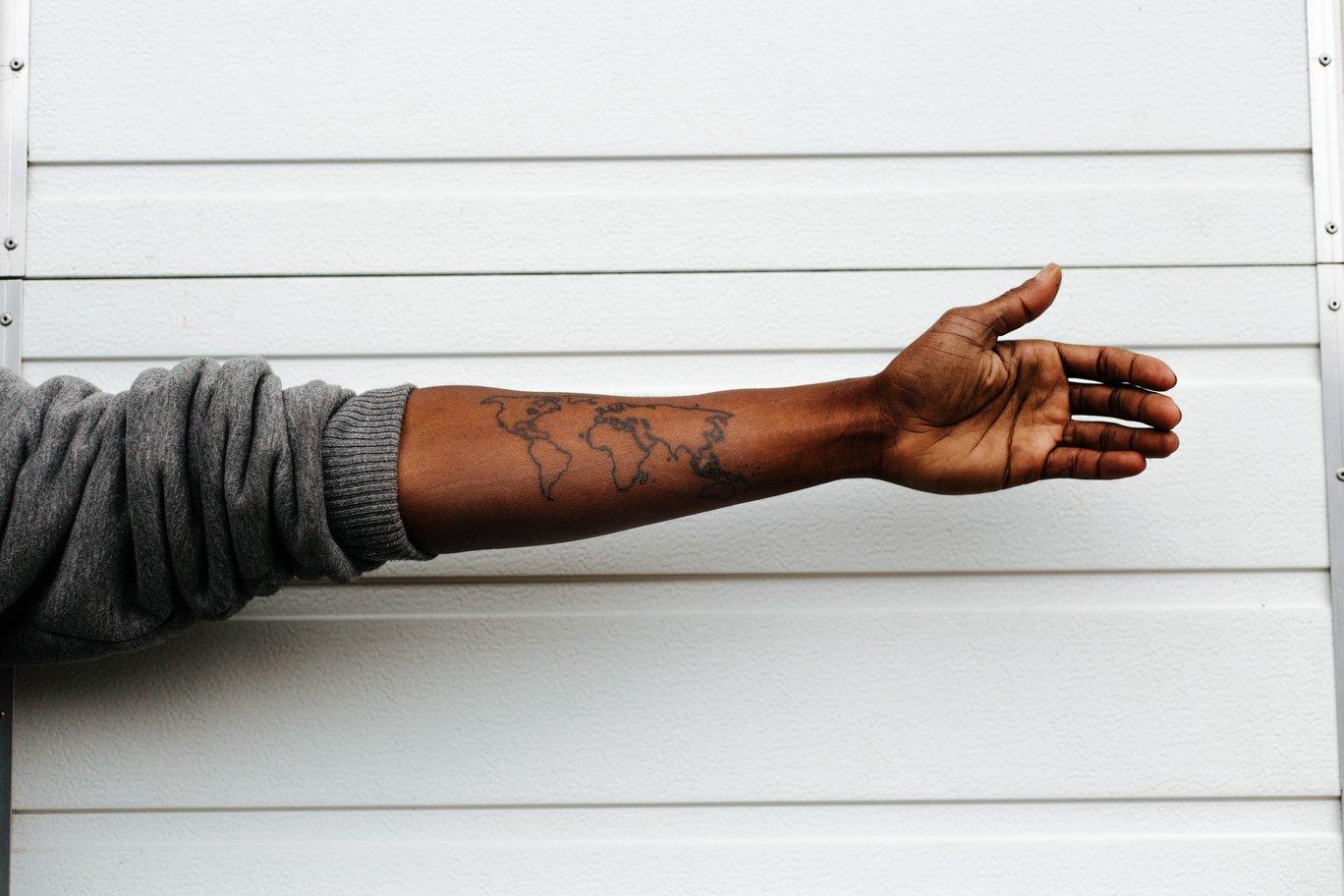 In rural Cameroon, tradition and family are vital to people's way of life. In small villages, like the one that activist Joshua Konkankoh grew up in, natural living and self sufficiency are simply parts of everyday reality. These important skills are passed down to younger generations by their elders. "Wisdom was handed down from the elders and through customs. Life in the village was about solidarity - sitting around a fire in the evenings and telling stories," Konkankoh said.
So when Konkankoh moved to Yaoundé, the bustling capital city of Cameroon and home to around 2.4 million people, he found himself suffering from a bit of culture shock. So many of the traditions he'd grown up with seemed completely absent. "People [in the city] were more individualistic … I found no values of culture enabling young people to follow in the footsteps of their ancestors," he laments.
Article continues below advertisement
Konkankoh had learned many traditional African skills over the course of his life, and had brought these with him to his new home in the city. But in his new home, he had no way to put them to use. At least not at first. After a while of living in the city, he began to meet other young people much like himself. People who had learned the same sorts of skills as him growing up, and people who longed to stay connected to their roots, and a more natural way of life.
Banding together with other like minded young people, many of them university students like himself with knowledge of indigenous farming techniques, Konkankoh helped create a community garden in the city. It was a project built in the spirit of togetherness--a spirit that Konkankoh believed was central to who he was as a person. He could tell that his fellow gardeners shared the same belief. "From this concept of living off the land and the rite of passage, they were actually saying that a better world is possible in a slum in the city."
Article continues below advertisement
After graduation, Konkankoh created NGO Better Cameroon, focused on community development and environmentalism, before going to work for Cameroon's social security department. But it was only after eight years of work, in 2004, that Konkankoh decided to quit his job and focus on his NGO full time. During his time in the social security department, he had witnessed the effects of poverty on African youth, and the breakdown of many long-held traditions across Africa. Konkankoh knew that he needed to do something. It was time for a change.
Article continues below advertisement
Thus, the Bafut ecovillage was born. This small village, located around 250 miles from Cameroon's capital city, focuses on permaculture with a local twist. Permaculture is the idea of designing agricultural ecosystems that exist in harmony with natural ecosystems and have a similar resilience.

Citizens of Bafut use traditional African skills such as intercropping, using natural fertilzer and building materials, and cultivating traditional medicinal plants to bring the idea of African permaculture to life. Even indoors, things are done traditionally. Women use traditional clay ovens, which use far less wood than newer models of wood-burning ovens, to cook family meals.
Article continues below advertisement
Konkankoh is quick to point out that, although the idea of an "ecovillage" sounds very modern, there is nothing new about the kinds of skills that Bafut villagers are using.

"Our forefathers knew that by throwing our kitchen waste behind the house where we had small plantations, under the bananas, natural composting was taking place. We [Africans] have our own systems of thinking, which were completely eroded during the colonial era and they were completely undermined by the economic structures of today," he said.
It's these structures that Konkankoh hopes to undo, at least in part, by encouraging young African people to embrace the traditions of their culture and use their skills to help themselves and the planet. In recent years, many young Africans have left the continent to live elsewhere in the world. By creating a vibrant community where young people can become educated and put their traditional skills to use, Konkankoh hopes that he can convince more young Africans to remain in Africa.

"Africans don't want to lose their young people to the West because we also need them. They are the ones who still have the energy to be able to think into the future and create a better world also in Africa."
Passing on this sustainable, community-focused lifestyle has been the goal of the village from the very beginning. It's an idea that fits nicely with Konkankoh's motto for Bafut: "Think locally and act globally. Good solutions can come from anywhere."