8 Eco-Friendly Products On Sale For Prime Day 2022
These Prime Day deals will make green-living a little easier.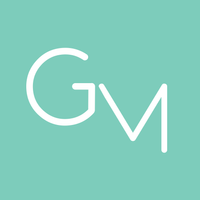 Starting on July 12, Amazon is offering hundreds of deals to Prime customers. Although the online mecca can't be considered eco-friendly or ethical, we know that its many subscribers will be taking advantage of Prime Day bargains.
That said, if you do decide to peruse the discounts, the least you could do is opt for eco-friendly Prime Day purchases. That's why we've rounded up a wide range of products that will be on sale, that won't do a number to the planet.
Article continues below advertisement
Bentgo Stackable Lunch Container ($11.99 — 60 percent off)
Bringing your own lunch to work isn't just cost effective. It also helps you avoid the plastic cartons and bags that come with most quick-service salads and sandwiches. This set of BPA-free containers will neatly store and transport an extra large salad, as well as a 4-cup tray that fits extra toppings, fruits, and veggies. Best of all? The company donates a portion of the profits to Feed The Children.
Honest Beauty Vitamin C Radiance Serum ($17.76 — 37 percent off)
Looking to upgrade your old vitamin C serum to something cruelty- and Paraben-free? Then check out Honest Beauty. The skincare line is never tested on animals, and doesn't include synthetic fragrances or dyes. That includes this serum in particular, which keeps your skin looking fresh and taught, without the use of any toxic or harmful ingredients.
Article continues below advertisement
NatureBond Teething Toys (30 percent off — $13.97)
Parents are constantly worrying about what their babies are putting in their mouths, which is why NatureBond Teething Toys are so reliable. The colorful toys are made without BPA, PVC, Phthalates, and lead. They are are also 100 percent washable, so your baby can enjoy them for weeks to come.
Article continues below advertisement
Bio Bidet ($95.89 — 26 percent off)
Obviously, bidets in general are notoriously eco-friendlier than using toilet paper. And not only is Bio Bidet a reputable small business, but they also make incredible bidet attachments that don't require the use of electricity or a plumber. You'll end up saving thousands on TP, saving trees that would otherwise be processed into TP, and you're doing something good for your health. This one is 26 percent off today, so it's definitely a bargain.
Article continues below advertisement
Orgain Vanilla Protein Powder ($15 — 44 percent off)
Despite the myth that people need to eat meat to bulk up or slim down, that isn't actually the case. And fortunately, Orgain's plant-based protein powder is on sale for Prime Day, so you won't need to sell your soul for some delicious nutrition. The brand's vanilla protein powder is 44 percent off today, so if you're looking to add something to your cart ahead of your next leg day, the time is now.
Article continues below advertisement
Solarbaby Solar Outdoor Lights ($42.65 — 21 percent off)
Solarbaby Solar Outdoor Lights run on 100 percent pure solar power — no electricity required. They're made from metal, so they're bound to last you for years, they're coated with rust-resistant paint, and they're completely weatherproof, so they can illuminate your yard through sun, snow, and rain. Definitely something to consider before your next backyard BBQ.
Article continues below advertisement
Klean Kanteen 20-ounce Water Bottle ($29.60 — 15 percent off)
As a company, Klean Kanteen uses mostly recycled materials, and has a lifetime guarantee on all of their products. The ingredients have been deemed safe for people and the planet, and right now, Prime is offering members 15 percent off its 20-ounce bottle, which comes equipped with a built-in straw, and is super easy to clean.
Article continues below advertisement
Coleman LED Lantern ($30.80 — 32 percent off)
A good camping lantern is hard to find — let alone a Coleman-brand that runs on LED bulbs. In addition to saving energy with LED bulbs, it's super durable, and even has the option to purchase a rechargeable cartridge (which is sold separately) so you don't need to use regular wasteful batteries.
Article continues below advertisement
Amazon isn't the greenest, nor the most ethical, but we know many of our readers are Prime subscribers — therefore, opting for eco-friendly products over high impact ones is the way to go.
This article has been updated to include new products for 2022.