Get green news right to your inbox!
Thanks for signing up!
School bus manufacturer Blue Bird is showcasing their electric versions on a "Ride and Drive" road tour this year. Since beginning in California last January, they've traveled eastward toward New York and Florida. They'll be accepting orders for their Type C and D bus configurations with deliveries coming as early as the beginning of the upcoming school year.
The Type D bus that Blue Bird sent on tour is not a concept vehicle, but a real preview of what's to come this fall. Last summer, the bus manufacturer debuted both types of electric vehicles at trade shows in Nevada and Ohio. To clarify, Type C and D buses are the most common you'll find on the roads, the first being a "traditional" style and the latter being "transit" style.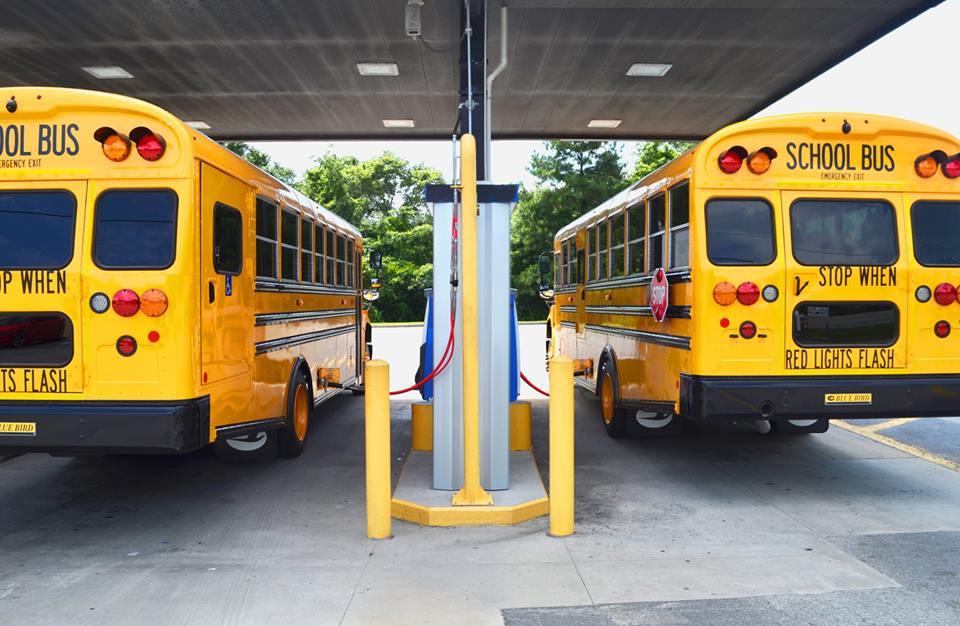 More From Green Matters
.

Technology

The green fuel is safer, more eco-friendly, energy efficient, and affordable.

.

Food

Lab-grown meat and plant-based meat are on the rise.

.

Community

The summit will take place in mid-July.