Nissan Wants To Turn Old EV Batteries Into Street Lights
Nissan is upcycling EV batteries into street lights, powering residential homes and community areas.
Batteries inside electric vehicles will often still be valuable after we're done using them in our cars. How? Nissan is the next automobile manufacturer to dive into energy storage by repurposing batteries from their old Leaf vehicles to power streetlights. Even better, the new program could be adapted into many other forms, such as powering residential homes and community areas.
Article continues below advertisement
Nissan is hoping to get ahead of the curve with their new project, "The Reborn Light." While electric vehicles are still relatively new and in a niche market, we'll start accumulating some that aren't fit for the roads anymore. Similar to our mobile phones, batteries could also reach a point where they're unable to be efficient enough to power vehicles after so many cycles.
In collaboration with 4R Energy Corporation, the new project takes these old batteries and connects them to the base of a nearly 14-foot tall street light. At the top, a solar panel provides the power generation needed to charge the battery and turn on the LED light inside. A concept of the light was revealed in a video.
Article continues below advertisement
Nissan plans to trial The Reborn Light in Namie, one of the abandoned towns in Fukushima, Japan, after the nuclear disaster back in 2011. A ghost town for many years after the accident, restrictions on the area were laxed last April and some of the former residents have returned to help rebuild the town.
Article continues below advertisement
The area was selected with the idea of testing The Reborn Light in a "reborn city," and it would help in the rebuilding process by creating light that's not connected to the grid. This provides a couple of potential benefits. Lights would not go off should any natural disaster affect power stations in the area, and these could be installed in rural areas that don't have access to the grid.
"Still today,17% of the world's population live without electricity," Nissan states on their website that detailed The Reborn Light. "Reused EV battery and lighting have the potential to change the lives of people in Japan and the world."
Article continues below advertisement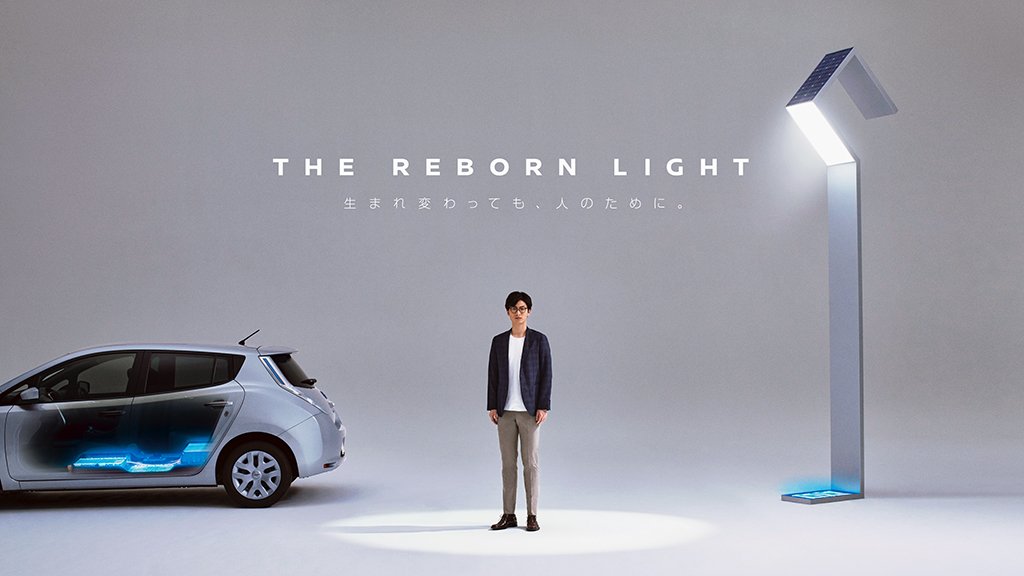 The Japanese auto manufacturer has further goals when it comes to repurposing old batteries from their Leaf vehicles. Similar to Tesla's Powerwalls, they could use them to localize energy storage in homes and businesses. They could create public power stations for mobile devices. There's even the concept of using children's activity on playgrounds to generate stored power to keep a park lit during the nighttime hours.
Tesla is the only auto manufacturer that has established themselves as an energy storage provider. Many companies have started or are planning to enter the market, and Nissan certainly has a great forward-thinking concept with revitalizing old EV batteries.