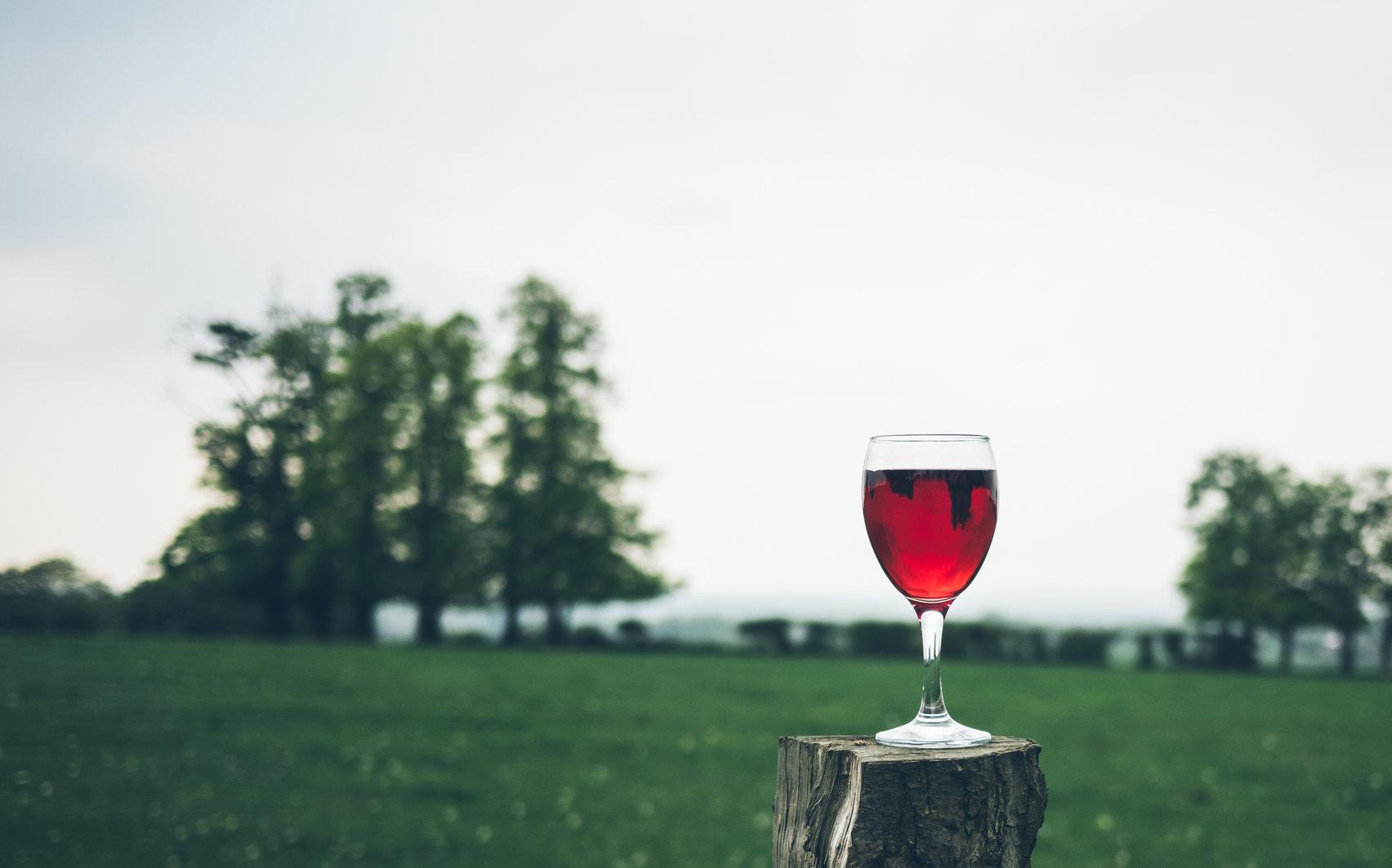 This Company Helps You Save A Forest With Wine And Yoga
If you like to drink wine and do yoga (not necessarily in that order, of course) then we've got some good news for you: By doing both, you can become part of a new cycle of regeneration that can help save the planet.
Article continues below advertisement
When opening a bottle of wine after a long day, you're likely (and understandably) not thinking about the sustainable qualities of the cork you're anxiously popping out of the bottle. But it turns out cork is actually a renewable product and extremely green. Cork comes from a tree, but unlike wood, it's simply bark that is peeled off without harming or killing the tree before growing back. Not only that, but the process of harvesting cork actually prolongs the tree's life from just 70 years to over 250 years, and cork forests are huge economic stimulators for rural communities as well as massive carbon sinks – in Portugal alone, the cork forest remediates over 4.8 million tons of CO2 each year.
So yes – using cork for wine is pretty sustainable. But you still have to throw the cork away, creating a waste stream for a potentially useful product. That's where ReCork comes in. ReCork is North America's largest natural wine cork recycling program built by an alliance of businesses and individuals who work together to collect and recycle natural wine corks to turn them into various products.
Article continues below advertisement
This program was first adopted in 2008 by Canadian footwear company SOLE to create cork-soled shoes. Now, the company is making the 198 Yoga Block, a cork block named for the 198 used wine bottle corks it takes to make one. The block is meant to be a sustainable alternative to foam yoga blocks, which are made with environmentally harmful synthetic materials.
Article continues below advertisement
Besides creating innovative products out of cork, ReCork is an all-encompassing model of sustainability. The company now has a network of over 3,000 cork collection partners and has recycled over 70 million corks and counting. ReCork's factory is also hydro-powered, their packaging is 100 percent recycled, and they've planted more than 8,000 cork oak trees, adding even more regenerative cork to the world. With these combined efforts, ReCork has reduced its carbon footprint beyond carbon neutral into carbon negative.
Additionally, ReCork's focus on making cork products is effectively sustaining a viable marketplace for natural cork, supporting the profitable and sustainable use of the Mediterranean Cork Forest. And this forest does more than just make wine corks and yoga blocks: the World Wildlife Fund has targeted this forest as the second most critical environmental zone in the world. Not only does it remediate CO2, but it also counters desertification of people, plants and wildlife: rural communities are sustained by jobs related to harvesting cork; trees remain untouched for decades, which counters soil erosion; and 37 species of mammals, 160 species of birds and 24 species of reptiles and amphibians call the cork forests home.
So drink up, stretch on and feel good about saving the planet.