How One Company In Maine Has Saved 500 Tons Of Waste From Landfill
Sea Bags, a Maine company that turns old sails into durable, reusable bags, has saved and upcycled almost 5,500 sails, which are estimated to have kept 500 tons of waste out of landfills.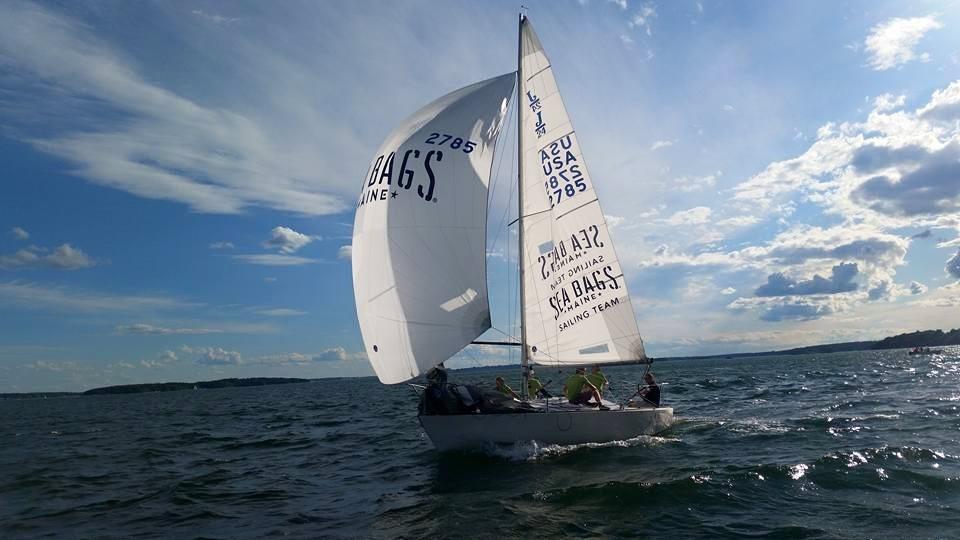 When it comes to sustainable checklists, Sea Bags can tick a lot of boxes off the list. This company has helped keep over 500 tons of material out of landfills since they launched. By taking old sails and creating them into a durable bags, they've helped reduce a huge carbon footprint from the boating community. Last year alone, Sea Bags saved and up-cycled almost 5,500 sails.
As an added bonus, these bags essentially promote minimizing waste by creating a reusable product that helps reduce the dependency on plastic bags. Plastic bags happen to be one of the most problematic single use item that wreaks havoc on our oceans. To ensure the bags are created in an environmentally responsible way, Sea Bags utilizes eco-friendly inks and is constantly developing ways to reduce any scraps.
Article continues below advertisement
Sea Bags doesn't just assemble their product in the United States, but every detail is created here too. Beth Shissler, President & COO of Sea Bags explains, "If you buy a product made locally, you're supporting all your neighbors." Each bag is completely one of a kind and hand sewn by local skilled stitchers. In fact, some bags are so unique that the company often holds auctions for very rare sail panels.
Keeping inspiration near at hand, each bag is designed and made right on the waterfront in the company's hometown Portland, Maine. Sea Bags takes care to support American craftsmanship and works with the last remaining thread manufacturer in the U.S. and use the only rope manufacturer in New England. Even the sails are locally sourced.
Article continues below advertisement
The company is able to salvage old sails through their Sail Trade Program. This process gives donors the option of either receiving a Sea Bag product in return for their used sail or, if they prefer, they can use the trade as a donation to teach a child to sail. Sea Bags works with SailMaine, a non-profit company that supports community sailing in Maine and helps kids learn how to navigate sailboats. The process doesn't just teach children a lifelong skill, but it also gives the upcoming generation an opportunity to interact firsthand with the ocean and wildlife. What better introduction to nature is there?
Article continues below advertisement
Sea Bags are not only durable but they're of course water proof for those who like to explore less than dry destinations. These bags are also easy to clean and can be machine washed then hung to dry (as long as they don't have leather, black or navy handles). Whether you need a duffle or diaper bag, Sea Bags has endless style options to help keep you looking stylish.
Although you may already own an eco-friendly tote or a reusable wine bag, odds are your bag never had any adventures on the high seas during it's previous life. Don't have your own sails to trade in? Reach out to your local sailing club, yacht club or marina to organize donations and help keep sails out of the landfills and on to new adventures.