Tesla Is Boosting The Solar Industry With Job Opportunities For Roofers
With the rapid rise of solar panels on roofs of houses, there are a lot of jobs being created in the roofing industry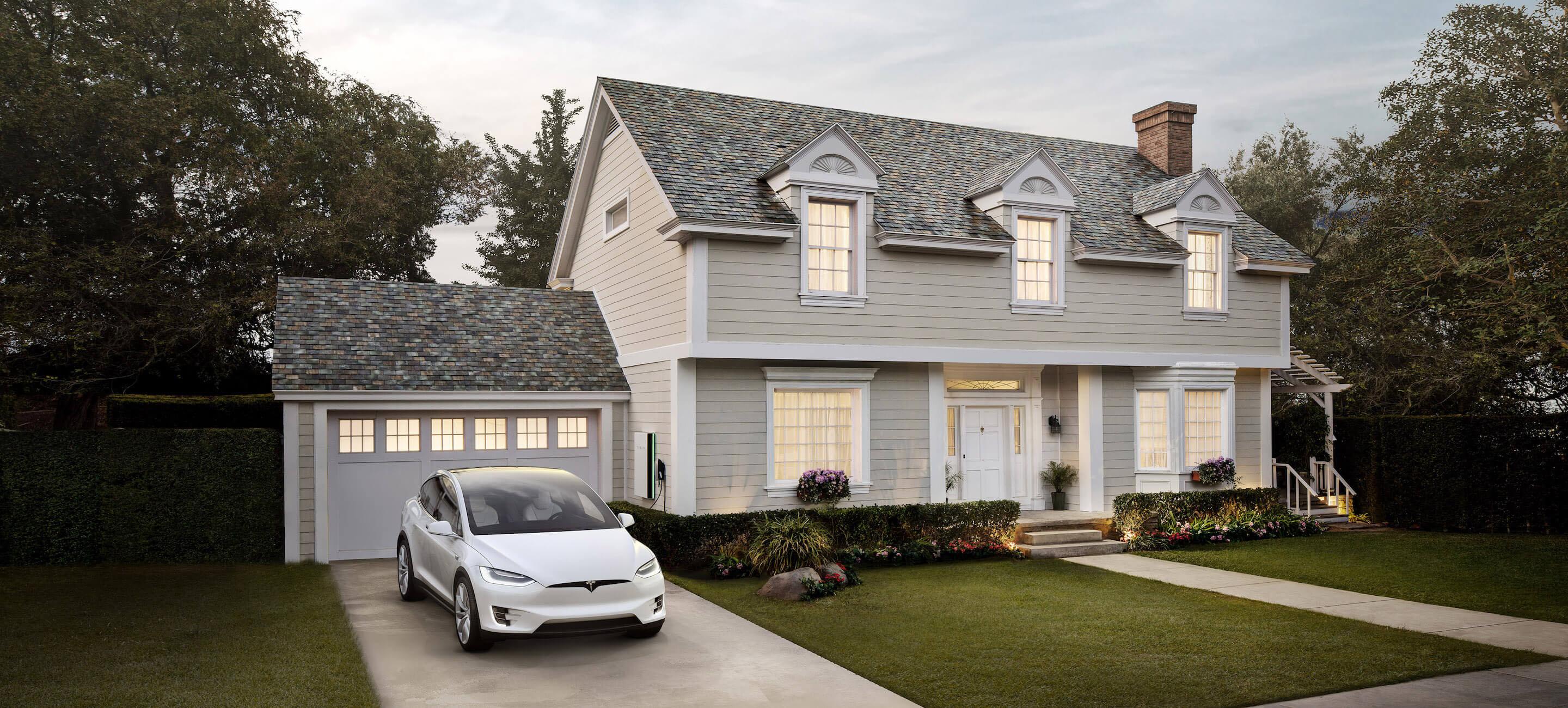 If you're an experienced roofer, Tesla may have a job for you. After opening orders for solar roofs last week and promising customers that installations will start within the next two months, Tesla is looking to hire professional roof installers in order to meet demand. Since roofing is much more labor intensive than simply installing solar panels they'll also be opening training centers where roofers both new and old can learn the skills required of the job.
Article continues below advertisement
SolarCity, which was acquired by Tesla, has numerous postings of roofing jobs . Three different levels are available based on experience. California houses the majority of these opportunities, especially in the northern part of the state (San Francisco, Sacramento, etc.). There's also jobs available in Texas and in many parts of the Northeast, including Maryland, New Jersey, Delaware, and Massachusetts. Lead roofing jobs are in Milpitas, California, and Fort Worth, Texas.
For the lowest level, the company requires at least a high school diploma and six months worth of roofing experience. Higher opportunities, like being a lead roofer, require at least six months of leading a crew while also working in the industry for at least two years. As with most construction jobs, these people must be able to work through adverse weather conditions and be able to work with heavy objects. Training sessions will be paid and benefit packages are available.
Article continues below advertisement
It's anticipated that these three areas will be where the roof installations will begin, which makes sense considering places like California and the Northeast suffer from high electrical costs. Since the installation process requires more than just slapping on some solar panels, it's anticipated that roof installations will take about a week to complete.
Article continues below advertisement
The boom of solar roof installation is very beneficial to the job market. Morgan Lyons, a representative of the Solar Energy Industries Association, explained it in detail to .
"The U.S. solar industry currently employs more than 260,000 people. While I can't predict the exact impact on jobs that Tesla's solar roof will have, though I assume it will be a net positive, we project that the solar industry as a whole will employ more than 360,000 Americans by 2021."
Article continues below advertisement
According to the , 14.8 megawatts of solar capacity was added in 2016 to the United States. That brings the country's total to 42.4 gigawatts, which is "enough to power 8.3 million American homes." It's expected to triple that amount by the time we hit 2022.
These roofing opportunities also create better job security. Many construction jobs are contracted out, but those that are creating solar roofs will be able to stay in the industry and continue on similar work. That also creates more efficiency when it comes to supplying customers with these roofs.
While Tesla hasn't been in the roofing industry for long, they've been making big strides to make things affordable. It also provides a great compliment to their electric vehicles in terms of using renewable energy to power their lives.