Dodge Hornet: What to Know About the Company's New Plug-In Hybrid
Dodge has officially released its latest compact car — the Dodge Hornet. Keep reading for what you need to know about the new plug-in hybrid.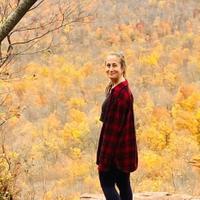 On Aug. 16, Dodge released its latest creation — a new compact car known as the Dodge Hornet. At a decent price, it's expected to be wildly popular, particularly among young city-dwellers, who prioritize a low-impact means of getting around.
Because it can get its power from both gas and an external electrical source, it's considered to be a plug-in hybrid vehicle (also known as a PHEV).
Article continues below advertisement
"The Dodge brand's electrified transformation has left the starting line, with the all-new Dodge Hornet R/T representing the first electrified performance vehicle from Dodge," stated Tim Kuniskis, Dodge's brand chief executive officer, in the press release.
"The Dodge Hornet is poised to jolt the mainstream compact utility vehicle segment with looks, feel and performance that are unmistakably Dodge."
"Hornet shakes up the status quo with aggressive Dodge styling, the most power in the segment from our multi-energy lineup, the best driving dynamics, a full lineup of segment-exclusive performance features, the best standard technology, as well available Direct Connection factory-backed performance upgrades," Kuniskis continued.
"And this is just the start of the Dodge brand's electrification journey."
Article continues below advertisement
What to know about the Dodge Hornet:
With five seats, the Dodge Hornet is a decent-sized, but not-too-big compact SUV for consumers who are on a budget, and want to lower their environmental impact. The cars, which will be produced in Naples, Italy, give users the option to plug-in to power its 15.5 kilowatt-hour lithium-ion battery, and fill up with fuel.
According to Detroit Free Press, the Dodge Hornet boasts over 285 horsepower, 383 pound-feet of torque, and has over 30 miles of electric range.
Article continues below advertisement
The car offers a feature called PowerShot, which adds 25 horsepower for 15 seconds, every 15 seconds. The exact price has not yet been revealed, but considering the gas model is going for less than $30,000, many anticipate it will be cheaper than other less affordable electric vehicles (we're lookin' at you, Tesla).
The PHEV also has all-wheel drive and driver attention assist, to ensure the driver is alert. It also boasts an adaptive cruise control feature.
And all things aside, the car looks cool.
"Younger buyers don't need big vehicles like the Charger and Challenger, so introducing them to the brand with a smaller crossover hits them where they live," Sam Fiorani of AutoForecast Solutions stated, per Detroit Free Press. "With prices starting around $30,000, the Hornet should capture drivers who want something a little sportier than a Chevrolet Equinox or Ford Escape but cannot afford the entry-luxury models from BMW and Audi."
Article continues below advertisement
How to get the Dodge Hornet:
If you're already hoping to get your hands on the Dodge Hornet, you'll have to wait a little longer.
A release date and exact prices haven't yet been released. But according to Car and Driver, the nonhybrid version of the Hornet will likely go on sale by the end of this year, with the PHEV version coming out a little later, in the beginning of 2023.
If you weren't ready to go full electric yet, this is your chance to save on gas and on a standard, more expensive EV. Either way, good luck on your car shopping endeavors!