Wood-Burning Stoves: Their Environmental Impact, and How to Use Them Safely and Sustainably
Depending on where you live, you may live in a home that largely relies on a wood stove for heating. But it begs the question: are they sustainable?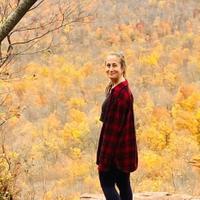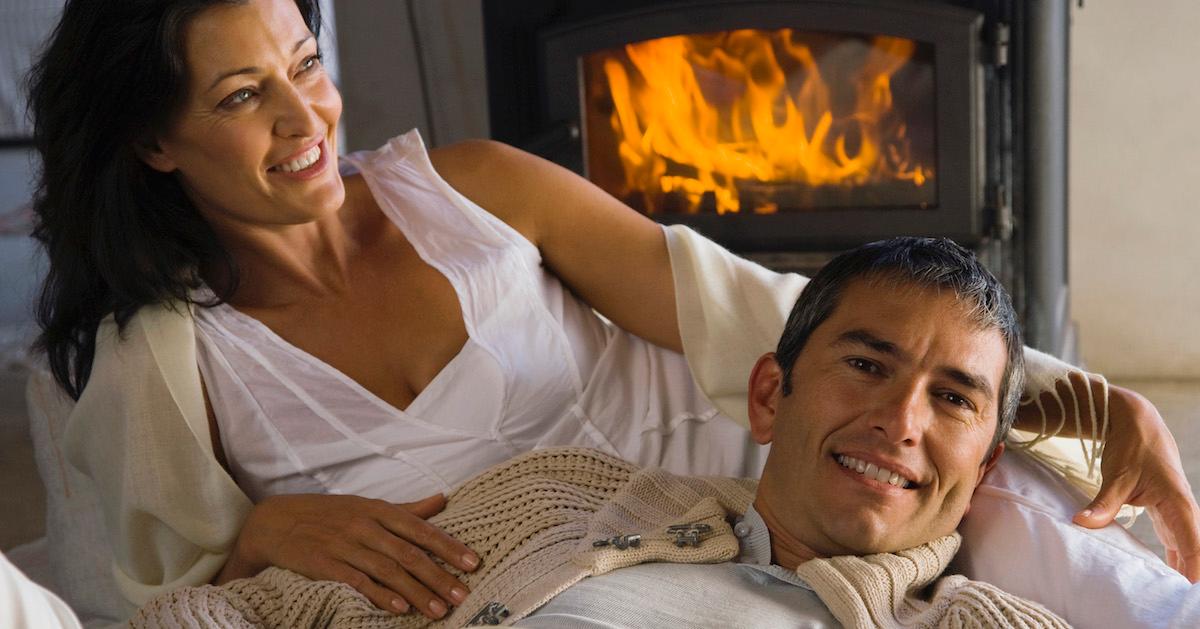 Whether you've ever vacationed in a log cabin, or if you live in a cold climate, you're likely somewhat familiar with wood stoves. Historically, wood stoves are among the first inventions that enabled people to experience indoor heating. Within minutes of igniting those logs, a wood-burning stove can heat up your house quickly and efficiently.
But with the amount of smoke they emit, and the wood they use, it begs the question: are wood stoves more sustainable than other heating methods?
Article continues below advertisement
"Wood heating isn't what it used to be. It's now clean, efficient and, in the right stove, high-tech. And, as it's always been, it's a renewable resource," Popular Mechanics' Logan Ward, a proponent of wood stoves, writes.
"The impact of a widespread switch to biomass would be huge. Heating accounts for about half of U.S. residential energy consumption," he continues. "The most popular fuel, natural gas, heats 50 percent of U.S. homes. About a third of the country heats homes with electricity."
But others feel differently.
"We have noted for years that wood stoves are hot, but are they green enough to merit subsidies and tax credits like solar panels and other renewable energy technologies?" Lloyd Alter from TreeHugger also writes. "I am not convinced."
That said, we're looking at the environmental pros and cons of wood-burning stoves.
Article continues below advertisement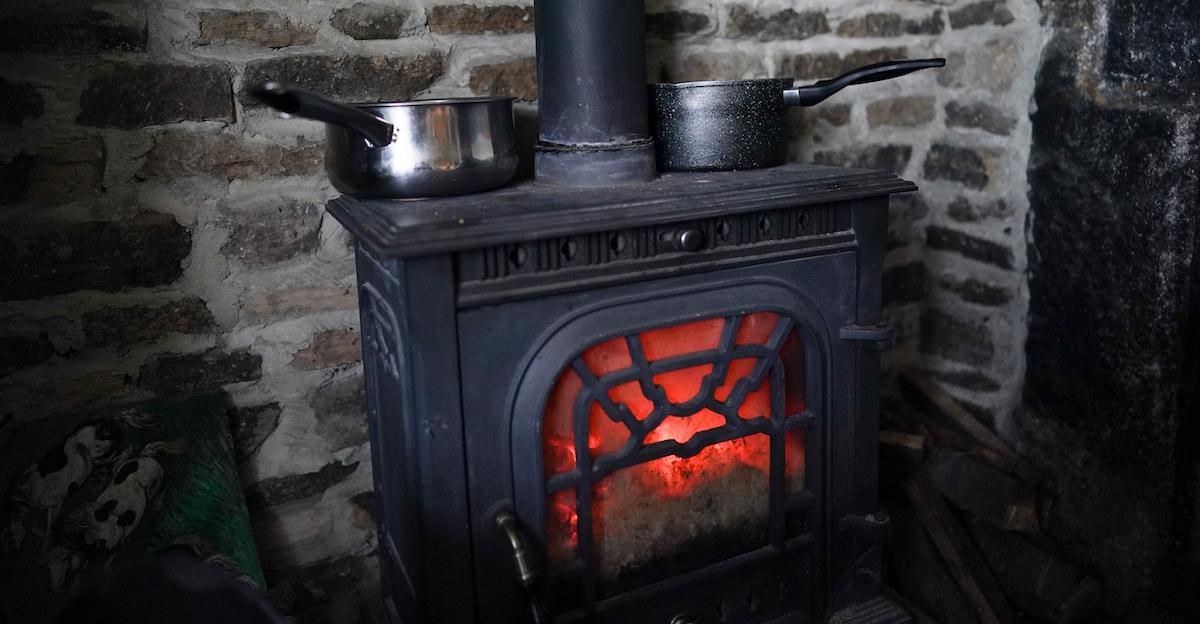 Are wood stoves more eco-friendly than other heating methods? Here are the pros and cons.
The environmental impact of wood-burning stoves is an ongoing debate — environmental writer Mark Gunther famously called the wood stove "a green technology that appeals to working class people," and it's safe to say that many feel the same way. According to TenTree, burning wood is an example of utilizing biomass energy, which involves using energy from burning organic materials instead of gas, oil. or electricity.
Article continues below advertisement
Many also justify wood-burning stoves, or burning wood in general, because it's a carbon-neutral heating method. Some theorize that any carbon that's released from burning the wood would have been released if the tree died and decayed naturally.
Burning wood is also cheaper — We Supply LI priced it out, and heating a home with wood would cost over $1,000 less monthly than heating your home with oil.
But, of course, there are drawbacks. TreeHugger notes that "even the cleanest stoves are still dirty." Even some of the most efficient stoves produce particulate pollution. Meanwhile, wood-burning require the use of a lot of wood, and it expends quite a bit of energy.
And obviously, not all firewood is sustainably harvested. If you take the steps to ensure your firewood is environmentally-friendly, though, that's also a plus. So there are definitely pros and cons of both methods.
Article continues below advertisement
A guide to using your wood stove, sustainably:
After obtaining dry, sustainably-harvested wood; ensuring your stove's chimney is clean and up-to-code; and opening the flue; using your wood stove safely and sustainably is easy! The video above goes through the proper steps you should take.
Start a fire like you would in a fire pit — crumple up paper, get smaller pieces of wood for kindling, and make a tee-pee with the logs. Light the paper and kindling, and make sure your fire has enough oxygen. Make sure your log structure isn't too tall.
Remember to keep an eye on the fire, and adjust how open or closed the flue is, based on how strong you want your fire to be.
Once you've had your fill of time by the fire, don't forget to extinguish it — there's truly nothing worse than waking up to your neighborhood's fire department outside your home.