How Sierra Nevada Brews Organic, Eco-Friendly Beer In The US
Sierra Nevada Brewing Co. was born in the 70's when Ken Grossman took his passion for beer and opened a home-brew shop in Chico, California.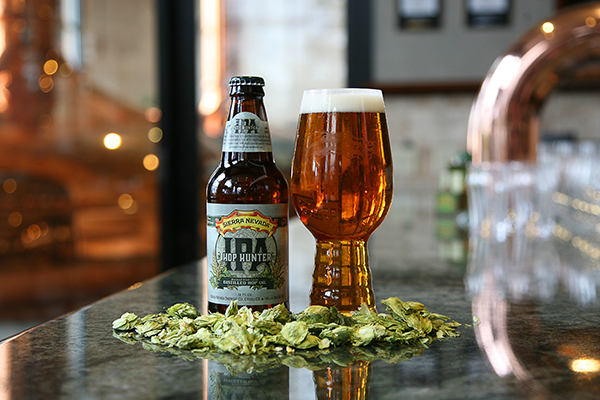 Sierra Nevada Brewing Co. (SNBC) was born in the 70's when Ken Grossman took his passion for beer and opened a home-brew shop in Chico, California. The company's name was inspired by Grossman's favorite nearby hiking trails in the mountains and rapidly continued to grow in popularity over the decades. SNBC became a trailblazer in both the beer industry and sustainable movement. In 2005, the company was given the Governor's Environmental and Economic Leadership Award for Sustainable Practices and was later honored with the Zero Waste Achievement Award in 2008.
So what makes this brewery so environmentally responsible? Pretty much everything they do is eco-friendly. They avoid genetically modified barley and uses hops created by traditional methods. In fact, their Estate Homegrown IPA is certified organic beer grown right at their facility in Chico. The company takes their sustainable farming practices to the next level by fertilizing their gardens with organic compost created with their own by product. This closed loop practice allows them to use the produce and herbs from those gardens in their two brewery restaurants.
Article continues below advertisement
SNBC was the first company in the United States to use the HotRot composting system. Since 2010, they have been able to turn 5,000 tons of organic waste into nutrient rich compost. What doesn't get composted becomes feed for local cattle. By working with local businesses and cow dairies, they redirect the 150,000 pounds of malted barely and 4,000 pounds of hops produced each day, ultimately diverting it away from landfills.
When it comes to packaging their drinks, SNBC makes sure their materials have the highest amount of recycled content possible. While the glass material for bottles can be recycled indefinitely, the cans are also helpful because their light weight allows for less transportation CO2 emissions. The company also encourages customers to take advantage of their draft, as the steel kegs can be reused and buying beer in bulk with growlers allows for less waste.
Article continues below advertisement
Water and resource recovery is another priority high on the company's list. Their zero waste efforts earned them a Platinum Zero Waste Certification in 2013. By reusing, recycling and composting, SNBC is able to divert almost 100 percent of its solid waste away from landfills. The brewery also captures much of the CO2 it produces and reuses it.
As a company based in California, responsible water usage is always a top concern. Both brewery locations have on-site wastewater treatment facilities to pretreat the used water before sending it out the city facilities. Their Mills River location also has a stormwater recovery system.
Their newer brewery, located in Mills River, is also the first production brewery in the US to become LEED platinum certified. This environmentally responsible facility was built in North Carolina with eco-friendly factors in mind, such as innovative design and energy efficiency. Committed to environmental stewardship, the company reduced their heat island effect and focused on on-site renewal energy sources by using nearly 2,200 solar panels on their roofs. Solar panels also dot their Chico brewery, which is one of the largest private solar panel set ups in the United States.
Article continues below advertisement
If you want to check out this sustainable beer company, you can visit one of their breweries in California or North Carolina. No time to hit the road? Use their store locator to find beer on tap near you and remember to bring your growler to get your brew in bulk.