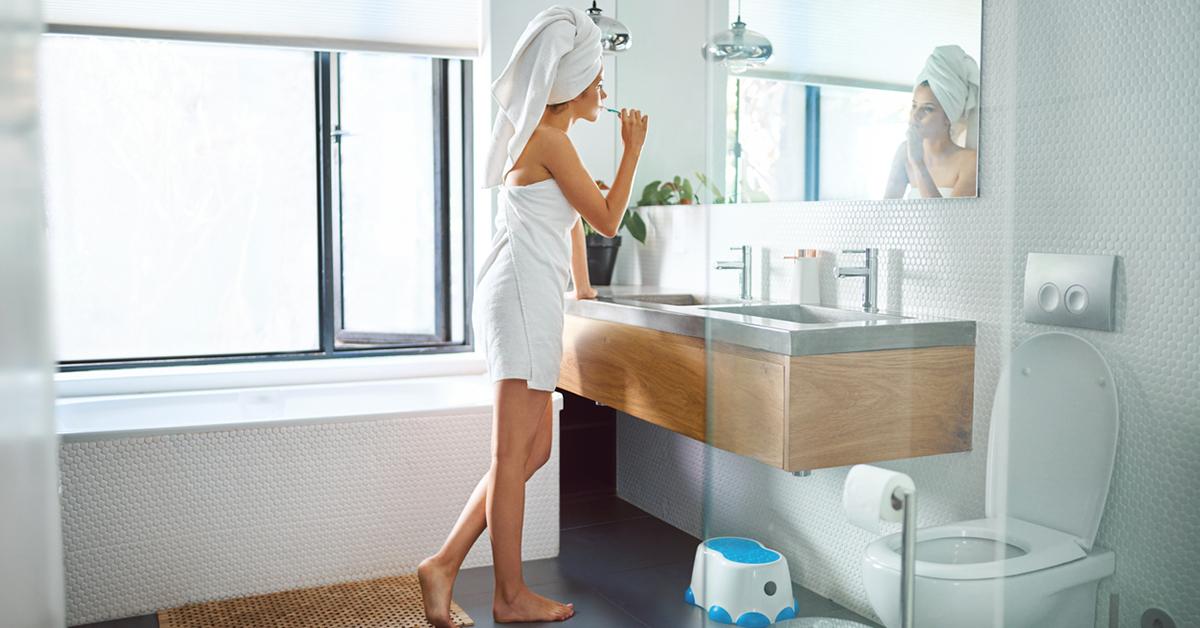 5 Things to Change Now in Your Bathroom to Make it More Zero-Waste Friendly
The bathroom is likely the smallest room in your humble abode and yet, it's probably the biggest waste-maker of all. In the bathroom, we throw things out, we flush things away, and most of products are wrapped in single-use plastic that sometimes isn't even recyclable. That can all change if you're willing to take a few simple steps to transitioning your restroom into a more eco-conscious space. With so much of our time spent in the bathroom creating waste, it's a no-brainer room to tackle in order to really reduce the carbon footprint of your living space.
Article continues below advertisement
Are you ready to make the leap to a lower impact bathroom? Keep reading for 5 things you can change in your bathroom now to make it more zero waste!