The Family Life of 'ThatVeganTeacher': Does the TikTok Creator Have a Son?
TikTok's ThatVeganTeacher, who is an activist known for her controversial messages about veganism, has three kids. Here's what you should know.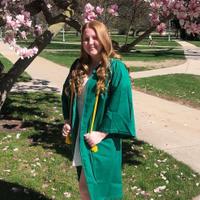 TikTok celebrity, ThatVeganTeacher, is not your average influencer. The vegan activist, who is also known as Kadie Karen Diekmeyer, is known to use controversial teaching methods when sharing her messages on the internet.
Many people speculate about her personal life. There have even been rumors of her death — not once, but twice. Now, the internet is wondering if ThatVeganTeacher has a son.
Article continues below advertisement
Does ThatVeganTeacher have a son?
According to this news article from 1999, Diekmeyer actually has three kids. "A part-time nurse at the Lakeshore General Hospital and a busy homemaker and mother — her three kids range in age from 6 to 9 — she never played guitar until she picked one up two years ago," the article states.
This information is especially difficult to find on the internet as she doesn't usually talk about her children. But many people pretend they're related to her.
Most recently, @ryancomedyofficial on TikTok has claimed he's her son. These rumors have not been confirmed or denied by ThatVeganTeacher, but all signs point to him not being her real son.
Article continues below advertisement
Article continues below advertisement
One clip on TikTok, supposedly taken from an old YouTube video, claims to show Diekmeyer talking to a different boy who people say is her son. As the YouTube video can no longer be found, we're unable to confirm or deny it.
Article continues below advertisement
Overall, it can be assumed that That Vegan Teacher has three kids, and that's it. The rest of the information is unclear.
Article continues below advertisement
ThatVeganTeacher's controversies:
Diekmeyer has various social media platforms, but she is mainly known for her TikTok account, @musicbythatveganteacher, where she shares messages and addresses comments about being vegan.
Before her TikTok fame, ThatVeganTeacher actually was a teacher, as well as a nurse. Diekmeyer has been vegan since 2016.
Article continues below advertisement
In her open letter published in the Montreal Gazette, she wrote:
"With all the talk about how animals should be treated lately, my kids and I took a long look at our dog and decided not to eat any more meat. Here's an idea for a new law: before pet owners are allowed to eat cows, pigs, chickens, lambs or fish, they should first have to kill and eat an animal. In the scheme of things, what makes one animal more worthy of a life of love and safety than other?"
Her messages about being plant-based aren't of the normal variety. Sometimes she shares her message by singing songs — and they're not exactly family-friendly or judgment-free.
For example, in one (of many) of her controversial videos, she says in order to get to heaven, you must be vegan.
Article continues below advertisement
Overall, some people are huge fans of ThatVeganTeacher and others think she's too aggressive or intense.
And when it comes to her personal life, it's difficult to tell what's true about ThatVeganTeacher. It's best to err on the side of caution and not believe anything until it's confirmed.