Vegan Chef and Cookbook Author, Tabitha Brown, Has Been Nominated for Two Emmys
Vegan TikTok star, cookbook author, and YouTube creator, Tabitha Brown, has recently been nominated for two Emmy Awards, for her webseries.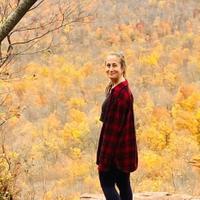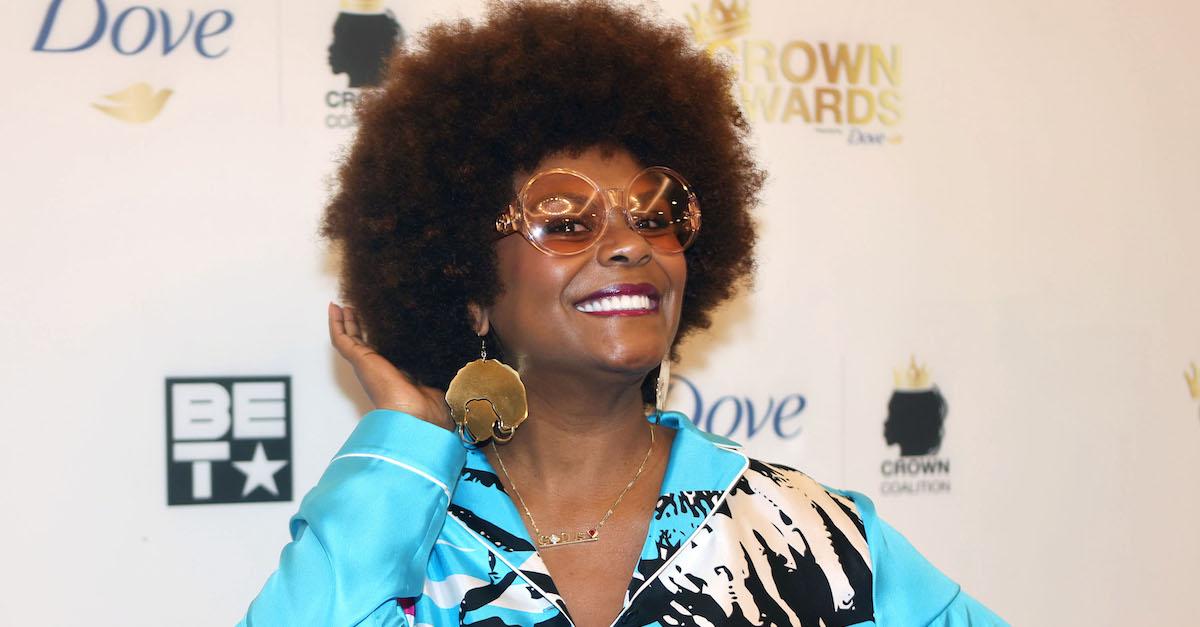 There's truly nothing better than seeing someone you were already rooting for succeed. And that's how we're feeling about Tabitha Brown right now.
After rising to fame in the last few years, for her incredible TikTok and Instagram videos documenting her delicious plant-based eats, the 43-year-old mother of two has secured not one, but two Emmy Nominations. Yes, you heard that correctly — Tabitha Brown has been nominated for two Emmy Awards.
Article continues below advertisement
"Hello there. I just found out that I have been nominated for an Emmy for Tab Time," the TikTok creator and plant-based culinary icon exclaimed in a video posted to Instagram on Tuesday, Nov. 1.
According to The Root, at the time of posting, she had only just found out about the news. But she immediately got off the phone to inform her fans of the two nominations.
"Y'all look at what the Lord has done. Tab Time is nominated for not 1 but 2 Emmys!!!!! 1 for Outstanding preschool series and 1 for me as Outstanding Host," Brown stated in the caption of the post.
"Thank you @televisionacad @daytimeemmys @youtubeforfamilies @thekidsatplay @creativeartistsagency and @scaleproductions. OOHHH GOD I THANK YOU. Y'all DREAMS really do come true!!!!!! Omg!!!! #tabithabrown #emmynominated #TabTime."
Article continues below advertisement
Why was Tabitha Brown nominated for two Emmy Awards?
Even though Tabitha Brown is mostly known for her unusually soothing how-to cooking videos, a cookbook, and acting roles on shows such as The Chi and Will & Grace, the North Carolina native is now also an Emmy nominated webseries creator. According to VegNews, her original YouTube series, Tab Time, is up for two Emmy Awards.
She's in the running for an Emmy as the host, and the show was nominated for an award in the Outstanding Preschool Series category.
Article continues below advertisement
The Outstanding Preschool Series category is new, so Brown's series could be the first to win an award of its kind.
"Putting a spotlight on children's and family programming after years of unparalleled growth in content quality and quantity in this space is an exciting moment for the television industry," Adam Sharp, President and CEO of the National Academy of TV Arts and Sciences (NATAS), stated per VegNews. "These programs entertain, inform, and educate family members of all ages."
Even if you religiously follow Brown, there's a chance you aren't familiar with Tab Time — especially if you don't have kids. But if you're wondering what the series is about, it definitely brings important concepts to the forefront of children's media.
Article continues below advertisement
What is 'Tab Time' about?
As Brown has been crowned "America's Mother," it comes as no surprise that she put out an amazing kid's show.
The series, which is produced by Kids At Play, according to TV Insider, approaches various family topics such as "What Makes Family A Family" and "Lending A Helping Hand." It has various guest stars on the show, such as Queer Eye's Karamo Brown and comedian Lil Rel Howery.
The show is made for preschoolers, but it's entertaining for adults, too — fellow mothers like Nicki Minaj and Cardi B have showed support for it.
One season has aired on YouTube thus far, but more are coming. Watch Tab Time on YouTube when you can — it's certainly a solid watch, and we hope Brown snags some well-deserved awards.