8 Vegetarian Cookbooks That Will Easily up Your Cooking Game
Whether you're fully vegetarian or if you're just looking to make more meatless recipes, these vegetarian cookbooks will truly improve your kitchen game.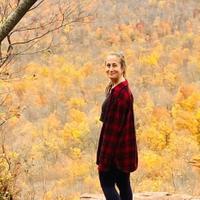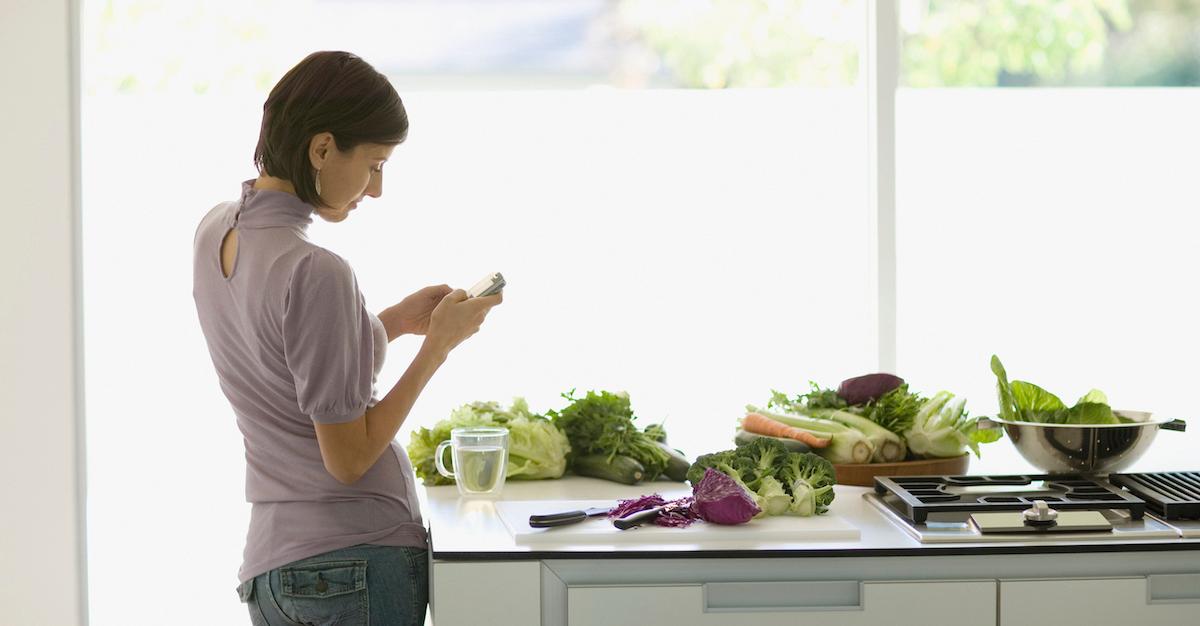 Although cooking vegetarian is arguably easier than cooking meat, many home cooks are intimidated by the prospect of whipping up a meal that's completely meat-free. And whether you're looking to incorporate more plant-based meals into your diet, or if you're thinking about transitioning to a fully vegetarian diet, you'll be doing the environment and yourself a favor.
If you aren't sure where to start, these are the best vegetarian cookbooks.
Article continues below advertisement
From Mediterranean to Caribbean food, this list encompasses a wide range of cuisines. Even if you weren't too familiar with these types of cuisines with meat, they're bound to bring unfamiliar flavors to your dinner table, as well as exciting new dishes to your weeknight meal rotation, to change things up a little from what you're used to eating.
'Moosewood Restaurant Favorites' by the Moosewood Collective
After the Moosewood Restaurant first opened its doors in 1973, it became one of the most iconic vegetarian restaurants in the world, bringing meatless dishes to the world of fine dining. Moosewood Restaurant Favorites rounds up 250 of the restaurant's most popular and requested recipes of all time, updating everything to phase out as many animal products as possible, provide gluten-free options, and to make everything as fresh and wholesome as possible.
Article continues below advertisement
From the Red Lentil Soup with Ginger to The Classic Moosewood Tofu Burger, you're bound to find a handful of recipes everyone at your dinner table will love.
Article continues below advertisement
'How to Cook Everything Vegetarian' by Mark Bittman
As a former NYT food columnist, Mark Bittman offers an expansive and diverse range of recipes in How To Cook Everything Vegetarian. Making plant-based cooking easier and more accessible, each recipe comes with full-color pictures and easy-to-follow steps that won't overwhelm you as many New York Times Cooking recipes might.
Article continues below advertisement
'My New Roots: Healthy Plant-Based and Vegetarian Recipes' by Sarah Britton
Named after her blog, Sarah Britton of My New Roots came out with a cookbook of the same name, providing fans with simple, healthy recipes beyond the ones on her blog. Encouraging readers to opt for whole foods over processed, and for in-season produce over out-of-season fruits and vegetables, it explains everything with easy-to-follow, step-by-step instructions, to make home cooks just a little more comfortable in the kitchen.
Article continues below advertisement
'Love & Lemons Every Day' by Jeanine Donofrio
Jeanine Donofrio is another blogger-gone-cookbook-author, who named Love & Lemons Every Day after her popular recipe blog. With a wide range of flavorful, balanced meals, it makes tackling everyday meatless recipes simple and fast. Including helpful flavor fixes, seasonal produce guides, lists of plant-based proteins, and how-tos on reducing food waste, it's definitely helpful for anyone who simply wants squeeze a few more everyday recipes under their belt.
Article continues below advertisement
'Vegetarian Flavor Bible' by Karen Page
Karen Page's Vegetarian Flavor Bible isn't for beginners, but it's certainly helpful in helping you transition from basic home cook to proficient home cook. New York Mag claims it helps readers improve on cooking techniques as opposed to just the basics.
"I wouldn't recommend it for first-timers, but if you really want to step up your game, Vegetarian Flavor Bible is what you need," Amanda Cohen of Dirt Candy once stated. "It focuses on flavor pairings, like explaining why grapefruit pairs with fennel and arugula, which is the kind of thing that I find invaluable when thinking about recipes."
Article continues below advertisement
'World-of-the-East Vegetarian Cooking' by Madhur Jaffrey
Middle Eastern and Asian cuisines are chock full of vegetarian staples, and Madhur Jaffrey's 1981 cookbook, World-of-the-East Vegetarian Cooking, gives readers step-by-step recipes on how to make a handful of them. It's filled with illustrations to make the execution processs a little easier, and with recipes spanning from India to Iran, you'll find a wide range of dishes you never knew you loved.
Article continues below advertisement
'Vegetarian Mediterranean Cookbook: 125+ Simple, Healthy Recipes for Living Well' by Sanaa Abourezk
Article continues below advertisement
'Provisions: The Roots of Caribbean Cooking — 150 Vegetarian Recipes' by Michelle Rousseau