Bagels Have Been a Popular Breakfast Staple for Decades — But Are They Vegan?
Are bagels vegan? This food has a decades long history and quite interesting backstory. Here's what you need to know before you eat one.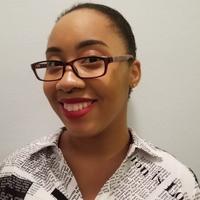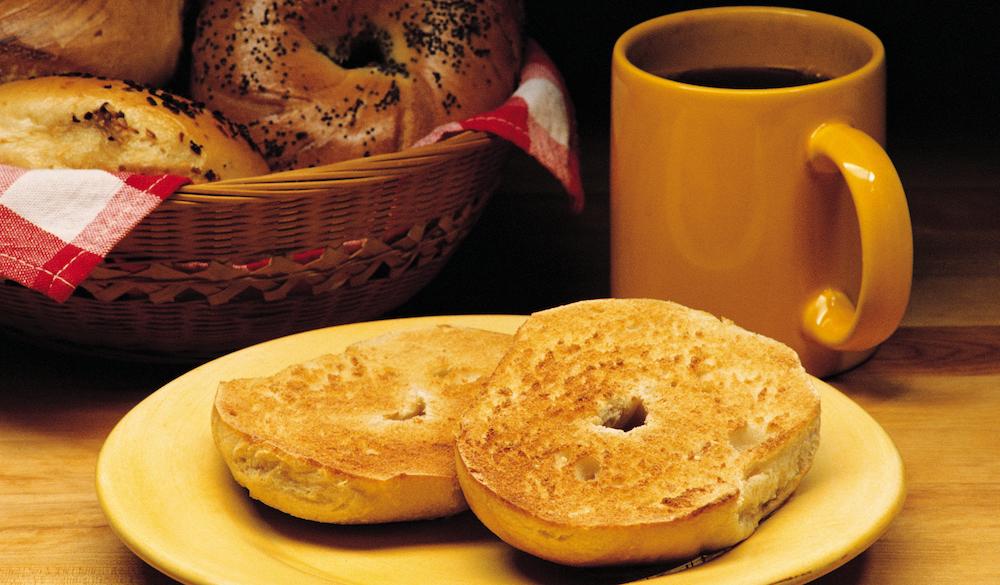 Bagels are a common breakfast food here in the U.S. With all the different ways to make them and spreads to put on top, the possibilities are endless. Such a simple food, it may seem like there's nothing anyone really has to worry about when it comes to enjoying them. But are bagels vegan? Well, it depends.
Article continues below advertisement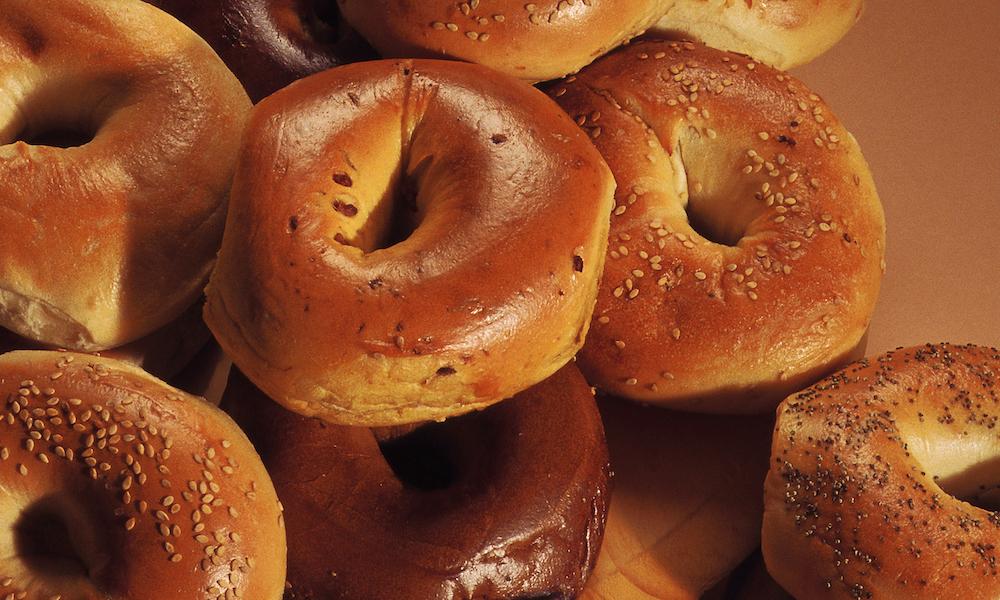 Are bagels vegan?
Bagels are traditionally vegan-friendly. At their core, New York-style bagels are a type of bread that's typically made with a mix of flour, yeast, and water, according to Kathy's Vegan Kitchen. Once the dough is made, they're boiled in water, and baked.
But depending on the type of bagel, certain ingredients may be added to make them no longer vegan-friendly. To be safe, when buying bagels at a bakery or grocery store, ask the staff beforehand.
Article continues below advertisement
At Dunkin', many of the bagels are vegan, though the vegan and non-vegan options are prepared in the same area so cross-contamination is possible. Starbucks also sells vegan plain, cinnamon, and everything bagels.
If you're seeking out Montreal-style bagels, though, they are traditionally soaked in honey before being cooked in an oven, per MTL, so New York-style may be the better option.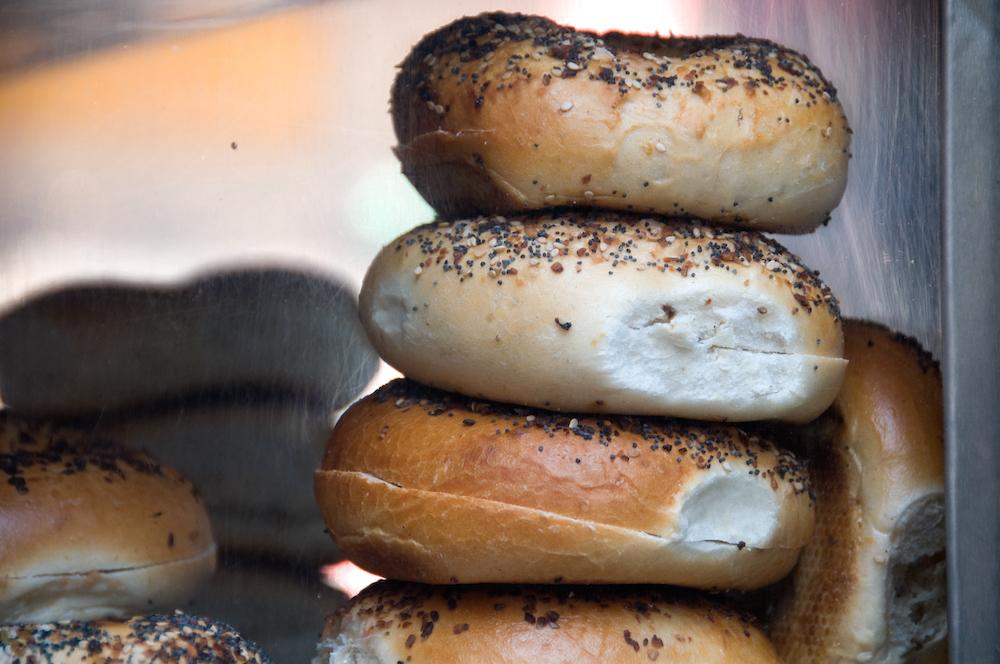 Article continues below advertisement
How do you make bagels?
It may seem laborious, but you can also make your own bagels at home. The New York Times has a recipe that was written by Claire Saffitz who is not only a food writer and content creator, she's Jewish herself which means she has cultural ties to the food.
To follow Saffitz's recipe, you need simple ingredients like water, barley malt syrup, active dry yeast, bread flour, kosher salt, baking soda, and some optional things like poppy or sesame seeds. From there, you mix the ingredients, knead the dough, shape it, boil it, bake it, and you're basically done.
Article continues below advertisement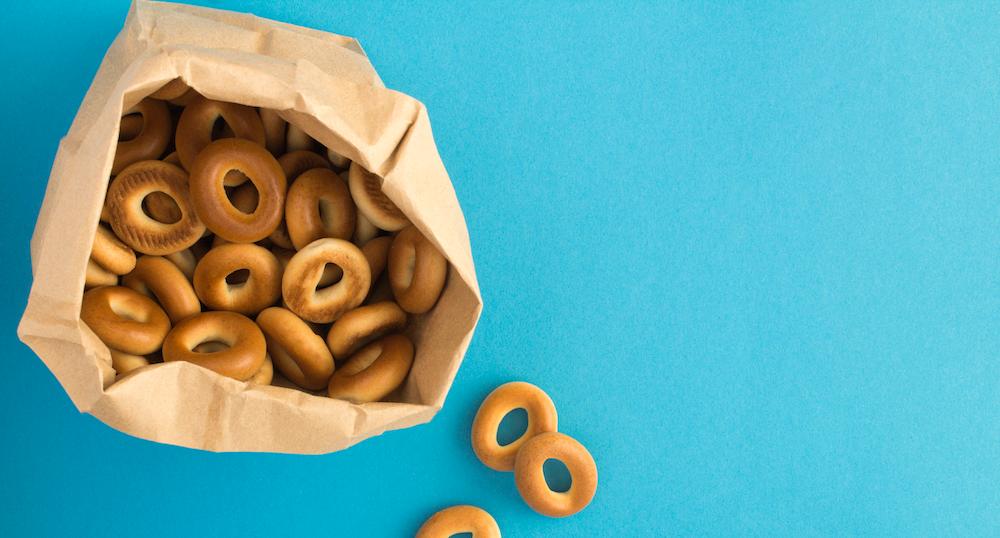 Where do bagels come from?
Although you may be used to seeing bagels wherever you get your breakfast, this food actually has a decades-long history. In the book The Bagel: The Surprising History of a Modest Bread, author Maria Balinska suggests that this food could come from a few different places.
Article continues below advertisement
For one, Balinska says that bagels could have originated in Germany and then made their way to Poland during the 14th century. Another theory is that they were invented in 1683 by a Viennese baker as a tribute to the Polish king Jan Sobieski. Regardless of where they started out, bagels are said to be historically Jewish.
According to The Smithsonian, bagels first came to the U.S. in the late 19th century alongside Eastern European immigrants. But the food didn't start to become until the 1970s when some ethnic foods had become trendy. Now, bagels can be found all over the country with all kinds of variety. Although ones that are made according to their historic roots are easy to find in areas with large Jewish populations.