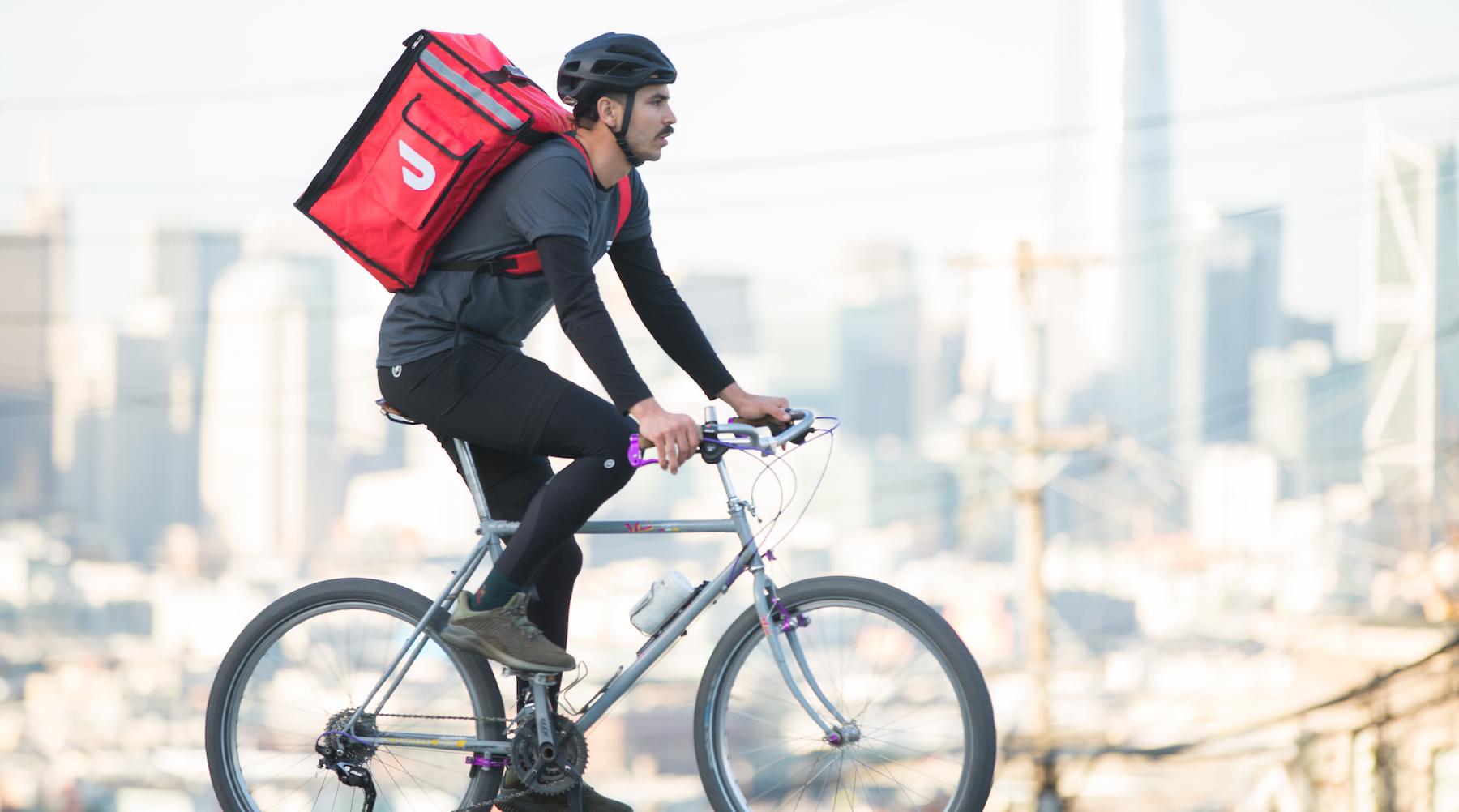 Food Delivery Service DoorDash Is Using Its Network To Feed The Hungry And Reduce Waste
By Aimee Lutkin

Updated
DoorDash is a technology company that wants to put its network of customers and restaurants to an even greater purpose. They've recently paired with Feeding America, a non-profit that helps supply food banks across the country and tens of thousands of programs dedicated to ending hunger. 
The result is several initiatives that both supply people with food and help eliminate restaurant waste. According to DoorDash, restaurants produce over 100,000 pounds of excess food every year, but only 1.4 percent of that excess is donated. There are a lot of reasons for this, but often the issue is coordination.
A number of innovators are trying to take on the organizational component, like Jasmine Crowe, who launched an app called Goodr in 2017, which connects restaurants to organizations that collect leftover food in Atlanta. 
DoorDash is doing something similar, by launching Project DASH, with a goal to get 6 million meals donated by the end of 2018. They claim to have already rescued more than 10,000 pounds of food and donated 1.8 million meals in the last four months. 
They've managed to do this by integrating DoorDash's API technology into Feeding America's MealConnect system, which works similarly to Goodr by notifying places like food banks of available food donations.
In January, they also made a promise to donate one meal for every meal ordered by a customer through their app, and then promised to ask a restaurant partner to do the same for each month of the year. In April, DoorDash also donated one meal to Feeding America for every new follower they got on social media, which added up to 10,000 meals.
Initiatives like the ones DoorDash is taking are key to ending waste and reducing the myth of food scarcity.