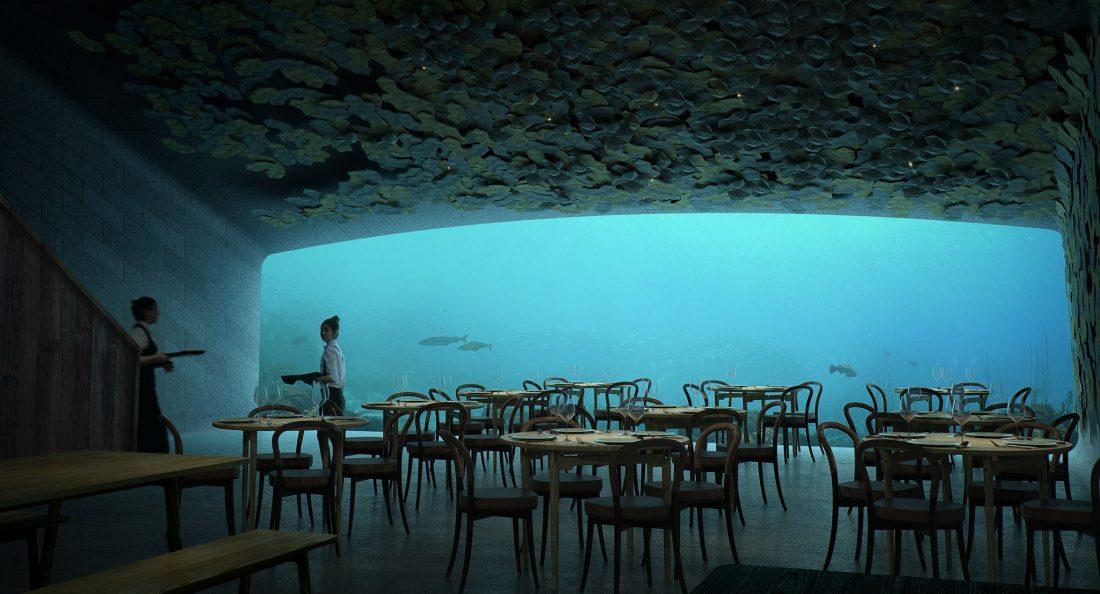 Norway Is Building Europe's First Underwater Restaurant
By Aimee Lutkin

Updated
A Norwegian architecture firm called Snøhetta is building Europe's first underwater restaurant, for people who feel like they need an especially adventurous dining experience. The restaurant is called "Under," and will dip into the ocean along the Norwegian coastline. 
Food & Wine reports that it's not just going to be a hip hot spot for people who love to watch the fish they're eating swim by as they chew; it will also double as a research center. 
In a press release, Snøhetta explained that researchers are working to make sure the restaurant is compatible with the environment it is being built into, so it does not negatively impact any of the local marine life. The interior is also purportedly constructed from sustainable materials.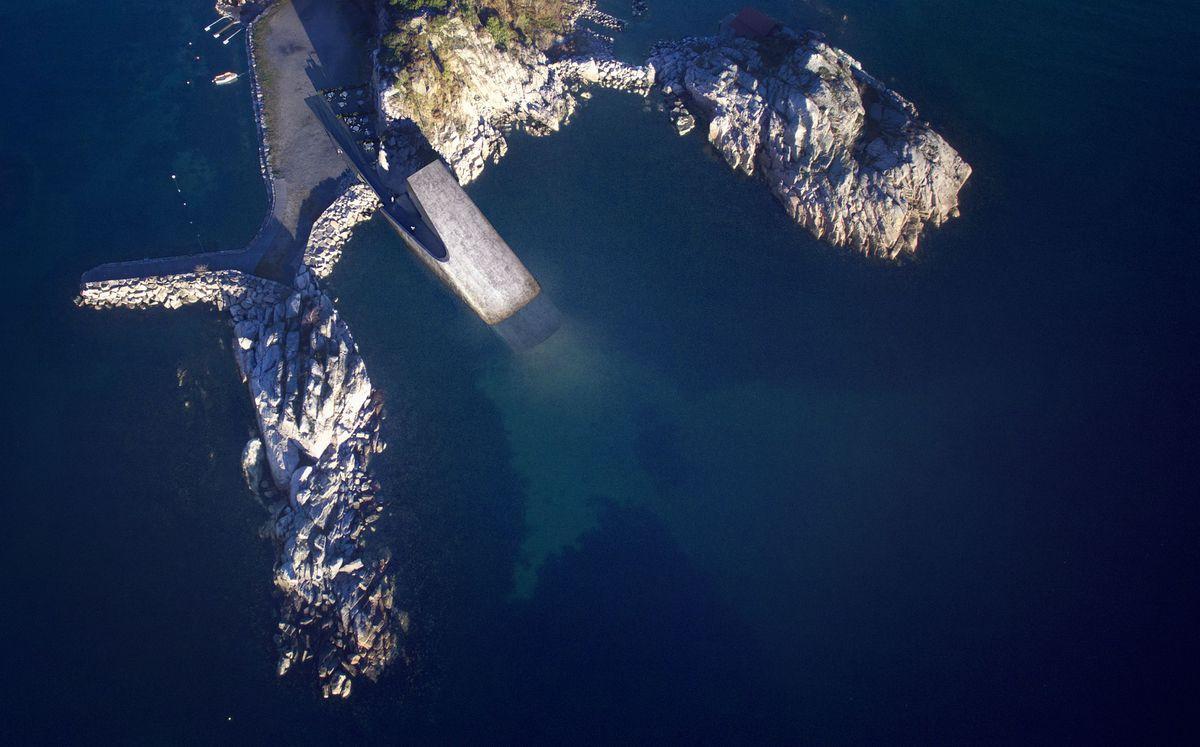 "Half-sunken into the sea, the building's monolithic form breaks the water surface to lie against the craggy shoreline," it reads. "More than an aquarium, the structure will become a part of its marine environment, coming to rest directly on the sea bed five meters below the water's surface." 
According to Snøhetta's website, Under is encased in a coarse concrete shell that makes it amenable to clinging mollusks. 
"Over time, as the mollusk community densifies, the submerged monolith will become an artificial mussel reef that functions dually to rinse the sea and naturally attract more marine life to its purified waters," they write. 
There is also a promise of plaques along the restaurant's entrance that will elucidate visitors on the bio-diversity of Norway's coast, and the marine life growing there. And no, guests do not have to dive down to enter. They walk through a structure that descends into the deep, and luckily there is a champagne bar down there to help take the edge off of being under the sea.
Under is expected to open in 2019, and will seat 80 to 100 people. But if the thought of having a meal underwater appeals to you, you can also check out Per Aquum's Niyama in the Maldives before then. The restaurant also has a window on sea life, exhibiting 90 species of coral reef and all its inhabitants. However, you do need to take a seaplane to get there. Lunch is not for the faint of heart!