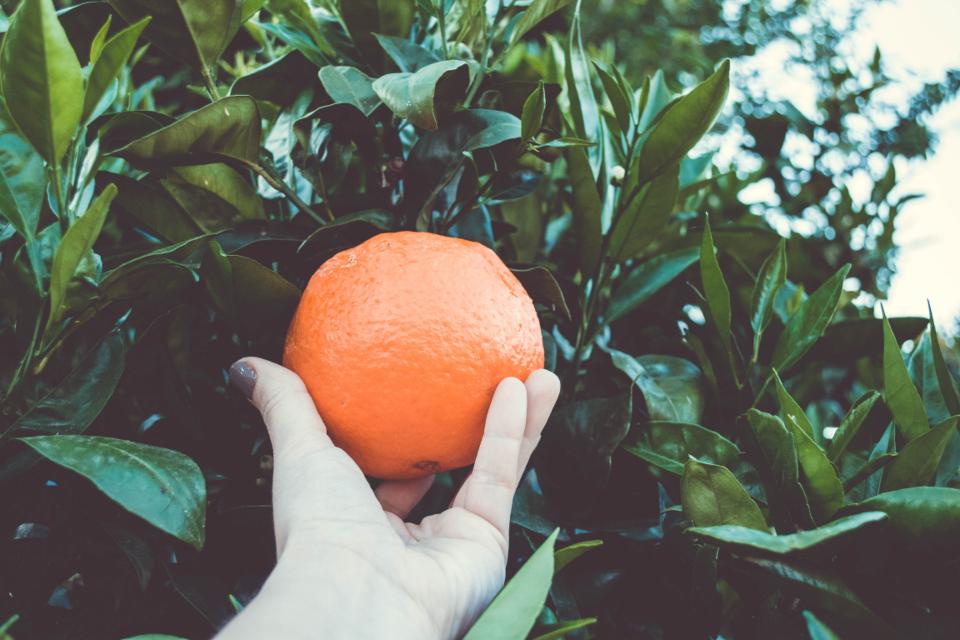 This New Food Label Goes Beyond 'Organic' To Ensure Land And Animal Safety
In the aisles of your typical grocery store, we know that "certified organic" is about as good as it gets. But a new certification aims to go beyond organic and provide eco-conscious foodies with an even better standard: Regenerative Organic Certification.
Article continues below advertisement
The new certification is led by Rodale Institute, as board chair and spearheaded by Dr. Bronner's and Patagonia in the areas of farming, ranching, soil health, animal welfare, and farmer and worker fairness. Their latest initiative is the culmination of decades of study around "regenerative" agriculture, or farming that goes beyond being simply sustainable to actually improving the resources it uses rather than destroying or depleting them. The certification will debut at Natural Products Expo West 2018.
"Industrial agriculture and the factory farming of animals are top contributors to climate change, but these are also two practices that we can comprehensively improve through specific ecological and ethical approaches to farming. And that model, regenerative organic agriculture will bring real, immediate results," said David Bronner, Cosmic Engagement Officer (CEO) of Dr. Bronner's. "It's imperative we act now to mitigate climate change. We need to shift our food production system to make regenerative organic agriculture the new model, both locally and globally."
Article continues below advertisement
While the term "regenerative agriculture" was coined in 1942, this is the first time the Rodale Institute is attempting to establish a new, high-bar standard for the farming process. The standard encompasses guidelines for soil health and land management, animal welfare, and farmer and worker fairness, and provides guidance for farming and ranching operations, transportation, slaughter, and processing facilities that produce food, cosmetics, and fiber. The standard will be administered by NSF International.
Article continues below advertisement
Patagonia, an outdoor clothing and gear company, is well known for their efforts in leading environmental change and participating in this initiative was a no brainer for the brand.
"At Patagonia, we are no strangers to leading big shifts and marketing them to customers. We know what it takes to shift supply chains and launch new certifications," notes Rose Marcario, Patagonia CEO. "Today, we are determined to help lead another big shift with regenerative organic agriculture because the future of the planet is at stake. The new certification for regenerative organic agriculture will set a high bar for brands, provide guidance to consumers and take this urgently needed movement to the next level."
Article continues below advertisement
Having a widespread regenerative network could have huge implications for the environment. In 2014, research by Rodale Institute estimated that if current crop acreage and pastureland shifted to regenerative organic practices, 100 percent of annual global CO2 emissions could be sequestered in the soil, and is being championed by some as the best next step for civilization.
"Bringing soil to the center of our consciousness and our planning is vital not only for the life of the soil, but also for the future of our society," Vandana Shiva, a food and seed sovereignty activist and member of the Regeneration International steering committee said in a statement. "Regenerative agriculture provides answers to the soil crisis, the food crisis, the health crisis, the climate crisis and the crisis of democracy."
Regenerative Organic Certification does not aim to displace current organic standards, however. Instead, according to the Rodale Institute, this certification hopes to support these standards while also facilitating widespread adoption of holistic, regenerative practices throughout agriculture by building upon the standards set forth by USDA Organic and similar programs internationally.

Natural Products Expo West is March 7th-11th, 2018.