The OGarden Is A Miniature Farm You Can Cultivate In Your Living Room
This tiny garden let's you cultivate plants right in the comfort of your living room.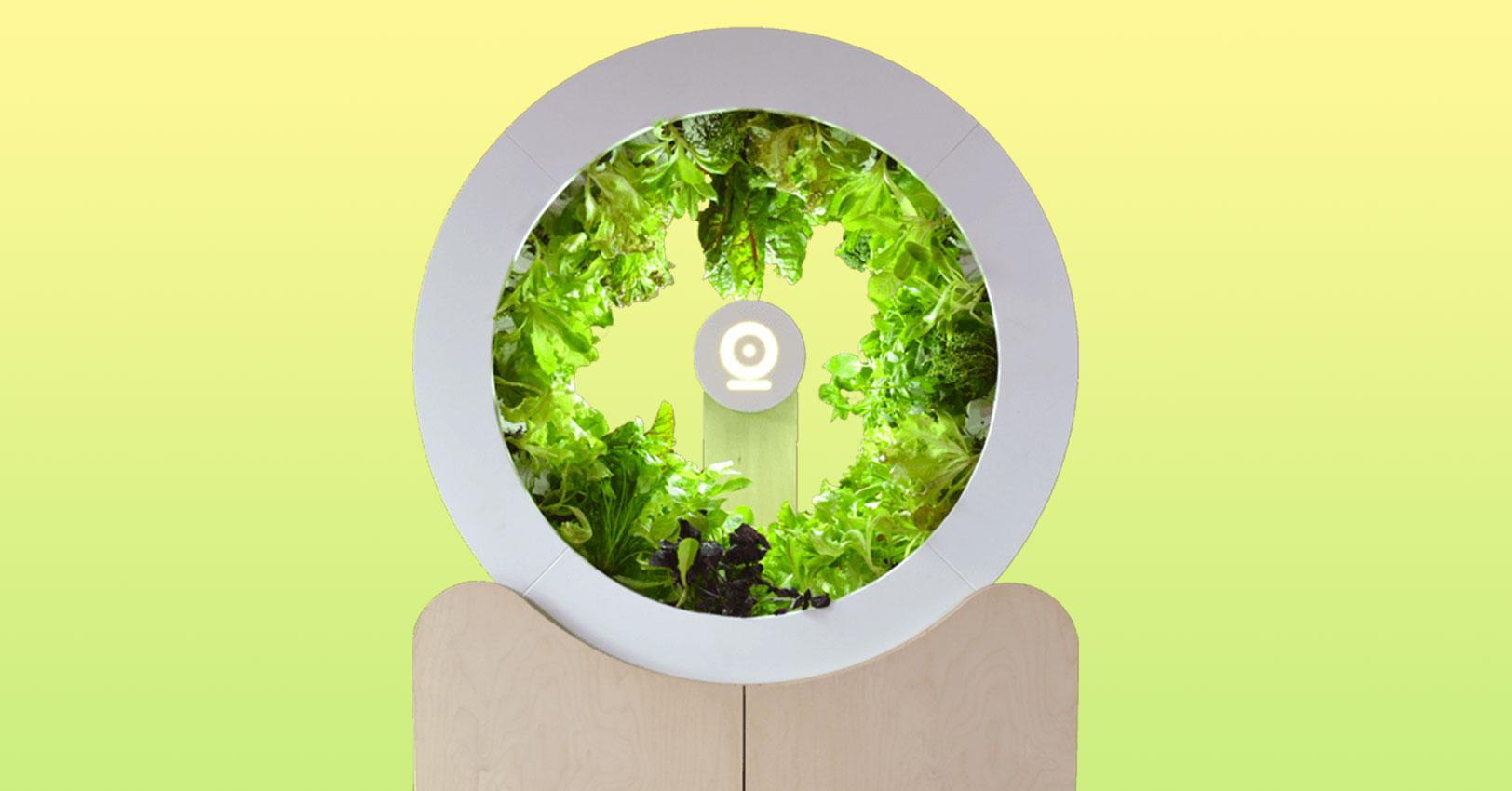 If you have room in your apartment for an extra end table, you might want to consider replacing it with the OGarden, a small rotating farm that promises to grow hundreds of vegetables each month.

The circular wheel on top turns to create the optimal environment for growing small plants and herbs, directing them evenly towards the light at the center. The wheel contains tubes which are filled with organic soil, then planted with seedlings. Below that is a small cabinet for all your OGarden needs, and it's also a space for the seeds to grow until they are large enough to be transplanted into the tubes.

It's compact, efficient and also hypnotizing to watch spin:
Article continues below advertisement
The website offers details about the efficiency and sustainability of the OGarden in an ordinary household, saying that over time the cost of vegetables is about 30 cents per plant, and that using your OGarden will produce 98% less pollution than conventional agriculture.

The soil is organic, and growing indoors will probably limit the number of pests attracted to your secret garden, which means pesticides and fertilizers will most likely be unnecessary. It should be noted that the majority of the seeds being sold belong to lettuce and herbs, perhaps because growing something as meaty as a zucchini would overtax the OGarden's capabilities. A watermelon or potato plant would get pretty banged up in there.
Article continues below advertisement
But greens are often packed in wasteful plastic containers, and having delicious herbs on hand to spice up a dish is a welcome benefit to any at home window box garden. This is certainly an upgrade from what you have in your planter, though according to Uncrate, a starter kit costs $1,397. That's a large initial investment.

If the OGarden has long lasting capabilities, it has the potential for decreasing a family's agricultural footprint extensively over time, while also saving them money. If they became more popular, it would also likely adjust the price for a unit. That's a seedling worth cultivating.