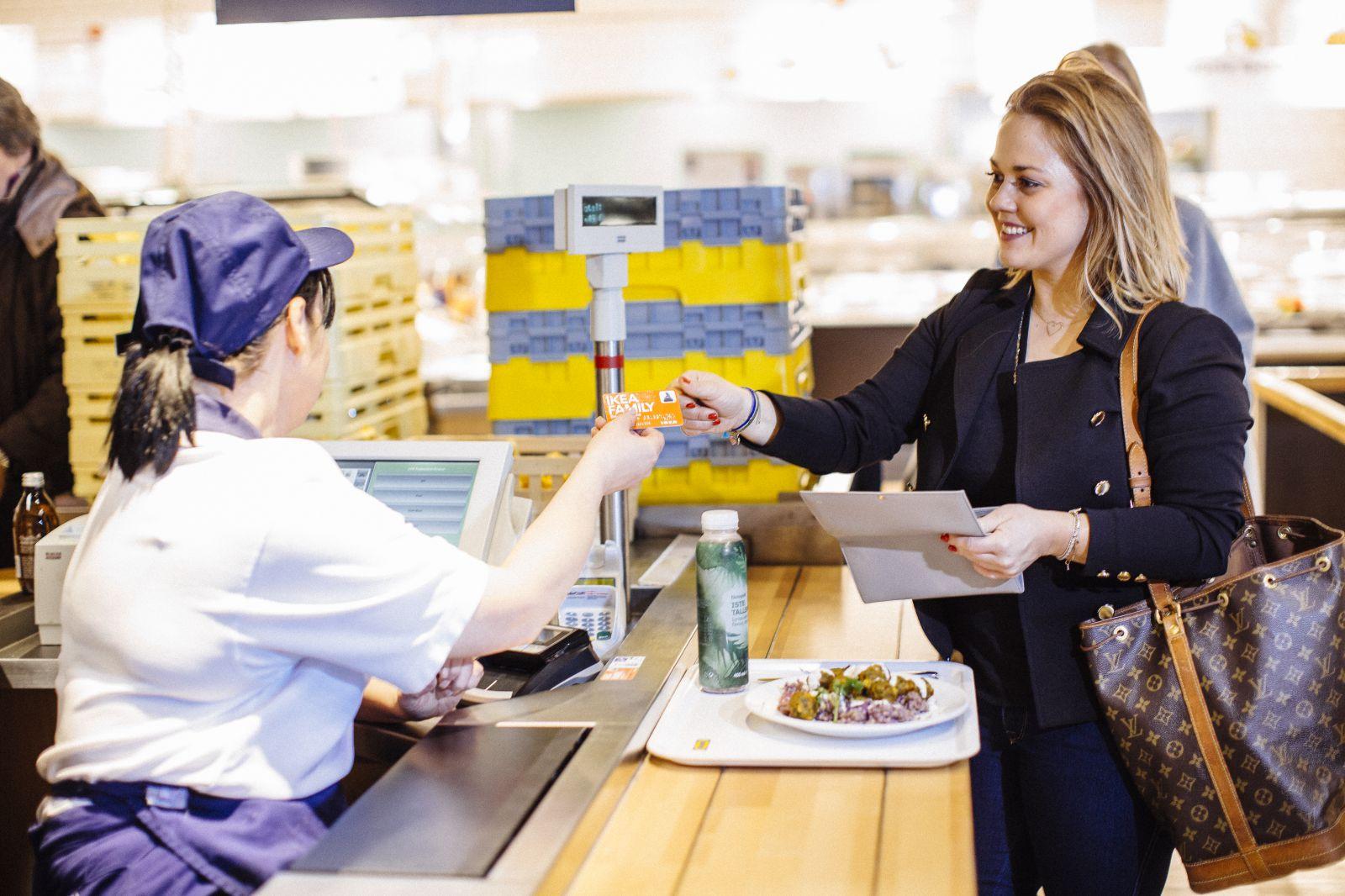 IKEA Vows To Curb Food Waste In Half Within The Next Three Years
The popular restaurants in the IKEA stores are vowing to curb their food waste by half in the next few years.
Article continues below advertisement
After a 2016 fiscal year that saw its food services turnover grow by 8 percent to $2.1 billion, the world's number-one furniture retailer is looking to nip its food waste in the bud at the source. Back in December, IKEA started tracking exactly what food was thrown away, how much, and at what time of day. By calculating that data and adjusting the store's output, the chain has already kept 79 tons of food out of the waste stream. Using this algorithm, IKEA claims it will cut its food waste in half by 2020.
Daily food waste at IKEA's nearly 400 in-store, self-service outlets in the past has averaged around 660 pounds, according to IKEA spokesperson Ylva Magnusson. But all that's apparently about to stop.
Article continues below advertisement
That number's simply unacceptable—and public pressure on restaurant and grocery chains to reduce food waste has been mounting. IKEA's efforts to limit the amount of food ending up in landfills would save the company millions of dollars while drastically cutting down on its environmental footprint.
"Based on an average dish price of 5 euros we have avoided throwing 880,000 euros ($981,508) in the bin," Magnusson said of the efforts begun in December. That work will be expanded to include all of the company's stores.
Article continues below advertisement
The Food and Agriculture Organization of the United Nations estimates that a full third of all food produced for human consumption on the planet goes uneaten: lost or wasted. That adds up to about $940 billion in losses—and almost a tenth of all greenhouse gas emissions in a year. Sustainable Development Goals, the United Nation's "plan of action for people, planet and prosperity," call for food waste numbers to be halved by 2030. If some of our largest restaurant services can beat those goals by a decade, safe to say we're on the right path.
IKEA has steadily expanded its food service in recent years—from growing its menu to include fish, cheeses and even vegan meatballs, to recent murmurs of a standalone restaurant. But you have to wonder—why hasn't IKEA started a compost initiative for what the inevitable food waste to come from people's unfinished portions? The store already offers compost bins for sale—so why not walk the walk, as well?

With other restaurant chains experimenting with industrial compost systems and Whole Foods already established as a composting company, it's interesting that other restaurants claiming to seek environmentally friendly solutions for waste haven't jumped on board. This would be a smart and sustainable move for a company serving food to 650 million people every year—and composting would make pretty great dirt for on-site garden that could grow all IKEA's vegetables. Food for thought!