Martha Stewart's 10 Best Foods For A Healthier You
It's easy to be a healthier person with Martha Stewart's tips on foods.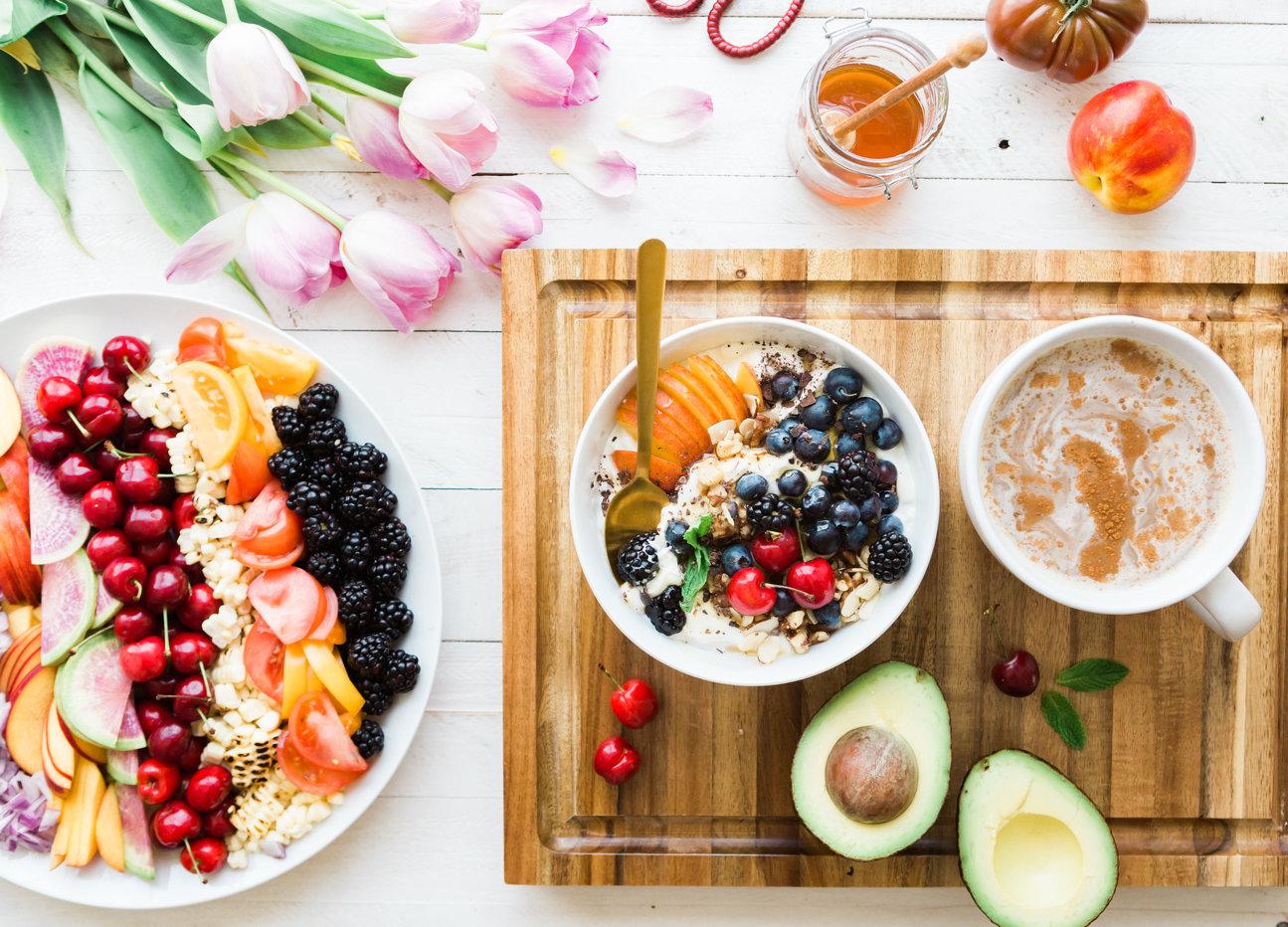 We're inundated on the daily with superfoods, fad diets, smoothies and tinctures guaranteed to detox, slim, and boost our immunity. But if we ignore all the outside noise, what are some foods we can hone in on that will promote our overall wellness? Leave it to Martha Stewart, the "Queen of Living Well" herself, to offer up 10 foods that support a healthier lifestyle. Here's what she suggests.
And remember: Health isn't a one-size fits all! It's always right to talk to a trusted medical professional about your health needs and what dietary choices are right for you. The pursuit of wellness is generally a noble one, but our individual needs and preferences will vary, so it's reasonable to take some time and discover what works best for you and your family.
Article continues below advertisement
1. Greens
It's basically indisputable fact at this point that incorporating dark, leafy greens into your diet is a solid idea. Greens—including spinach, kale, lettuces, bok choy, and Swiss chard—are loaded with nutrients that are great for your bones, memory, eyes, blood, and skin. They can also help prevent cancer and fight disease.
2. Whole grains
You basically can't go wrong with whole grains like brown rice, whole wheat, whole oats, whole rye, freekeh, whole grain barley, buckwheat, bulgur, quinoa, whole-wheat couscous and even corn (when it's whole!). They're dense with antioxidants, fiber, minerals and vitamins, reduce the effects of age, and battle cancer and disease. Whole grains also digest slowly, making you less prone to high-sugar spikes and diabetes.
Article continues below advertisement
3. Berries
All berries are great for you, so don't give in to the hype for only their most expensive varieties, like acai or goji. Any you select will generally be high in anthocyanins, antioxidants, manganese, and vitamins C and K, and offer anti-aging, anti-aging and weight-loss properties.
Anthocyanins in particular are great to preventing cancer growth while enhancing your brain function, increasing muscle tone, and even improving your balance. Strawberries are among the cheapest of berries, and you can easily find them when they're in season locally.
Article continues below advertisement
4. Olive oil
I know, there are enough oils out there to make your head spin. But olive oil is tried and true, having proven itself for thousands of years to be a key element in any healthy diet. Just look at Mediterranean culture, where you'll find lower levels of cancer, cardiovascular disease, cancer, and reduced cognition as affected by age.
Article continues below advertisement
5. Tomatoes
The lycopene in tomatoes and certain other red fruits is an anti-aging wonder: helping your skin stay feeling young and soft while also lowering your risk of cancer and heart disease.
Article continues below advertisement
6. Nuts
The fat content in nuts is of the healthy variety; and the vitamins and proteins are great for your heart and brain. They're also a great way to ensure you're getting enough fiber. Nuts are easy to add to any dish: Sprinkle almonds over salad, cashews into stir fries, and walnuts into banana bread or brownies.
Nuts are also great to keep on-hand as appetite suppressants and energy-boosters between meals.
Article continues below advertisement
7. Red grapes
Red grapes (and, subsequently, red wines) have high levels of resveratrol, which is great for heart health by functioning as an anticoagulant. In laboratory tests, resveratrol showed promise as a life-lengthener.
Article continues below advertisement
8. Fish
Fish goes hand in hand with olive oil as a centerpiece of the Mediterranean and Japanese diet—two places famous for the long lives of their inhabitants. Fish are great sources of omega-3 fatty acids, which help with inflammation. And studies show that three servings of fish a week can reduce your risk for Alzheimer's and stroke.
Article continues below advertisement
9. Tea
White and green tea in particular are high in EGCG, touted as one of the strongest antioxidants on the planet. Actually, these two teas come from the same plant: Camellia sinensis. The only difference is in when they're harvested—white tea leaves are just young Camellia sinensis leaves, making it a bit more rare and expensive than green tea. Breaking for tea time every day will lower your chance of developing heart disease, may keep you cancer-free, and stave off Alzheimer's.
Article continues below advertisement
10. Herbs and spices
We've all heard about the amazing, anti-inflammatory qualities of spices like turmeric and ginger. But garlic and onions may reduce your risk of cancer or heart disease, and contain anti-inflammatory compounds that might reduce the risk of age-related conditions, such as Alzheimer's disease. Meanwhile, cinnamon may help lower blood sugar—and just about any herb grown on your kitchen counter will boost the nutritional value (and flavor!) of all your favorite dishes.