Sarah Fleming Manages Her Family Logging Business in Netflix Reality Series, 'Big Timber'
Who is Sarah Fleming in 'Big Timber'? Sarah Fleming manages her family's logging company in the controversial Netflix reality series, 'Big Timber.'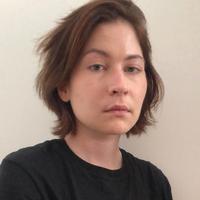 Season 1 and 2 of Big Timber offer a glimpse into the daunting challenges a group of lumberjacks might face. Caught up in a vicious battle between meeting targets, sourcing wood despite the unexpected difficulties, and dealing with paperwork, the stars of Big Timber hardly get the chance to rest.
The reality TV show first premiered on Netflix on July 2, 2021, introducing viewers to Kevin Wenstob, the owner of Wenstob Timber Resources, his wife Sarah Fleming, and others.
Article continues below advertisement
'Big Timber' sheds light on the harsh realities of working as a lumberjack.
Big Timber on Netflix revolves around the problems Wenstob, Fleming, their two sons, Jack and Erik Wenstob, the chief sawyer, Coleman Willner, and others have to face. The reality TV show propelled the Wenstob family and their employees to fame.
Fleming, who looks after the mill, is often applauded for her work ethic and organizational skills. And even though has already endeared herself to the viewers, Big Timber also received criticism. How does Fleming fare in the court of public opinion?
Article continues below advertisement
Like Deadliest Catch, Gold Rush, and other reality TV shows, Big Timber spotlights the hard work of a group of manual laborers. Zooming in on the incredible complications resulting from the changes in the weather — such as the thick blanket of snow, which is not at all uncommon in the Wenstob's chosen location of Vancouver Island, B.C. — the show highlights one company's attempts to defy the odds and turn a profit every year.
But Big Timber has come under scrutiny for its labor-centric portrayal of deforestation. Vancouver Island is home to old-growth forests that are at least 140 years old. Frequently perceived as a key part of cultural heritage and a symbol on their own right, the forests have long been the subject of heated debate. Around 100,000 jobs are supported by the forest sector, a chart by the BC Council of Forest Industries shows.
Article continues below advertisement
But the old-growth forests may soon end up being sacrificed in the name of economic prosperity. According to BIV, it's possible that only 3 percent of the original reserves remain. Estimates do vary, however. Wenstob, Fleming, and the rest of Wenstob Timber Resources can also be described as the representatives of an oft-criticized industry, because of their appearances on Big Timber.
Article continues below advertisement
Sarah Fleming was impressive nonetheless.
On Instagram, Fleming frequently posts about her family. She also shares photos of their pets, including Mr. Kitty, the cat, Mr. Biggie, the pup, Blessi, the horse, and others. She's often complimented for her beautiful family and business achievements, and for her work ethic as the backbone of the family venture.
On a regular basis, Fleming handels administrative tasks such as dealing with client orders, schedule management, sorting out finances, and the like.
Article continues below advertisement
Fleming and Wenstob play an equal part in managing the company. While Fleming excels at organizing, Wenstob is responsible for arduous tasks. "[Sarah] looks after the lumber, I look after the forest, we meet in the middle," Wenstob said in an episode of Big Timber, via Looper.
Fleming, Wenstob, and the rest of Wenstob Timber Resources are on a mission to prove that hard work always reaps the rewards. Big Timber helped them garner immense popularity, allowing them to reach out to viewers otherwise unaware of what's at stakes with deforestation.
Season 1 and 2 of Big Timber are available on Netflix.