This Company Is Refashioning Old T-Shirts To Fight Climate Change Denial
ThredUP's re:made collection transforms a collection of used T-shirts into eco-action.
"Climate change isn't real." It's a phrase many people are used to hearing in these divided times, but beyond citing studies and getting into a heated discussion, it's hard to find a good way to debunk the myth. How do you engage with this line of thinking in a creative way that also offers solutions?
Article continues below advertisement
Clothing resale site thredUP has done just that. The company has partnered with 12 artists —from a New Yorker cartoonist to a meme creator — to transform a collection of used T-shirts into eco-action with the launch of its re:made Collection. Each artist was asked to react to the statement "Climate change isn't real" in a creative way, and the diverse retorts were printed on 1,000 secondhand T-shirts. They're now available through thredUP in celebration of Earth Day.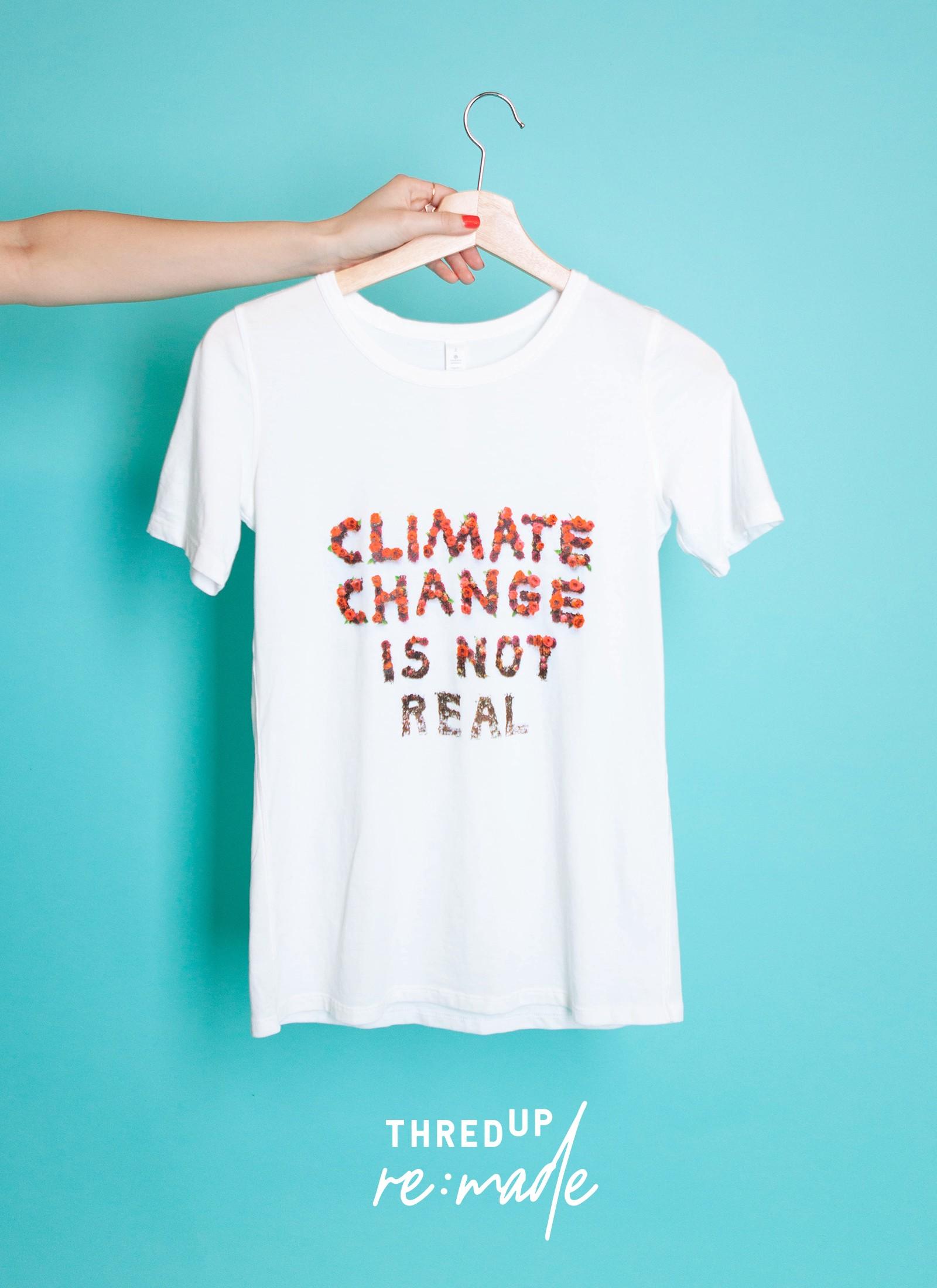 Article continues below advertisement
While the slogans and sketches that adorn the T-shirts project a green message, the collection itself is also environmentally sustainable. The fashion industry is one of the most polluting industries in the world, second to only petroleum. It zaps up natural resources, pollutes water ways, clogs landfills, and releases toxic gases into the atmosphere.
Shopping secondhand is far more green than shopping fast fashion, which is one of thredUP's core principles. Now, the company's Earth Day collection takes it a step further: By printing designs on used shirts in stead of new ones, consumers can reduce their carbon, waste and water footprints by roughly 70 percent per shirt.
Article continues below advertisement
"Giving garments a second life is at the heart of what we do at thredUP and the remade program embodies just that," said Jenna Bray, thredUP's Head of Brand.
Article continues below advertisement
On top of the green production of the line, all of the net proceeds go towards the environmental non-profit Cool Effect, which provides consistent funding to carbon reduction projects across the globe, preventing greenhouse gas emissions that contribute to climate change. Through Cool Effect, every thredUP re:made T-shirt purchased results in a carbon reduction equivalent to planting 95 trees that live for a decade.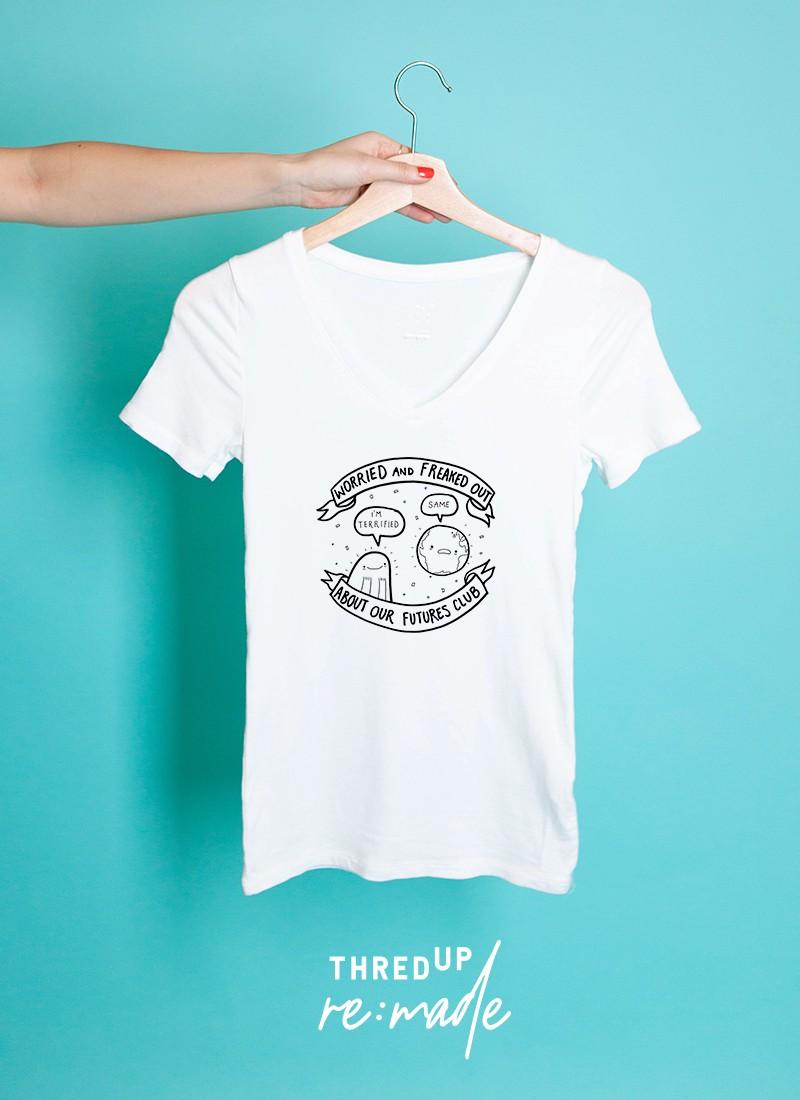 Luckily, this trend is on the rise, and goes beyond this one line of 1,000 T-shirts. Earlier this year, thredUP released its 2018 Resale Report, which found that the secondhand apparel market is projected to be $41B by 2022, and is on the trajectory to outpace fast fashion within 10 years. Perhaps by then, used T-shirts will find a green new life everywhere.