University Of Virginia Tries Compostable Sheets For Freshman Orientation
University Of Virginia is using Beantown Bedding's Laundry-Free Linens, which are compostable, for orientation.
Preparing for the school year to begin can be a drain on resources for colleges across the country, and not just economically. Setting up visiting days and orientations requires the preparation of large amounts of food, printing thousands of pamphlets, providing rooms for thousands of students, and cleaning up after the events, all of which can take a toll on the environment. Which is why University of Virginia (UVA) teamed up with Black Bear Composting to tackle one waste stream—bedding.
Article continues below advertisement
During visiting days, thousands of bedsheets are used by overnight students and guests for, at most, a few nights. Washing all these sheets can take a toll on the environment. A typical load of laundry uses 30 to 40 gallons of water, and uses a lot of energy to heat the water. On top of that, many laundry detergents are harmful to the environment; each cycle releases toxins into the environment that could have as much impact on climate change per load as a car driving one mile. Since sheets are bulky, it would take a lot of energy to wash the thousands sets used by visiting students to UVA—and a lot of waste, too.
Instead of releasing this impact on the environment, UVA will instead use Beantown Bedding's Laundry-Free Linens for their freshman orientation programs. Beantown's sheets are completely eco-friendly throughout their life cycle. Made from responsibly-sourced eucalyptus, the sheets are USDA certified as 100 percent biobased, require no laundering, and biodegrade quickly with no toxic residues. The sheets return to nature in as little as two weeks.
Article continues below advertisement
The composting will be facilitated by Black Bear Composting, an organics recycling company located in the Blue Ridge Mountains of Virginia. The company helps local businesses, organizations and residents reduce their waste stream by recycling their organic materials—like food scraps, yard trimmings, and clean waste wood—into products for healthy soil.
Article continues below advertisement
After orientation, Black Bear Composting will pick up the sheets and compost them alongside the food scraps from orientation, eventually donating a portion of the resulting rich compost back to UVA for use in its Campus Student Garden. In other words, the university is implementing full-circle composting for both environmental responsibility and campus beautification.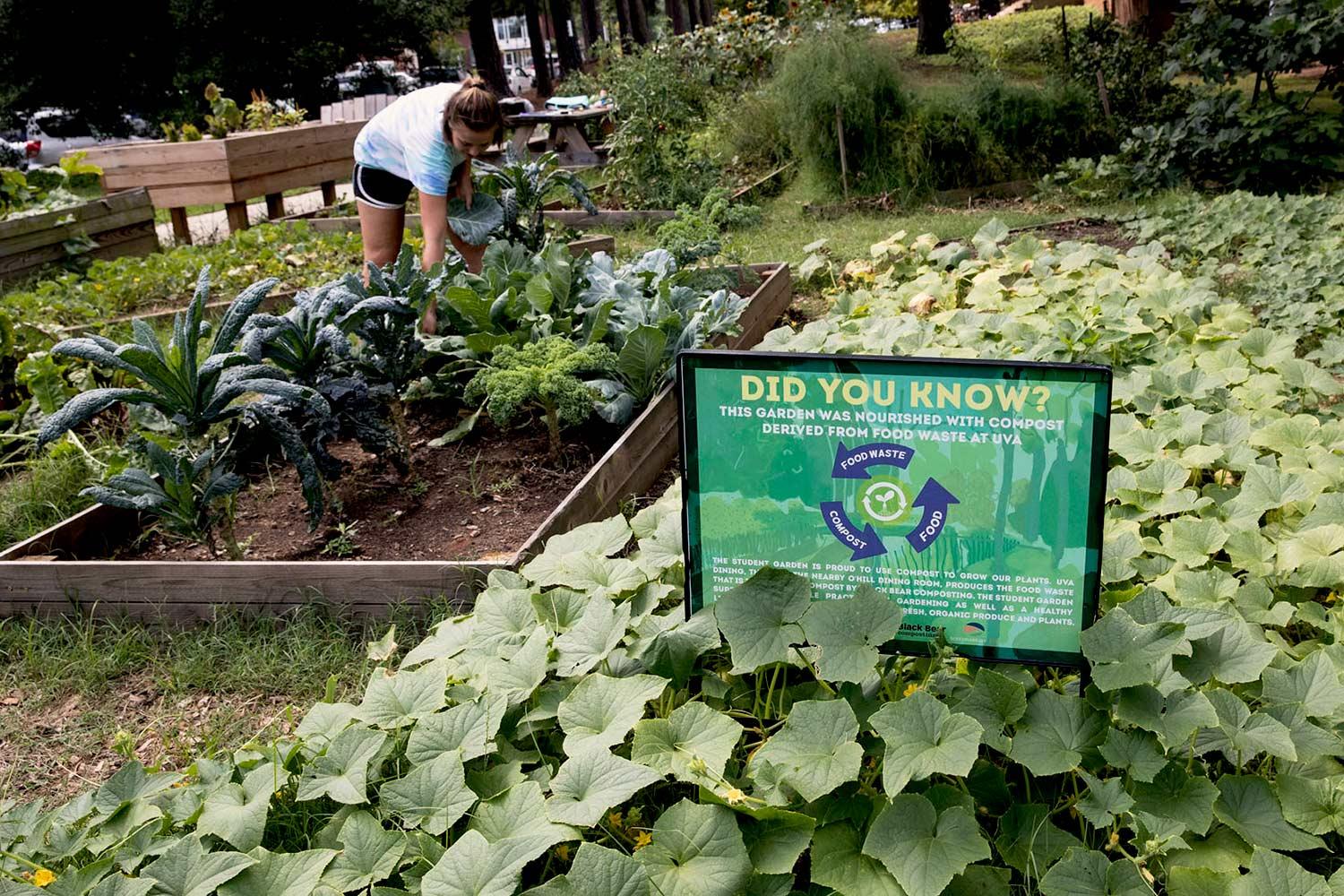 UVA joins a larger movement of event planners turning to composting to reduce the waste produced by large gatherings. In fact, even the Oscars—one of the most famous large events in the US—is employing the use of composting to cut back on their carbon footprint. The company Repeat Roses worked with several Oscars parties last month to reuse and properly dispose of the many floral arrangements on display.